Nikhila,
Though I am not interested in IDS, I am delighted to see you having so much fun!
Shyamala Aunty
Originally posted by Nikki_SAS-holic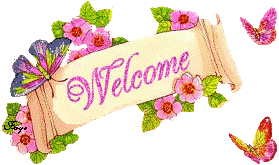 Hellooo ppl...WELCOME to the celebration thread made for the WINNER of Star Plus's Dance show - India's Dancing Superstar...
...
This show started on 27th April 2013 and today-3rd Aug 2013-this show came to an end giving India and world THE ULTIMATE WINNER who won the 1st season of IDS aka India's Dancing SuperStar...
...
This show is won by a group of extra ordinary talented bunch of 5 boys from Delhi who r hardcore fans of Late Michael Jackson n evn named their group on him..
Kartik,Shraey,Himanshu,Vishnu,Rohit
- these r the 5 ppl who came together n formed the most rocking dance group of IDS right from audition days of IDS.. They bcame INSTANT POPULAR with their unique trademark moonwalk style rite frm audition days itself... From audition to the grand finale shown today, this group hv managed to show different unique unbelivable styles of moonwalkand tht only gave them the title of
MOONWALK MAGICIANS
...
... Not just moonwalk,they hv ALWZ proved they r the BEST when it comes to concept,choroegraphy and thts wht made them earn the titles givn by IDS judges namely
Concept Kings, Choreography Kings
... This is the group who won Maximum Step Of The Day awards(4)through out the series...
...
Without wasting anymore time.. lemme PROUDLY say the name of this best dance group who won the hearts of so many zillion across the globe rite frm the audition days and finally who made it to the top and won the coveted trophy and 50 lakhs prize money of India's Dancing Superstar- Season 1...
...
MJ5 - WINNER OF IDS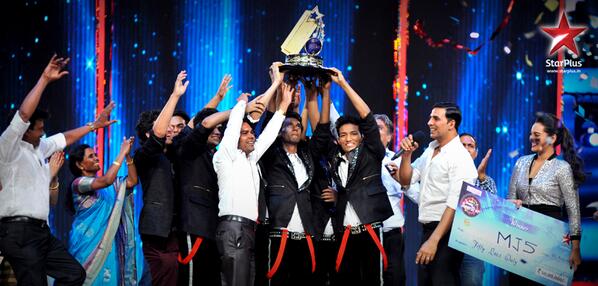 MJ5 fans party hard ppl..our boys made it...
... Others do pour in your good wishes for this amazing group for winning IDS...
...




PS : From 2009 to till now,i have made soo many topics in so many forums where 99% of them were related to serials..
..This is the first time i made a topic for non-fiction show...
..This is my FIRST topic in IDS forum n also for any dance show related forum..
...And am SOO HAPPY tht i hv made on such a fab fab show lik IDS n for the BEST DANCE GROUP - MJ5...