main bhi kitni buddhhu hoo na?[koi shaq?]You tube kharab tha toh theek kar leti.

itna gussa muze shobha nahi deta.[Yeh shobha kaun hai?]
Chalo ab main aa gai apni blah blah lekar.Wahaa bla bla toh DB bhi bahoot karti hai.Nidhi bibi Nashta karke ja warna chakkar aayega aur ashu ki bahome hi gir jayegi.Haye!woh najara kaisa hoga na?
Lekin Nidhi boli,late ho raha hai mere patient wait kar rahe honge na?aur Rohan bechara bura fansa.Na is par na us par.DB boli ki woh patient to theek ho gaya na Alzimer's wala?are bhai DB tumhe bada yaad reheta hai sabka heh!
yahaa baba bhi jeed karne lage ki main bhi Nidhi ka patient hoo.Are baba sabse bada patient nidhi ka toh ashu hai.Aap sab secondary hai.Aur tabhi ashu ka phone aaya.Are bhai

yeh kahene ke liye toh nahi kiya hoga na?Nidhi ne bhi bahana bana diya.Ki aap bhi dr hai.
Yahaa Rohan apna dukhada

lekar Gaya Anji ke pas.Aur Anji 440 wt ke bulb ki tarah chehek rahi thi.
Ise kehete ki daak dete dete dakiyo ko daak lenewale se pyaar ho gaya.Lo ashu ji ab bhugto.Billi ko dudh ki rakhwali ke liye bhenge toh yahi hoga na?Aur Anji ko jor ka zatka jor se hi laga.Bechari soch rahi hogi,"Bura fansa,pyaar se nafrat aur Raj kapoor yeh Raj kapoor woh karte karte pyaar karne laga.

Are bhaiya,tumhe nahi pata ki tera pyaar

tutne wala hai.Hume bada rona aaya tha.Aur Anji ne saaf shabdo me keh diya ki Rohan babau!you are
Kuchh naya bolo yaar.
Yeh Ashutosh bhi na kabhi kabhi had karta hai.Ek doctor

ke samne bimari ka naatak kar raha hai woh bhi

baba ko pata chal gaya ki yeh kya drama hai?use baba ke jane ka dar lag raha hai.
Lo Nidhi aa gai Aur baba ne kahaa aa gai meri night angel
Aur Baba ne uski dukhti nus pe haath rakh diya ki teri uski raam kahani kahaa tak pahuchi?Aur samne ashu khada.Ab baba Ashu ko puri tarah ghar se bhagane ke chakkar me the.Sirf ek dhakka marna baki thi.
Hospital aaya toh jaise bombard hua tha wahaa.Sabke sb tention me the.Kyonki mallika ja rahi thi.Fute muh tumhara.Bechari shadi karne ke liye resign karke ja rahi hai aur tum sab tention me ho.Main toh khushi se fuli nahi sama rahi bilkul Gubbaara ban gai thi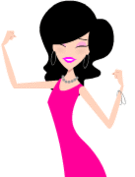 .Lekin ashu ke shakal pe 12 baje the.

mallika ke pas jakar ke jaise bola ki baba mil gaye hai aur tum ja rahi ho toh Mallika ne bhi 3D gusse wala face bana ke boli ki tum swarthi ho.
Aur upar se aa gaya Jagan apne chehere ki battiissee pe Pepsodent malke jo aajkal humari Battiissii ka khayal rakhata hai yeh main nahi keheti pujya devi Madhuri Dixit Nene kaheti hai.
Aur Mallu uske saath chali gai.Ashu ke thenga dikhakar
Aur Anji chadiyal aa gai apni ma ke pas ki Rohan ko Nidhi se pyaar ho gaya hai.Ja pure Lucknow me laddoo pedhe baat ke aa!Aur Shyama aanty Inverted coma me chali gai.
Aur Rohan toh pura majnoo banake ghum raha tha aur baitha bhi kiske saath.Beggers ke saath.Bhaiya,aajkal sadak ke side me bhi khade rahena khatarese khali nahi hai.koi thok dega.
Yahaa baba aur nidhi apne pata lapata ke kisse share kar rahe the aur ashu aaya apni gusse plus roni shakal lekar

Baba ne toh Nidhi ko keh diya ki mallika ko main apni bahoo banana chahta tha.Aur ashu ne gusse se keh diya ki mallika furr ho rahi hai.Nidhi ko bhi shock laga
Precap:Shaya aanty banegi bridge Rohan aur Nidhi ke beech me ya fir Love Guru.Aur Nidhi aur Ashu ka aamna saamna.Nidhi bategi ashu ko gyaan aur ashu bantega return gift.Ghar me hoga shaving competition.

sab barbaro ke dukaan pe lagenge tale

to all

miss me haa!waise main kahaa kahi janewali hoo?