Hello everyone! Today (27th July) is the birthday of a very sweet person...she is loving, kindhearted and very very friendly. In a very short time span she became a really active member and is loved by many people in the forum especially in general discussions. She is a lover of the duo...yes yes yes...its none other than our DUOlover123 who we fondly call Jerry!

May everything happy
and everything bright
be yours on your birthday
from morning till night.

And then through the year
may the same thing hold true
so that each day is filled
with life's best things for you!

Have a Happy Birthday




Today it is such a special day and we won't have a party?!
How is that possible? Of course we will have a party...it will be grand, it will be crazy and it will be a full on dhamaal party!!
Wear your best party clothes, let your hair down and don't forget to wear the best sandals or shoes because you are going to groove all night wearing them...tap tap tap...dum dum dum...
Now, today is a special day,
When we gather around,
To celebrate that special day
In which you were born,
And we turn on the heavy sound.

A very warm welcome to everyone to the party venue!
Please don't eat before you come here as lots of yummy food is waiting for you... you don't want to
of the food na!
The time has come Jerry, yes I am talking about the time which everyone waits for...its their birthday...but more than that they wait for the delectable cake.
Come on take a big big bite because 'birthday cake calories don't count' !!
Aaj toh sone pe suhaga as we have your fav black forest cake na heheh
Make a wish dear and blow the candles...
Ahhh...come on run here everybody
...the best part of the party is here...
...the tasty, delectable and mouth watering food...omg omg I am soo excited yippeee...kitna accha lag raha hai...haye mai marjawa
Now its time for the asli thirst quencher which is the mazedaar drinks
...aaj taali hona hai hume taali hona hai...Jerry ke birthday pe bas talli hona hai
... I want to share these drinks with dada, Jerry of course and all the forumwasis...come guys its the time to go crazy...join in hurraaay...ab hil jaane ka time hai so but on your party belts
Okay right jokes apart...here we go with the simple and sweet drinks...abhi mai puri tara se talli nahi hui so yeh jaldi se lelo isse phele ho jau
Lalalalalala...we have many more guests to arrive yet so lets wait for them before we proceed any further with the party...arre dekho our Jerry's favourite and very special people have arrived...wooohooo...cheer on friends
.
.
.
.
.
.
.
As many of us know and many don't...Jerry is a Harry Potter lover...so on this big day we have invited your favourite Harry Potter just for you Jerry...
To make the day even more fascinating and joyful, we have invited our most loved, the brilliant, the charming DUO!!!!
As DUOlover123 loves duo quite clearly, the party wouldn't be complete without them sweety so just for you DUOlover123 they are here to wish you and make your party the best!!
Ahem ahem guys autographs and photographs later, right now lets focus on welcoming them with lots of love and respect which we already hold for them na
Oh god I cannot speak any longer *all eyes straight on DUO*
OMG they look so handsome
Chalo lets allow our sweet duo to have a seat and enjoy the party!!
Arre party mai entertainment nahi toh maza kya?! Come on boys and girls stand up...clap your hands...aaannnddd run run run to the dance floor...yeah come on DJ put the music on FULL volume...let the world hear us let the earth shake...come on louder everyone SCREAM WOOHOOO...yipppeee...woop woop...huuurrraaayyy...stretch your smile
...and DANCE AND SING ALL NIGHT!!!!!!!
Happy Birthday To You, Happy Birthday To You

Happy Birthday Dear Jerry, Happy Birthday To You!
.
.
.
.
Come on my friends, lets get grooving on the dance floor!

*It's the time to party la la la la la it's the time to party*
Kuch aur khaas kalakar...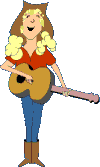 And last but not the least, we would like to gift some lovely gifts to the birthday princess Jerry on her birthday;we hope you like them dear!

And a exclusive DUO siggy I made for you duo ki deewani
: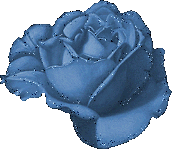 Bhavanab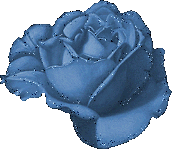 Wish you a very very Happy birthday Jerry !!! Though we havent interacted much but you indeed make a special part of the CID forums !!! Have a fabulous birthday .. god bless you dear with lots of happiness and good times
awaiting the party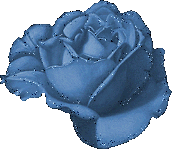 virikamaliha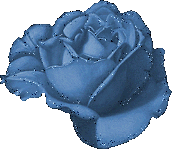 Happyyy birthday...
Have a blast one...
God bless...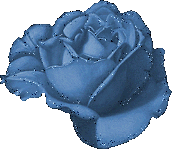 Demonstar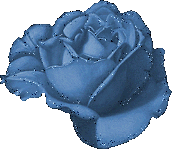 Happy Birthday, Jerry! Have a great time, may all your wishes come true.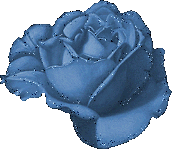 pinkpearl5(me)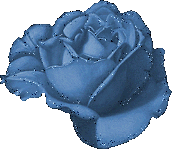 A very very happy birthday Jerry! May god bless you and give you all the success, happiness and love that you wish for. Have a brilliant day ahead!
I remember when you were new to the forum and IF and at that time I was starting QOTM...then you gave me lots of ideas and motivation and also volunteered help! Thank you so much for being so kind and loyal in all ways in the forum and as a person.
It has always been a pleasure talking to you on general discussions and in scraps or PMs!
You are a really sweet, calm and loving girl Jerry di and I wish you all the luck for your future as you grow older and love you lots di!


Oh yes I forgot to say sorry for the accidental PM I sent you about this thread. Hahahah di I still find it funny how you are the first person to know about their upcoming birthday celebration thread so quickly! Hahaha LOL thank you di for coming to our lives and for being so understanding! You rock sweety way to go


Jerry your favourite car is BMW na so here you go a birthday gift from me

So for this, your birthday
And every day, without end
I'd like to let you know
That you're a truly special friend

Have a wonderful birthday
Happy birthday from all your friends,
We hope you're birthday never ends.

There's one more thing you need to know,
That we all love you so.


Thanks for attending this birthday celebration and making this day even more precious for our birthday girl Jerry!
I hope you liked this thread and celebration...don't forget to wish the birthday princess on her special day! Happy Birthday DUOlover123 once again!
Lots of love,
PP/pinkpearl5