Hi Jyo,
Happy Happy Birthday to you dear!!!
Wishing you all the happiness, love and success in life.
May GOD continue to shower you with lots of blessings and grant everything that your heart desires.
You are one of those nice people that I have encountered in this forum. A kind-hearted person with a humble heart, a very good friend and a responsible CM/DT.
I'm very happy that I had the chance to know you and interacted with you even just for few times.
Hope you won't change those things that I admire in you.
I remember @DC where we always had a very interesting read with your brilliant analysis and discussion. You never fail to bring a smile on our face whenever you give your opinions and commenting on each of our takes. Thank you for making us feel that we belong in the family.
Your action and reactions which always make us laugh even during sadness, I will never forget that.
You have lots of positivity towards life dear.
Hope you'll stay that way and never let negativity comes on you...
Again,
Happy Birthday and GOD BLESS YOU ALWAYS.
SMILE
MJ

Happy birthday jyo di
Wishing you a birthday blooming with happiness and wonderful moments
!May your all wishes and dreams comes true!
Have a happy and funfilled Birthday!!!
Greetings,Cake and gift

Happy Birthday Jyo! I really dont know where to start from describing what a wonderful person you're. You're the nicest person i've come across in the online world. I can say because of you i felt so at home in the DC, you treat all nice and make us comfortable. You're the light that brightens the place in your presence,when you around the whole atmosphere seems beautiful with your humour.
I first fell in love with you through positivity in your analysis. When all crib about an episode, you come with your posistive analysis that make all feel good and see it in a different light. There was a day i felt low because of someone but you made me see it another way and cheer me up. I miss the DC interactions..your OMGs,DEADs, Hyperventillations and A/Rs.
Because of your A/R i cant hear kuch kuch hota hai without laughing loud as what come to mind is Kuch kuch nahi CON..CON hota hai
only in DC we had all sorts CONs.
Hehe, there was a day someone in the DC mentioned how the actress playing Ishita was not limping during epi Blue daimond with yash
you were like maybe actress was to much into CON drama that she forgot her limps.
I was like Jyo, jai ho to CON drama
..
One can go on and on praising what a WONDERFUL person you are all day long but you feel good doing so as its the fact. You're someone all will like to befriend. Am sure you hubby and family must be really proud to have you.
May God bless you, shower you with love and light in all you do in life cos you really deserve it.. thats what you give to all around you. Am sure its not yet the end of our interaction.. dont worry me will haunt you wherever you are
..
HAPPY BIRTHDAY to the best MOD ever!! LOVE YOU loads..have a blast!!
Abie.

Happy Birthday Jyo!
Have a great day ahead and god bless u with loads of gifts and blessings. May success follow all the days of your life and happiness be with u always.
Yeah
too formal? Wohoo! HAPPY BIRTHDAY JYOOO! Have a great day and do share with me a piece of cake
Take care and Enjoy!
-Ridz

HAPPY BIRTHDAY DEAR MOD JI

And birthday song from my side

Wishing you all the success, health and happiness

'
Happy Birthday to you Jyo di
May God fulfill ur all the wishes
Subho jonmodin

My dear Jyo di
Its your special day my sweet sis...
and ur little sis maha is wishing you a very happy birthday dear






















May God bless you with all the happiness in this world jyo di
Have a great year that flourishes with all the best colorful happenings of your life..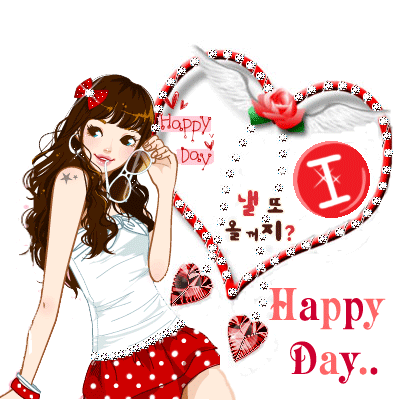 Thank you so much for being one of my best sis i ever had in my life di..
here is a sweet gift from me with our lovable romantic arya di...
-scroll down to see your gift -


Happy Birthday Jyoti di
May this birthday be just the beginning of a year filled with happy memories, wonderful moments and shining dreams...
May your dreams be many and all come true
many happy returns of the day

To Dearest jyoti,
The sweetest person I have ever known,

Many Happy Happy returns of the day
wishing you all the success, blessings, joys to stay,
Have a fantastic, blessed and great one,
filled with love, happiness, good wishes and fun.

Wishing you a very happy Birthday with loads of good wishes and love,

From Minu

Somebody up there Loves you
Somebody down here cares for you.
Happy Birthday!!!

Dear Jyoti,
Wishing you a Happy, Joyous, Beautiful Birthday.
Many Many Happy Returns Of The Day
Cheers!!!
Autumn.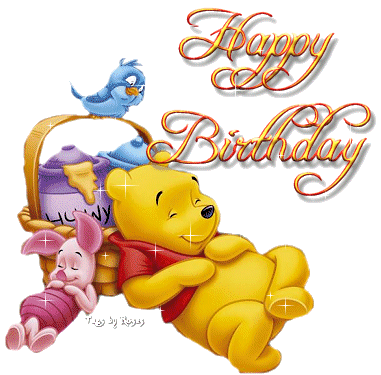 may God shower you with lots of love always
hope you have a memorable and fun time for your birthday once again

many many happy returns of the day jyoti di. May god bless you and your family with a lots and lots of peace happiness success health and wealth. Its your day di. Enjoy it completely...

Happy Birthday Jyo di..
Many more happy returns of the day...
Warmest thoughts and best wishes I want to send you today, Let's take a blissful cheer for this is your day; I hope God will bless everything you want to pursue, It's a day to celebrate you! Happiness, Joy and Prosperity Happy life, good health and peace All these are my wish for you on your birthday May you get all these, you deserve it. Love you Jyo..Have an awesome Birthday

Whoa.. Today is the D-Day...
Happy Birthday Jyo di..
Many more happy returns of the day...
Thank you so being so kind and lovely..
You always will be the Captain of Our Ship..
Haik Haik Captain.. ( giggles)
May God Bless you always.. and may you blessed with all the happiness in the world...
Have a lovely birthday mumma..
You are kind yet strict..
May you have a rocking birthday ever..
and you will receive your special gift ( siggie) later on.. Not Now.. hihi
Happy Birthday once again di..
Rock On !!!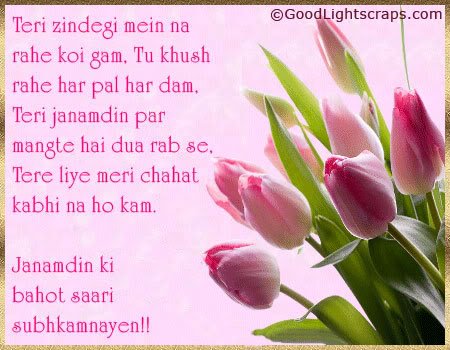 Love,
Anba RK

UltimateGcian