From Jyoti06
Deeps many many happy returns of the day
...May all your wishes come true on this day and may god bless you and your family with lots of love , happiness and success in life .. May god give you the courage to see through your tough times in life and may u climb greater heights of success in your life .. You are a true fighter and always remain the same ..courageous and positive
...Enjoy your day to the fullest with your hubby and kiddos




From Thushy
Hey Hey Deeps Mod Ji
Wish you a many more happy returns of the day
its been a lovely experience knowing you ! <3 I hope youu get all the happiness that you deserve & that you have a awesome year ahead :) Once again a Very Happy Birthday. Keep Smiling and Have a Rocking Life!!!
Btw wait i have something to ask from you ,When u gonna reply to the last year birthday messages Miss.Lazy Mod Ji
this year jyo promised me that she will get u to reply so u better do
or else i will start halla boll against u both
Have a Great day <3
Loads of Love from ,
Thushy


From Zetter

Many Happy returns Deepz
...May your day be filled with Love and blessings but most importantly may all your wishes come true
Enjoy life as you only has one so live it to your heart's content Dear...Come what may don't let anything nor anyone ruining your day
I'm happy that I got the pleasure to interact with you on this forum, at first I was scared cause I thought you would be strict but then I came to know you and found out that you are strict when needed and even when you were being strict...I could feel your sensibility
Without any further due, I would like to wish you a very wonderful blessed Birthday...Hope your day is special

From LeadNitrate aka Taani
you are a superhuman. The way you handle your real life, your children, your home and then you manage to find time for IF, its such a huge feat. And then you find time to moderate multiple forums and then to be always patient and cool when we lose patience at drop of Hat. You are a true Superwoman and may you have a super long, super happy, super beautiful life ahead. Happy Birthday Deeps.

From Silence_Gold aka Zee(Zainab)
Dear Deeps...
Our personal interactions might not be count as very much, but you had been one of the people that touch my heart deeply, so special you are. Mixture of naughty, mature and fun loving person you and I admire your honesty, I wish all could have a friend like you and whoever is close to you is lucky to have you in her/his life as a wonderful friend to trust and rely on.
I think few words can't be enough as for a gift, but I have to tell that I love you a lots and I have a lots of respect for you. Thanks for being the person you are...
Sadly, we don't see you much online these days, our interaction started on Geet forum and I am glad that I met you there, thanks a lots for whatever you are doing as a friend and as a person on DT, I love that you know how to divide your duty and your personal relationship with people, truely has raised you as a person in many people's eyes...
We might had a lots of disagreement on the past, but I believe that is part of friendship, we disagree, but yet we understand each other, which is a very beautiful thing... Miss a lots your naughty cute side, mod hoke you became too serious lol... Joking apart, but I want to see your cute side too, as I miss it a lots...
Ok, I don't want to write essay, but wishing u a very happy birthday my dear, may this birthday brings to you happiness and a lots of smiles IN SHAA ALLAH...
Hugs my dear Deeps...
Note: Hugs to the twin of Deeps too (Jyo) eheem eheem lol
Zee

From -Dimple-
Wish you a very Happy Birthday Deeps
Enjoy your day to the fullest!!

From Saf24

"My first interaction with Deeps was in the Dragon Club where she used to post episode caps on a daily basis.From what I have seen she is a lot of fun to be around but knows how to keep the order and peace within the forum. Deeps you are a special person who can make anyone feel comfortable around you. Thank you for all you have done to keep the forum united and at peace and wish you many happy returns of the day."
Saf

From poonamgarg



LIKE A FRESH DEWDROPS of a new day...
may GOD'S loving u hands be upon u today
to freshen ur soul & body! HAPPY B-DAY Deepz.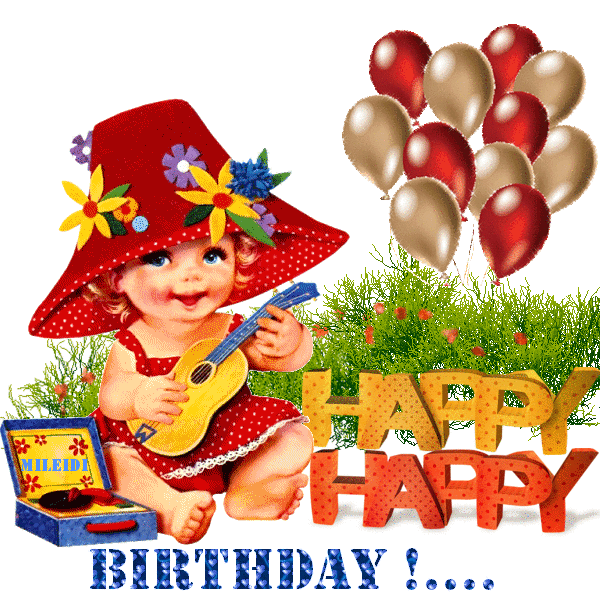 Your Birthday Cake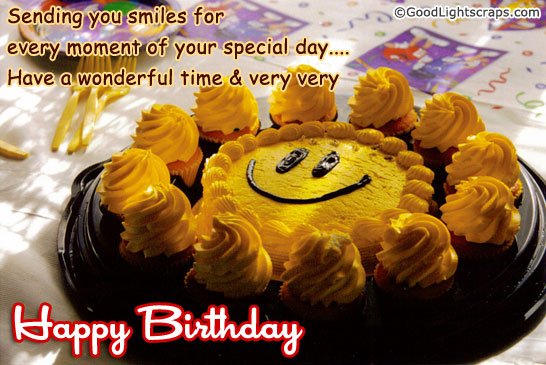 From Abie10
Happy birthday Deeps. Wishing you all the best in life full of joy and success. May Allah grant you all your heart desires. Have a blast on this day and all other days in life. You'll always be remembered as one of the best MOD's on PV-ZMD forum.
Once more a big HAPPY BIRTHDAY to you

From -iLoveSobti-
Deepzz Di!! Where do I start?
I still remember how we met! You had PMed me asking if I could make some siggies for some PV contest! And the most shocking moment was when you told you have a son as old as me!
I am so glad to have a friend like you and I would like to thank PV for it!
Wishing You a
Happy Happy Birthday!!
May you have all the happiness your heart can hold.
Have a great day and an awesome year ahead. :)
Love,
Viz

From Armu4eva aka Tanu

I am sending birthday wishes
from far across the miles..
tied with lace and ribbons.
my special birthday smile..
Also hugs and kisses..
wrapped in special prayers
happiness and laughter..
joy beyond compare
Wishing you warm sunshine
each day when u wake
peace within and harmony
with every step you take
Happy .. Birthday ..Deepz
Lots of Love,
tanu


From _Simmy_
Well I have known Deepz only after joining DT and it has been more than a month now. LOL My first ever interaction with Deepz was on the VB section during the promotions where I scrapped her to congratulate me. I had no idea about Deeps that time but was just following fellow members as almost all of them were scrapping her too. Ok what more should I say now, Deepz it's been a pleasure to know you through IF. And Yes here's wishing you a Life time of laughter, smile, happiness and love on your special day. Many Many Happy Returns of the Day, Have a Good One.
I know my gift is a bit boring, I seriously don't know how to make Siggies so I m just sticking to traditional way. Copy Paste.
Once again Happy Birthday xoxo
Simmy

From swetasyam08
Ermmm where do i start
i don't even remember when i was acquainted with u
its mostly in PV forum that i first saw you. Got to know as days passed but never interacted with u
.
We got to know each other in the recent days n you are one among those sweet friends i have made on IF
Wishing you from bottom of my heart "A very happy Birthday and a wonderful life ahead as well Deeps"
Hope all your dreams come true n all your desires fulfill
Swetha

From Visha_Dhami

Hey Deepz,
So we share the same birthday month
I first meet you on Punar Vivah forum. We only had a few encounter and i find you as one of the best Viewbies we have around and keep up the good work. My best wishes for your birthday and many more years of happiness to come


From Hinz

Happy Birthday Deeps
Its great to know a sweet , fun and super efficient girl like you...
May your birthday bring you all that you wish for and hope the year ahead is wonderful too...
Have a fantastic day !
Lots of love
Hina

More Birthday wishes continued in next post