Voracious Readers This is for You people
(By Jhema)


Sandhya has to join her IPS training after two days. In the evening Sandhya is working in the kitchen. Her mind is full of the thoughts about Suraj. She wants to spend some time with him. But she is unable to see him till afternoon. She left the kitchen and go near temple to see a glance of suraj in his shop. But he is not there. At that time phone rings. She thought that it might be suraj's call and ran fast to attend it. But it is a wrong number. She returns to kitchen with disappointment.
After sometime again the phone rings. She attend the phone and it is suraj speaking. Sandhya says "Surajji ! Where are you? "Suraj replies "Sandhyaji! I'm in the park. You have to come here within 10 minutes." Sandhya got confused "Surajji! Why had you gone there?" Suraj cuts her, "Sandhyaji Don't ask me anything. Come here just now." Saying this he cuts the phone. Sandhya go to her room to get ready.
Sandhya goes to the park. Suraj is sitting in the bench. She went near him "Surajji! Why do you ask me to come here soon?" Suraj stands up and look deep into her eyes. Sandhya blushes " Surajji! Why are you seeing like this" Suraj hold her hands," Sandhyajji ! I can't see these sparkling eyes after two days. That's why I want to stock some glimpses of you in my heart. It will help me to lead my day today life somehow normally."
Sandhya suddenly hugs him,"Surajji! I also have to face some difficulties without you. I will miss you so much." Saying this she tightens her hug, "Because of this I want to spend some time with you. But I can't see you from the afternoon. Where did you go Surajji?" Suraj makes her sit in the bench, "I have brought something for you" He gives a gift pack to her. Sandhya got surprised, "What is this Surajji?" Suraj ask her to unwrap the gift. Sandhya unwraps the pack quickly and opens the box. Her eyes got full of tears.
The box contains the books needed for her training. She is very much surprised," Soorajji !How did you get the details of this?". Suraj gives his usual smile as a reply. He gives one more pack to her,"This is also for you". Sandhya again unwraps it and it contains a photo frame of their photo. She look at him with a huge smile in her face,"Surajji,You are giving more and more surprises for me today." Suraj places his arms around her shoulder, " Sandhyaji, Take this with you and see this whenever you remember me." Sandhya keeps her finger in his mouth,"Surajji! When did I forget you to remember you again."
"Surajji! You have gave me your gifts, and now this is my turn", saying this Sandhya gives him a box. Suraj get it and open it fastly to know what it is. The box is full of beautifully decorated heart shaped burfis. "Suraji! I made it for you. Taste it", Sandhya feeds him a piece of burfi. After tasting it Suraj says, " Areey Wah! Sandhyaji! This is delicious. I like it very much." He too feeds the burfi to her. "Sandhyaji! I thought to surprise you today but you surprised me too much." He gulped some of the burfis with a smiling face. Sandhya enjoys his happiness
Sandhya holds his hands,"Surajji! I want to talk to you something". Suraj look at her eyes,"What is the matter?" Sandhya rests her head in his chest," When we got married, I don't think I could ever become an IPS officer. Even I'm ready to drop my dream. Because of you I finished my studies. Because of your support I can pursue my dream. Without you I can't do this. You gave me the confidence and courage to do this. You work hard than me for my dream. You are the only reason who made my dream comes true".
Suraj caresses her hair and smiles, "What about you Sandhyaji? I expect a girl who makes me happy and takes care of my family. When we got married, you didn't know any household work. You tried to learn each and everything. You take care of our family very well. You are my happiness. You fulfill my expectations and made my dream comes true. Why don't I help you to achieve your dream?. I am waiting to see you as an IPS officer."
They both hugged each other to share their happiness.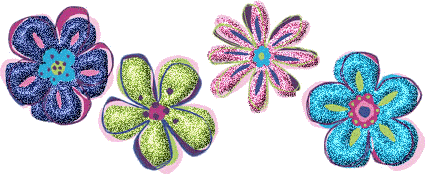 ||OS- Jeene Laga Hoon Pehle Se Zyada||
(By Sonia)

Sooraj and Sandhya left on their scooter to deliver a big order of sweets in the nearby Ajmer. The business started to improve from the incident that took place last month with the help of Sandhya's contacts and her hard work. Sooraj kept watching Sandhya from his mirror but she wasn't even looking in that direction. Sooraj in order to annoy her kept swivelling the scooter and then straightening it so she wouldn't notice. She finally clasped her eyes on the mirror and then Sooraj also looked down as their eyes inter locked. She gave a little blush which made Sooraj happy. With a bumpy road approaching Sandhya wrapped her arms around Sooraj's waist to make sure she doesn't fall. Whist controlling the scooter he placed his hand over her's and kissed it gently. "Dont worry I won't let you fall ever!" he said as he looked at her through the mirror. "I know that Sooraj ji.. it's your confidence and hope that is getting me through this journey otherwise I would be lost and maybe have given up my dream!" she tightened her hold as she wanted to show that she admired his support. They reached Ajmer and went into the party to deliver the sweets and savouries. "Sir, we have bought all of your delivery here.. where do you want us to keep it?" he directed them and told them to dish the food out and they did so. "Here is your money Mr Rathi and thanks for your service!" he handed over a large sum of cash which was a lot more than charged. "Sir, this is more than we had decided when you called me!" he passed the excess money back to him but the guy refused. "No beta.. you got us this delivery in no time when the caterer let us down so it is a gift from my side by something nice for your wife you deserve it!" he held his shoulders and excused himself. Sooraj looked at Sandhya and smiled.
They left the party happy and as they left the entrance Sandhya tripped over the step but luckily Sooraj grabbed her hand and she fell straight into his arms. Sooraj was worried. "Sandhya ji are you okay?" he helped her stand but she was struggling. "Ouch!" Sandhya held her ankle. "Sandhya ji!" he helped her sit on the bench nearby and lifted her foot onto his thigh. "Where does it hurt Sandhya ji?" she pointed to where it was. He tried to rub it slowly as he didn't have any medicine with him. "Oh god!" he muttered to himself. He decided to lift her in his arms and carry her to the scooter. "Sooraj ji what are you doing?" she was shocked. Just then the clouds rumbled and rain started pouring heavily from the sky. Sandhya was in Sooraj's arms and she moved her arms out to let the rain fall on her. "Sooraj ji let me down.. it's raining!" Sooraj was looking at her strangely. "Sandhya ji.. no we are going home you are hurt how are you going to stand?" he became strict. He continued to move towards the scooter. "Sooraj ji let me go!" she pleaded like a little girl. He sat her down on the scooter and he started the engine. She jumped off and ran away from the scooter. "Sandhya ji come back!" she was running normally. "Sandhya ji you will hurt yourself!" he ran after her and she was circling herself in the rain. The smile on her lips was so beautiful. "Sooraj ji let me enjoy.. its the first rains of the season.. there is no feeling like it!" Sandhya was just running freely like a bird. Her long hair was blowing in the breeze that came with the rains and she was immersed in the rain droplets. Sooraj couldn't help but take his eyes off her. "Beautiful!" he said to himself. "Sooraj ji come on dance with me in the rains!" he couldn't believe what his wife was saying. He couldn't hold himself back and he drew himself closer to his beautiful angel.
She stopped spinning as she felt a little dizzy and she found Sooraj watching her intently. She could feel the emotions in his eyes for her and this caused a little blush. She held his hand and pulled him closer to her. He slowly formed a strong hug with her as the heavens yielded stronger rains. It was magical. The droplets developed in their hair to create a shivering chill, but the warmth of their love over ruled that. "Sooraj ji can I tell you something?" Sandhya looked up whilst she was gripping his waist tightly. "Hmm..." Sooraj said. She looked up to see what he was doing and had a cheeky smile on her face. "I haven't really hurt my ankle I just.. dunno knew you would protect me and give me that little extra care!" she fell straight back into his arms and could smell the scent of his perfume. Sooraj giggled. "Sandhya ji you are too naughty.. anyone would have fallen for that! Have you ever considered being an actress?" Sooraj laughed again a little. Sandhya looked up and smiled at his laughter. " Me an actress.. well I think I should go for it.. I would meet people and a lot more boys.. they would be crazy over me!" she wanted to see his reaction.
Sooraj pulled a shocking expression and she escaped from his hold. "You can't get me now!" she shouted. He ran after her and grabbed her pallu just in time. He looked at her romantically through his eyes and Sandhya knew what would happen next. He slowly pulled her pallu and she came following. Sandhya continued to blush as he watched her every move just like a tiger. He brushed his fingers over her bare skin and enveloped his hand around her waist. She could feel his touch and the warm feeling that his palm created on her skin. She closed her eyes. He swung her around so she was facing him. Droplets fell on her face and trickled down to her lips. She slowly opened her eyes. His eyes were burning her desires from within. A few droplets came on her face which she was trying to remove but they weren't going. Sooraj saw how irritated she looked. He moved closer to her and move that strand of hair behind her ear. His fingers touched her ear very gently but their eyes were still connected. "Sandhya ji you know you are the most beautiful girl in the world.. whether it is your expressive eyes or that killer smile you have won my heart! Not just by your looks but by your heart! One more thing nobody can take you away from me.. you are mine and only mine" he placed his hand on her heart and it was steadily increasing due to their closeness. His possessiveness reflected in his eyes and the way he was holding her.
He cupped her cheeks and looked into her eyes again. She could feel his hot breath fanning her cheeks as he neared closer to kiss them. He planted two kisses on each cheek. She moved away as she couldn't control herself and ran closer to the scooter. She was in front of the scooter and as Sooraj neared she actually slipped but he caught her. Her head was resting on the cushion of the scooter as her love held her tightly. "I told you that no matter where you are.. I won't let you fall ever!" he repeated. He slowly pulled her up. "Don't you want to dance with me then?" Sooraj added. Sandhya was speechless. She nodded and they ran into the rain together. Sooraj spun her around and lifted her as she felt the rains fall into her arms. Sooraj watched her as they both laughed at this beautiful season.. the moments it created and the love it re ignited which was a little lost.
" I love you Sandhya!" he shouted to the heavens. He hugged her and kissed her forehead.
"I love you more Sooraj ji!" they both laughed hand in hand and danced till eternity. Sooraj slowly held Sandhya closer to him and their lips met for the first time. Their love was special, intense and perfect and this kiss which lasted for minutes signified the beauty of their love.

(By Shruthi)
Sandhya had finally won the competition. Sooraj was on cloud nine. They were surrounded by reporters and Sandhya was going on like " Ye jeet sirf Soorajji ki wajah se hai, agar Soorajji nahi hote tho mein kabhi yahan tak nahi pahuchiti"( This is Soorajji's victory. If he was not there I wouldn't have reached here)
Then Sooraj was asked about his views on Sandhya's win " Sandhyaji bahut kabil hain, ye tho meri khush kismati hain ki ye meri patni hai " ( Sandhyaji is very capable and I am lucky to have her as my wife)and then he held Sandhya close to him and Sandhya gave her trophy in his hand as cameras flashed on them .
In RM everyone except Bhabo and Meena were feeling elated. They were watching happy SURYA in TV. Babasa was feeling proud. Vikram, Emily and Chavi happy. Mohit as usual was non committal. While Chaturi and Chotu were dancing.
Meena was like " Bhabo ab jethaniji jeet gayi or kal unka janmdin hai, ab tho who taanedarni banegi kya"( Bhabo jethanji has won, tomorrow is her b'day , will she become IPS)
Vikram was like " meena is subh gadi mein tho apna mukh bandh rakh"(Meena please keep your mouthshut at least during this auspicious time)
Then suddenly chotu shouted " Soorajsa aur bhabisa aa rahein hain"( Soorajsa and Bhabisa coming)
Babasa was like " Arey Santhosh jaa aarthi leke aa, Sandhya beendini jeethke aa rahi hain"(Santhosh bring the aarthi, Sandhya has come victorious)
Bhabo was like " Yahan kaun sa mahan kaam hua hain aarthi utharane ka, acha hua ki chori ki shaadi ke paise kam na huye"( What big deal has happened to bring aarti, I am happy that for Chavi's wedding we do not have to do any expense cut)
Babasa was like how can I make her understand today because of Sandhya our family pride has gone up. Meanwhile Sooraj and Sandhya entered. Together with them a host of people from Hanuman Gali entered RM congratulating Sandhya. Sooraj and Sandhya touched Bhabo's and Babasa's feet. They blessed them. Sandhya was looking at Bhabo . Her face was non committal. Sooraj saw that tinge of sadness in Sandhya's face. To divert her attention he called her across the room to meet the guests.
It was very late by the time all guests were gone and SURYA were really tired. They went to their room. Sooraj was thinking. Tomorrow was Sandhya's b'day and he had plans to surprise her. But he wanted her to sleep before proceeding with his plan.
He told Sandhya " Bahut neend aa rahi hain Sandhyaji" ( I am feeling very sleepy Sandhyaji)and went straight to bed.
Sandhya was also feeling sleepy so she didn't question him, switched off the lights and she also went to the bed.
After sometime Sooraj observed Sandhya was fast asleep. He slowly tiptoed out of the room. Opened his shop. Took the bouquet of roses , candles and cake he had asked Chotu to collect and keep in the shop. Just as stealthily he had gone out , he entered their room and started arranging things. He wanted everything to be ready before midnight so that he can wake up Sandhya. He knew she will be surprised.
Just as he was finishing the arrangement lights in the room were switched on. He was startled and turned. Sandhya was standing there grinning
" Sandhyaji aap, mein yahan, woh kya tha ki' (Sandhyaji you, I am , you know..)he blabbered
" Soorajji aap apni patni ko taanedarni banana ke liye nikele hain naa, tho ye kyun bhool gaye ki taanedarni ka sabse bada shauk choro ko pakadna hai"( Soorajji you want your wife to become IPS, why did you forget that our favourite job is to catch robbers)
"Sandhyaji aapka matlab kya hain, mein chor hoon, kya chori ki hain maine"( Sandhyaji what are you telling, I am a robber, what did I rob)
" haan aap ki tarah ke choro ko range haath pakadna bahut muskil hain, lekin aaj maine pakad liya"( Yaa it is very difficult to catch thieves like you in the act, but today I have managed to catch)
" phir chor, batayiye tho sahi ki maine aakhir kya chori kiya hain"( Again robber, tell me what did I rob)
"Bahut keemthi cheez chori ki hain Soorajji, maine 3,4 thale tho laga diye the usmein, pata nahi aapko chabi kahan se mil gayi"( You have stolen something very precious to me, I had put 3-4 locks to it, I don't know how you managed to get the keys)
" Dekhiye Sandhyaji mujhe gussa aa raha hain, aap mujhe chor kahti rahti hain, lekin batati nahin hain ki maine chori kya ki hain"( Sandhyaji I am feeling angry, you calling me robber and not telling me what did I rob)
Now Sandhya became a little serious and she told " chodiye Soorajji, aap koi chor vor nahi hain, lekin Soorajji aap bahut take hue hain, bahut dinom se raat din chintha mein rahte the, thoda aaram nahi kar sakthe the kya. Ye sab kal bhi ho saktha tha naa"(Leave it Soorajji, you are not any robber, but you are very tired, you were in deep thought for past several days, why don't you take some rest ,you could have done it tomorrow also) she looked at him care and concern in her eyes. Just then the clock struck midnight. Sooraj smiled at her and handed her the beautiful bouquet of roses " Janamdin ki bahut bahut subhkamanaye aap ke liye"( Happy b'day to you) Sandhya's eyes were moist.
Sooraj took her hand " Sandhyaji agar maine aapki bahut keemthi cheez chori ki hain, tho meri uthni hi keemthi cheez aapki ho saup diya hain."( Sandhyaji if I had taken something precious from you, I have given you something equally precious to take care of ) Sandhya looked at him blushing and Sooraj led her to the table where he had kept her b'day cake ready. She cut the cake and they fed each other.
Then Sandhya noticed a jewellery box on the table which was surrounded by rose petals. She looked at Sooraj " aap ki ke liye hain Sandhyaji dekh lijiye ( It is for you Sandhyaji, check it)
Sandhya hurriedly opened the package and opened the jewellery box. In it was a beautiful pair of jhumkas. She looked at them mesmerized. "Kyun Sandhyaji pasand aaya"( Sandhyaji did you like it ) asked Sooraj.
"Bahut Khoobsurat hai" ( They are very beautiful ) replied Sandhya. "Pahaniye naa" ( wear it) asked Sooraj.
Sandhya turned and held the jewellery box towards him, lowered her eyes, gave a badmashi smile and sat on the floor her hand still holding the jewellery box in his direction. Sooraj sat alongside her, took the jewellery box from her. He first put the jhumka in the ear facing his direction. Then he slowly turned Sandhya's face towards him. Sandhya was blushing, smiling and glowing. Sooraj too smiled and his eyes were flowing with love for her. He gently put the other jhumka too. "Aap bahut khoobsoorat lag rahi hain Sandhyaji en jhumko mein" ( You are looking very beautiful in these Jhumkas Sandhyaji).
" aapka pyaar hain Soorajji aur kuch nahin"( It is your love Soorajji and nothing else). Saying this she kept her head on his shoulders and he cuddled her.



Edited by shobhana_dabh - 11 July 2013 at 6:09pm