Happy b'day n hope you live 100 yrs!
Happy Birthday My Dear Friend Visha, Have A Great Year Ahead. (:
Visha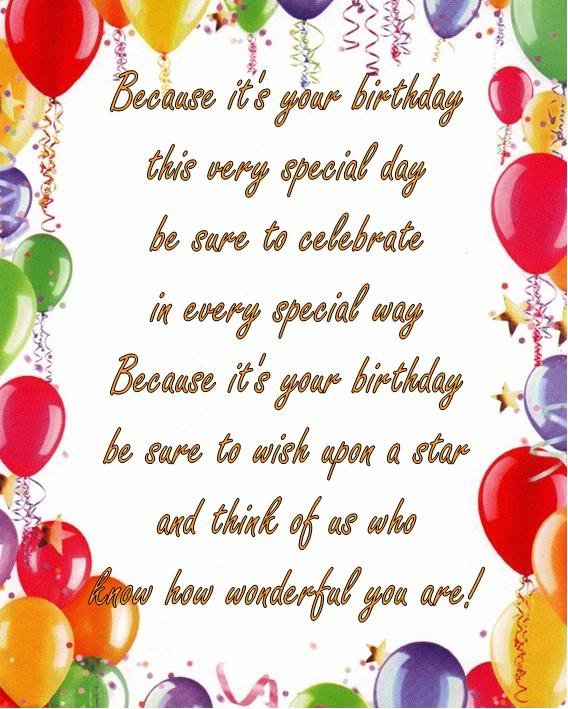 from
Shobhi
hope your
special day,
brings you all that
that your heart desires!
here's wishing you a day
full of pleasant suprises!
happy birthday vish
You're wished the joys you so deserve
Especially today'..
And may the days that lie ahead
Be extra-nice one, too,
Filled with all the happiness
Thought to come to you.
Just for You,
On Your Birthday
"A Birthday is a time to reflect
on cherished memories''
A time to treasure the remembrance of
happy times and special people."

Thinking of you with lots of love
and lots of warm memories, too,
Of all the special qualities that make up wonderful you !

With Warmest wishes
on your Birthday,
Wishing you a day that holds loveliness from moment to moment'.
a life that holds happiness day after day.
It really means a lot to have
a special friend like you
who has enrich my life
in so many ways.
and sincerely hope on your birthday that we always remain as close, because friends like you are exceptional and rare.
HAPPY BIRTHDAY Dear Friend
May u remain the coolest videobie
Many Many Happy Returns Of The Day Visha
Hope Your Special Day Brings You All That Your Heart Desires...Wishing You A Day Full Of Surprizes
I Found A wonderful Friend In you.. Be The Same Fun Loving Girl And Keep Enjoying Always
...
All The Best For Your Life
And Yes I Always Say That You Are The True Big Fan Of Suhasi...No One Will Be Loving Her So Much As You Do...You Are Great As A fan
BE BLESSED ALWAYS
Birthday Gifts
Visha...my dear
Many many happy returns of the day dear !!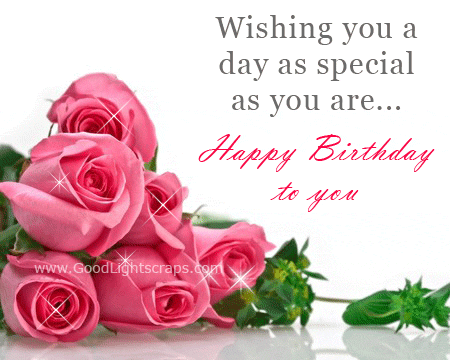 Visha-wishing you a very happy birthday .
Wishing you all the best in the year to come
May all of ur dreams come true.
Have a happy life ahead!!!
Blessing N lots of Love
amrita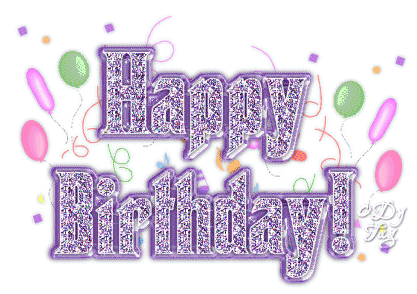 Happy Birthday to You ??'**'. .'**'?? Happy Birthday to You ??'**'. .'**'?? Happy Birthday dear JR ??'**'. .'**'?? Happy Birthday to You ??'**'
She is a cool viewbie but I think IF should have a tag of "The Coolest Viewbie" for her. I have never seen anyone doing so much for any section even when she is not a follower of the show. You really are doing a great job with the section. And believe me, everyone I know from HD section really appreciates it, Visha. Thank you for that.
May today be your day'.
to dance lightly with life
to sing wild songs of adventure,
to invite rainbows and butterflies out to play,
to soar your spirit and unfurl your joy.
Happy Birthday again, Visha!!
Wishing you happiness
To welcome each morning,
Wishing you laughter
To make your heart sing.
Wishing you friendship
Sharing and caring,
And all of the joy
The birthday can bring !
Happy Birthday Visha
and have a blast on this special day
Happy Birthday Visha !
-Joshua
Happy Birthday Visha...
May god bless you...many many happy returns of the day


Edited by Cutiepie Rani - 12 July 2013 at 11:03am