WU: 11July 2013
Post Reply
New Post
Reserved_angel
IF-Rockerz
Joined: 31 August 2011
Posts: 7380
Posted:

11 July 2013 at 8:32am

| IP Logged

[THIS IS A MEMBERS ONLY POST]
The Author of this post have chosen to restrict
the content of this Post to members only.

The episode starts with Gunjan asking for some address as Mayank arranged some surprise for her. Here Rachaan trying to sell off the things made by Rachna and side by side enjoying tea. Here Gunjan taking some parcel from a shop that was a wedding dress and she is dressed up by a lady their. Here Rachna in some shop to sell off the bags. But someone at the shop recognized her by her father's name. On the other side Gunjan dressed up like a bride. Rachna telling Vihaan about the scene at the shop. Gunjan at some beach site fully decorated thinking that Mayank prepared all. A boy standing at the other side which was actually not Mayank but looking like him. Mayank is shown at some other place calls at the reception of the resort and the person on call told that Gunjan has already gone. Then Mayank reminds of all what happened in the past, n he believes something is wrong and then goes to the shop from where she got ready in a wedding dress. And here Gunjan goes on a ride with fake Mayank on a horse baggi. And then she got to know that he is not Mayank he is someone else, he overspeeded the horse baggi and he got off from that. Gunjan left alone and totally shaked. And suddenly jumps out of it and her head got hit by a stone and she got injured and then faints.Mayank comes and screams her name. Gunjan vision blured. Mayank takes her. The fake Mayank tells CHAARU that Gunjan is left as she has jumped on time. Chaaru got irritated.


PRECAP: Seema and Sangeeta discussing about the loss. Shail mortgages her jewellery.


PLEASE DO NOT COPY UPDATES TO OTHER
SITES, THIS UPDATE IS MEANT EXCLUSIVELY
FOR INDIA FORUMS MEMBERS

The following 42 member(s) liked the above post:

MC4821

,

webkap

,

reshma12

,

lifetimefan

,

ushakiran patel

,

sejalarya

,

shivnir

,

ahcir

,

krass

,

jennyrs

,

AMST

,

shiny3

,

lmaharajh

,

adhewar

,

sanika1507

,

latchimepersaud

,

shenramdass

,

cbindia2009

,

pgshah

,

mystifyre

,

monavarsani

,

asiaheart

,

goldhorse

,

Nieevetha

,

dhindsa_raji

,

A HUGE FAN

,

Heenap

,

Raleighbcat

,

Princess3101

,

Azraa01

,

sita_rama

,

Gauri22

,

naj7

,

kajal03

,

beena.thomas

,

MythilyRaman

,

riniiii

,

Ashlaika

,

Naivedya

,

-Eris-

,

Surish

,

.King-Of-Kings

,
Dear
Guest
, Being an unregistered member you are missing out on participating in the lively discussions happening on the topic "
WU: 11July 2013
" in
Sapne Suhane Ladakpan Ke
forum. In addition you lose out on the fun interactions with fellow members and other member exclusive features that India-Forums has to offer. Join India's most popular discussion portal on Indian Entertainment. It's FREE and registration is effortless so
JOIN NOW
!
Princess3101
Senior Member
Joined: 19 July 2010
Posts: 427
Posted:

11 July 2013 at 8:36am

| IP Logged
Naivedya
IF-Rockerz
Joined: 17 August 2004
Posts: 5011
Posted:

11 July 2013 at 9:35am

| IP Logged

Thanks for the update. So what are CVs going to do now with Gunjan...eyesight loss? Memory loss?
Surish
IF-Addictz
Joined: 30 October 2011
Posts: 75515
Posted:

11 July 2013 at 3:13pm

| IP Logged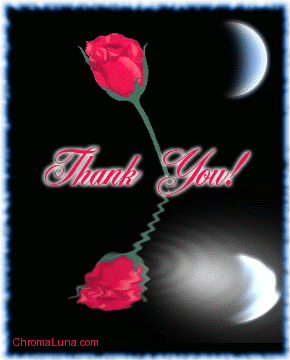 milla
IF-Sizzlerz
Joined: 03 April 2007
Posts: 24827
Posted:

11 July 2013 at 7:41pm

| IP Logged

Thanks Head injury never good. I hope Gunjan is ok Roopal rock that scene she was really good.
.King-Of-Kings
IF-Addictz
Joined: 26 April 2012
Posts: 55629
Posted:

11 July 2013 at 8:21pm

| IP Logged

thanks
Nieevetha
Senior Member
Joined: 10 July 2013
Posts: 366
Posted:

11 July 2013 at 9:10pm

| IP Logged

The following 1 member(s) liked the above post:

MythilyRaman

,
MythilyRaman
IF-Dazzler
Joined: 18 June 2013
Posts: 3396
Posted:

12 July 2013 at 12:26am

| IP Logged

Thanks for da update..
Vihaan Rachna
Post Reply
New Post
Go to top
Related Topics
Forum Quick Jump
Please login to check your Last 10 Topics posted
Kabir and Rachna to share some light moments; Gunjan and Mayank to celebrate Teej together!
An interesting sequence coming up in Zee TV's Sapne Suhane Ladakpan Ke ... 26
Zee TV actors come together to celebrate Daawat - E- Eid!
Faces of Zee TV come together to celebrate the auspicious occasion of ... 307