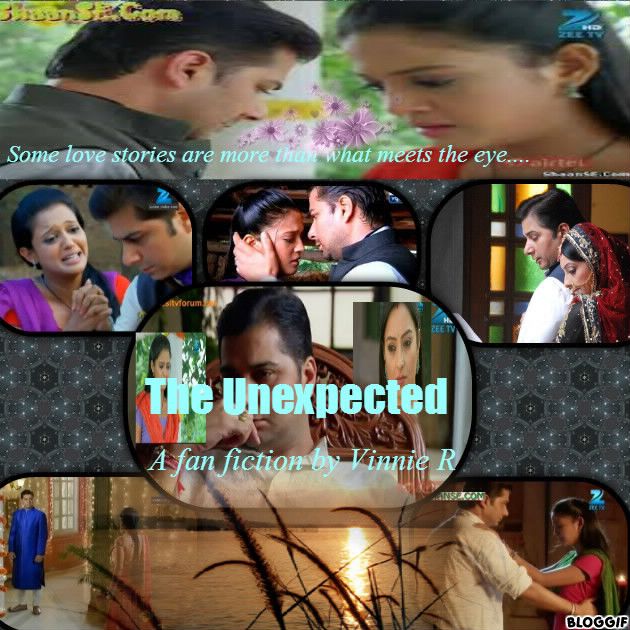 "Chapter 6
The rains came suddenly , so hard that work in the fields was impossible. Sugni had finally made up her mind to join the work. It was a week after the thirteen days. She spent the week packing up her mothers stuff. She found her small pan that she had her savings in, with the name Sugni on the pan. She realized her mother was putting away money for her for some reason, un known from her brothers.
Since no one was working, she used part of the money to buy food saving the rest until she could start earning an income. Her uncles and aunts started telling her that maybe she should go out with the other women now, but she told them she would not.
"Still stubborn Sugni'you know your mother took pride in dancing and providing for us."
"Yes she did and you took Pride in not helping her!" she told them. "Listen get one thing clear I am not going to go out and dance,and you can't make me'when the weather clears up I will go back to work'if you can't wait till then go out and do something about it.!" She said scathingly as she went to her room, shutting them out.
"Well look at her how rude with all that attitude." Hukum said."Yes, Gulabiya jiji spoiled her naa" Naganiya , Hukums wife said sending daggers through the door.
"Hmm'.She is acting high and mighty because Vickram Thakur is her "friend " Katari joined in.
"Ohh we all know what kind of friend that will turn out to be'Vickram Thakur is over smart' get a free bedni and not pay the price'.we all know what he wants, that is why he is so "Helpful" , once he gets it 'he will drop her faster than hot coals.." Naganiya Siad.
"Oye Sugni , listen'.tell Vickram Thakur to be a man and make an offer'what is he that cheap?? He can't pay for you!" Hukum said, laughingly through the door
"Shut up! " Sugni said as she stormed out, her anger raising.
"How dear you speak about Thakur Mallick like that'.after all he did for us'and Maa. !!! Have you no shame to talk about me like that?? Why don't you learn something from him 'he dose not have to work but is not afraid to, you sit here and depended on Maa to feed you your whole lives why not go out and find a job I am sure he would hire you. "
"SUGNI'That is your uncle you are speaking to girl!...have some respect." Naganiya jumped to her husbands defense.
"I should have some respect?'I was just insulted by him and should stay quite?'Listen mami'., I saw how you all treated Maa and she said nothing because you were her brothers'and because of that you did not even care that she was dieing.." Sugni said as tears of anger rolled of her face. "I am not going to sit here and let you do the same to me. And I will not stand and let you insult Vickram Thakur Mallick'if you don't understand my relationship with him '.fine' I don't care if you do'but he is a good man so please I am asking you keep your thoughts to your self. " Sugni stormed back in her room locking the door.
Hukum left the house in anger, how dear Sugni talk to him in that matter. She was aslways a high spirited giril and he always told Gulabiya to curb her freedom. When the other young girls were off lerning the dances and how to dress and make up for Raai, Sugni was busy going to class and looking for jobs.
"All of that is because of those books!" He said. He kept telling Gulabiya since she was 17 it was time for Sugni togo out ..but Gulabiya kept saying it was not time. He even brought home a few offers for her but again his sistr stopped him saying it was up to Sugni. Up to Sugni'.she really spoiled her. But no it was time to set her right. He will not sit back and allow her to run about willy nilly.
Hukum was stopped in his tracks by the car that was blocking his way. He watched as the black glass lowered reavealing the owner of the car. Clasping his hand together Hukum greeted the Thakur respectfully.
"Come in Hukum I want to talk to you'" Hukum entered the car , enjoying the short ride in the plush seats. His attention was brought to the Thakur as he began telling Hukum what he wanted. '
The car dropped Hukum home a while later, as he walked into the house with two bottles of the finest rum he ever tasted. Katari, Latchmi and Naganiya were all looking in wonder to see him come out of such a big car. He was smiling Triumphantly as he told them all he had some good news.
"What news?" Naganiya asked
Pushing his hand in his pocket he puled out a large wad of cash. Every ones eyes opened wide.
"Haai sita miya' Where did you get all this??" katari asked.
"Ohh that is just a down payment'wait I will explain."
"Sugni'.Oye Sugni'. Get up come on I want to talk to you!" he said banging on her door. Sugni got up from her bed and opened the door wondering why was he making so much noise.
"What is it mama?" Sugni asked, he was absolutely drunk
"Come I have some news."
Sugni came out to the tiny living room where everyone else was looking at hokum with curiousity.
"Well , you told me to go out and do something'well I did!" He told her with a laugh." Sugni looked at him in confusion.
"When I went out earlier, I met Thakur Sujan Singh"
"Sujan Singh'the Takhur with that big mansion, and textile mills?" Naganiya asked fascinated.
"Hmmhmm Him. He stopped me and we went for a ride in his big car."
"Wow what did he want?" katari asked. Sugni stood there really not interested in this story .
Hukum cast a sly glance at Sugni. "Well he offered me $ 30,000. To do Sugni's Sardakhi. Apparently Sugni is one Bedni a lot of Thakurs are willing topay a lot of money for." He said . Sugni looked at her uncle in shock.
"$30,000. Sugni you have to say yes'.that amount of money is unherd off for a bedni!" Naganiya said.
"NO..Never I will neversay yes!" Sugni said .
Hukum laughed."You don't have to"
"What dose that mean"
"It means I accepted on your behalf and accepted a $10,000 downpayment ' he will be here tommorw at lunch time to do the ritual and take you away.!"
"You can't do that? I refuse you can't force me!" Sugni said.
"For $30,000, you bet I can'and don't wory he knew that you would say no and he is prepared to change your mind after the Sardakhi.!"
"I won't lt you do this'" Sugni said as she began walking towards the door. She was stopped when Hukum blcked er way. Her uncle was a blury man. With more muscle than brains. He grabbed Sugni by the arm and shoved her into her room. "You will stay there until it is time, Naganiya and Latchmi 'you will get her dress tomorrow for the ceremony. Go on Sugni, cry complain and rant that no longer matters'but tomorrow evening you will belong to sujan Singh. Don't worry if you are nice to him , he will be nice to you." He locked her room from the outside.
Sugni banged on the door .."mama you can't do this to me, you know I don't want this'.How can you do this I am your neice Mama. " She said desperately she started to plead hoping to get through to him.
" Look I know I said some harsh things..I am sorry'Please 'Please mama'please don't do this." Her words were falling on deaf ears , as she could hear the sounds of them laughing and drinking in the living room, oblivious of her crying.
This could not be happening to her she thought. No. Sugni made her way to her bed where she sat. At the side table she spotted the small key chain that Thakur Mallick gave her. "Oh sita miya, please don't let them do this. Save me please." She cried . She closed her fist over the key ringh and spent the rest of the night asking for a way out of this.
The next morning the door to her room opened and Naganiya walked in, she took an old beat up suitcase from ontop of the wardrobe and began packing Sugni's clothes.
"What are you doin?" Sugni asked walking up to her to stop her. Her aunt hit away her hand. "Packing you will be living in Sugna Singh's mansion for a while." She informed Sugni.
"What, that is not done."
"It is when you pay so much'he knows you won't be easy so he will take you with him he says."
"I am not going!" Sugni said defiantly.
"Sugni you have no choice, you uncle made the deal'now be a good girl and make this easy on yourself. You know if you don't give the Thakur trouble he will treat you well, if you don't he can make your life hell. Your choice.!" Naganiya said.
Sugni closed her eyes. "Mami , please don't let them do this!."
"It is for the best Sugni." Naganiya said.
Spotting the open bedroom door Sugni went outside but was stopped by Hukum before she could make out the front door.
"Where do you think you are going Sugni?"
"Mama Please don't do this, you know this is not what I want'Please I am your neice please."
"Ohh Sorry right now you are a bedni. And you should have been doing this years ago. Lachmi, Naganiya' get her ready' I want her ready to leave when Sujan Singh gets here. And listen Sugni try anything smart and I promise you I will take you myself to Sujan's haveli!" he said.
Sugni was dragged off by her aunts and forcible made to have a bath and get ready. After she was dressed, in her mother's old sardakhai outfit and primped using all her old heavey jewellry , she looked like a sacrificial bride. She never felt so humiliated in her life.
After she was dressed she was locked in her room to await the arrival of Sujan Singh , with Latchmi keeping her guard to make sure she did not try anything smart. Sugni Sat on her bed as she picked up her little key chain again praying for a miracle.
****************************
Vickram stood in his study and looked out at the rainy sky. He sighed this bad wheather, put a stop to the field work. The last week stuck in this house was pure torture. After finally getting in contact with Dr. Suman , he was told that she would start working with Reva to get her to understand, she also told him to allow her to be a "normal" as possible during the transition.
Then Reva came to him with a request to go to the city to do a shopping trip stating she wanted to redecorate the house. Vickram told her that he could not afford to leave here right now, for a week long shopping trip. His mother mother told him it might be good If they went together.
Vickram disagreed as he did not want to give her any false impression that things were ok. Reva being Reva spend days nagging, crying and acting up about it, until Neeranjan suggested he go with her. Vickram agreed and this morning they both set off for what he hope was a long long trip.
His thoughts went to Sugni, who he had not seen since the 13 days, due to the weather she was not able to start and he hope that as the weather cleared up he was going to see her coming out to work. He hoped she was dealing with her loss in the interim. He knew it would be hard for her, especially from what he has seen of her uncles and aunts , she would have to be strong. He knew she had it in her, and he prayed she found the inner strength admits her loss. Maybe he would pay her a visit later to see how she is doing. He kind of missed not seeing her. A commotion downstairs broke Vickram out of his musings .
"Please , please let me talk to him 'please'" came a voice.
"Ms. You can't just barge in here" Said one of his watchmen.
Vickram came down the stairs and saw Champa begging the guards to come in."
"Leave her!" He said. They cleared the way and she walked into the foryer.
"Champa?" He asked coming to where she was standing. "What is wrong?" he asked
"Thakur mallick..please you need to save her'Please ..she'll die." She was crying.
"What? Champa calm down , tell me what is going on." He said.
" Sugni'her uncles are doing her Sardakhai!" She blurted.
"What..How'? he asked confused.
"I don't know how it happened, but I was at the shop today and I herd her Uncle telling the Shop keeper he was buying stuff to serve the Thakur who was coming to do Sugni's Sardakhi. He was coming at lunch time. I tried going to see her, but they won't let me saying she is busy today. Thakur mallick Sugni would never agree to this'Please save her'" She begged.
Vickram's blood ran cold, this could not happen. He would not let it. "Ok let's go." He said as he went to his jeep , going to Sugni's house with Champa in tow.
Sugni was led outside, as Thukar Sujan Singh was welcomed by her Uncles. She stalled as she was walking.
"Sugni come on." Naganiya said pulling he r towards the door. Sugni was trembling from head to foot. She did not want this. As she was led infont of a richly dressed Thakur, who was about 50, he had a round face and his eyes were leering at her. Watching him made her blood crawl. He took his hand and touched her face. Sugni moved away.
"Hmm you are a feisty one, I like that! " he said as he laughed. He looked at Hukum "shall we start?" He said.
"NO'.I don't want this!" Sugni said, making it clear she was not consenting to this. Sujan and Hukum laughed.
"You were right Hukum she was going to say no." Sujan said, "Sorry dear the deal has been made'you are going to come with me today'don't worry it won't be that bad." He winked rudely at her. Sugni shuddered . For a moment she thought to run, but the car was blocking the gate and her uncles were standing at the front making running risky. , her eyes filling with tears she was not seeing a way out here.
Sugni was made to sit on a small cot opposite Sujan , Her aunt placing her hands on her sholders, in warning not to move. Some one brought forward a couple of platers one laden with flower garlands and another with money. Sujan moved forward to the platter with the money which was strung into a garland, as he picked it up and and moved to place it around her neck. Sugn I closed her eyes. "Maa don't let them do this to me please." She wept quietly.
"STOP'.!" Said a booming voice Sugni knew by heart. She let out a sigh of Relief , it was the most welcome sound. She lifted her head as she looked at Vickram as he walked into the yard. As every one turned to look n his direction.
Vickram walked up to the small porch with an air of authourity. He looked at Sugni who was seated, her eyes filled with tears and a terrified look on her face. As she looked at him, the same look she had on her face the night she was cornered while doing raai. His anger rose to boiling point.
"What the hell is going on here?' He asked. Looking at a flustered Hukkum.
"Thakur Mallick!? You here?' Hukkum asked .
"I asked you a question Hukkum' what is going on here?" Vickram countered
"Vickram Thakur' obviously what is going on here ..is no surprise I am doing Sugni's sardakhi!" Sujjan Singh. Vickram looked at Sujan.
"Really'and this is with her consent.?" He asked
"Well I made a deal with Hukkum !..." Sujan answered.
"but did you ask Sugni if this is what she wants?" he said.
He turned to look at Sugni. "Is this what you want Sugni?'
She shook her head "No'"
He turned to look at them. " I may not have remembered much about this tradiotion , but the consent of the lady involved is important as far as I remember!" He said. "Sujan Singh..I can not believe a Thakur as yourself would stoop so low as to force a girl to do something she dose not want , when I am sure there are others around here more than willing."
Sujan Singh came to stand infront of Vickram , looking down his nose at him. "Oh common , Vickram you really think all these sardakhi's were done with the woman's consent. But you have to admit there is something special in this one' it's almost a race now between us to see which one can get to do her Sardakhai first. You don't pay $30,000. For nothing'if you get what I mean. For less than that these people will sell their own mother." He said.
Vickram Looked at sujan with a look of disgust on his face. "Well I am afraid you will have to take back your money ..as Sugni is not for sale'she is under my protection. So please just leave" he said, sternly.
"Your Protection?" Sujan Singh said'"Vickram Singh , you think I am a fool everyone around here knows you've been sniffing around her for the longest while, it would come as no surprise should you do her sardakhi , in fact for a while we were expecting that to happen. What is it? too cheap to make an offer. If you don't want it'then please let other people enjoy it'don't be selfish'let the girl do what she was born to do!" Vickram rage went out of bounds and he smashed his fists into Sujan Singh's face.
"Sugni is not a thing to be used, she is a human being. And whatever is between me and her is none of yours or anyone else's darn business. I am warning you'and pass it on'I f any one of you so much as looks at her again'I will destroy you. And that is not a threat. Get out Now!. He said.
Sujan Singh left hurriedly . making feeble threats to Vickram about paying for this.
Vickram turned his attention to the four people who was standing passing glances at each other and the floor. " I can not believe you people, your sister was just buried, Sugni lost her mother' and instead of trying to comfort her , you are trying to sell her? Is that the respect and honour you had for that sister who gave her life providing for you??? Ashamed you should be of yourselves." He spat. "Don't you think there are enough vultures outside , at least she should feel safe in her own home'but what is the difference between you and the rest of them. If looks could kill they would be dead. He shook his head is disgust at them.
Fine if you can't do it then'" He said. He looked at Sugni who was still sitting on the cot, crying siliently.
"Sugni?" he stood in front of her. She looked up at him. He extended his hand to her.
"will you come with me, away from here?" She looked at him in shock and at his out stretched hand. The rest of them looked up with mouths agape. What was he saying.? "I promise you'll be safe with me." He said "you trust me?" he said quietly.
Sugni looked at him, she prayed for a miracle and she got one, every time in some way or form he was always there. Trust him? Sugni was beginning to trust him more than herself. Maybe she did already. She looked at her uncles and aunts and what they put her through. She did not want to stay with them , they failed this time but maybe one day they would succeed in doing her sardakhi.
She nodded her head and placed her hand in his out stretched one. It felt safe, secure. As she stood up. She got up and went inside to retrieve her small suitcase that was already packed. Vickram took it from her. "Shall we.?" He said as he walked out with out a back ward glance.
Sugni stopped infront of her Uncle. "Thank you mama'for everything...I hope you find a way to make your money now." She smiled sarcastically as she left. As she got to the front gate she spotted Champa who was watching her with a watery smile. Sugni hugged her. "This is for the best Sugni'don't stay here." She said
"Thank you Champa'I don't know how you found out'but you did this right?" Champa nodded.
"We'll talk later'for now just go." Champa said.
Sugni climbed into the front of the jeep taking her seat, she closed her eyes as he drove off, it did not fully hit her yet what a big decision she made. As she started to remember times spent in her child hod home, of playinging in the yeard, helping her mother cook. Sitting out in the porch with her mother sharing stories, talking about life. Every room , every place was filled with her mother's presence and she left it all.
"Sugni?" Vickram said softly.
She wiped her tears as she realized they had stopped moving. Sugni look around where were they? She wondered as she realized they were parked at the side of the street.
"Hmm'why did we stop here?" She asked .
"I just wanted to talk to you privately before we got home." He said.
"Oh. ..OK" She said quietly.
"Are you alright?" he asked her. Sugni shrugged'she had no idea how she was feeling right now except numb. So much happened in the last 24 hours.
"I can understand that" he said.
" I left my house' all those memories'what did I do?" She asked.
"You made a choice."
"I know but'"
"But you are not sure you made the right one?" he said
"N..No"
"It's alright'you should feel that way.Sugni I know, all this has to be scary for you." He said . "But you did a brave thing today, and you put your faith and trust in me'and I promise you I will do my best to live up to that. We'll go home and as soon as possible you can start working. Don't worry about anything else" He said. " You can make the life you wanted"
"Thank you.!' She said for some reason she could not stop crying.
"There is nothing to thank me for'Sugni you are special, from the time I met you I saw that. And I don't want you to loose that." She looked at him, she was not really.
"One more thing'my mother can be a bit strong and opinionated at times, so please don't take her words to heart if she dose tell you something...And Reva, well you know her'with work you should not have any dealings with her, she can be high stung at times'Please if she says or dose anything don't take it personally' he said.
"Thankur Mallick, I won't be'I promise I will try not to be any trouble'I will stay out of their way. I don't want to cause any problems for you with them. I know what people are saying'.If it will be a problem for Reva Thakurine maybe I should go somewhere else." She said.
"I don't care what people are saying Sugni'we know the truth and that is all that really matters Ok" She nodded. "It won't be a problem for Reva' and even so well it's not her concern." He said bitterly. Sugni looked at him confused. What did that mean.
"Well lets go then!" He said with a slight smile. He startd the van and started to make his way back to the Haveli.
Sugni had been to the Haveli one time before. It was a huge place and then all she saw was the outside. As she followed Vickram to the inside, she could not help but notice the palatial feel it had to it. The place was huge. Vickram led her to the inside. She followed him to the foyer. "Ramu kaka!" Vickram called "Ramu kaka!" He said again after getting no response.
"Vickram ?" Godavari came into view, stopping at the sight of the girl standing next to Vickram.
"Umm Ramu Kaka left to go run some errands. Who is this?" She asked.
"Maa this is Sugni..she will be staying here from now." Vickram declared.
"What? Why?" She asked noticing the way Sugni was dressed' Oh God did he do the impossible? She thought'.Was this the reason for his strange behavior. Godavari was about to explode when Vickram started laughing.
"oh please mother, I can see what you are thinking no I did not go out and get myself a bedni!" He said, as he proceeded to tell her about Sugni and his relationship with her. Godavari let out a breath of relief. One thing she knew of her son was that deceit was not in his nature, and what ever he did he did it openly. If he said there was nothing between them , she believed him.
"Ok'I understand but she can't stay here." His mother said. Vickram looked at his mother. As Sugni looked at Vickram. Godavari looked at the girl something did not sit right here'she did not like this development , no matter the intentions behind it.
"What I mean is'Reva will not take this well'she can stay in the guest house'Vickram..for peace and quite'I think that would be the for the best. " Vickram was about to argue ..but then he thought maybe his mother had a point. He agreed. Taking the small suitcase he led Sugni back outside to the back where there was a small guest house. He opened it.
"Sorry this has not been used in a while I will have Ramu Kaka come in and clean it out for you when he comes."
"No No .. Thakur Mallick ..I can do it'you already done so much." Sugni said. The guest house was probably the size of her old house. "Don't worry I will have it all cleaned out in a short time!" She said looking around at the cobwebs and dust laden surfaces." This was good it would keep her busy.
"Sugni..No I'"
"Thakur Mallick'I will do it..just get me some brooms and cleaning stuff and I set it right'" She insisted.
"Ok I will you can stay here but the main house is always open to you at any time ok?" he said
She nodded.He left her and returned a few minutes later with a mop,a broom,clothes and other cleaning stuffs and a bucket.
"Thank you!" She said as she accepted them.
"Make your self at home." He said. As he left,after she assured him she was going to be ok.
Taking a deep breath 'Sugni went inside after changing her clothes she set to work.


Edited by Vinnie79 - 16 July 2013 at 2:51pm