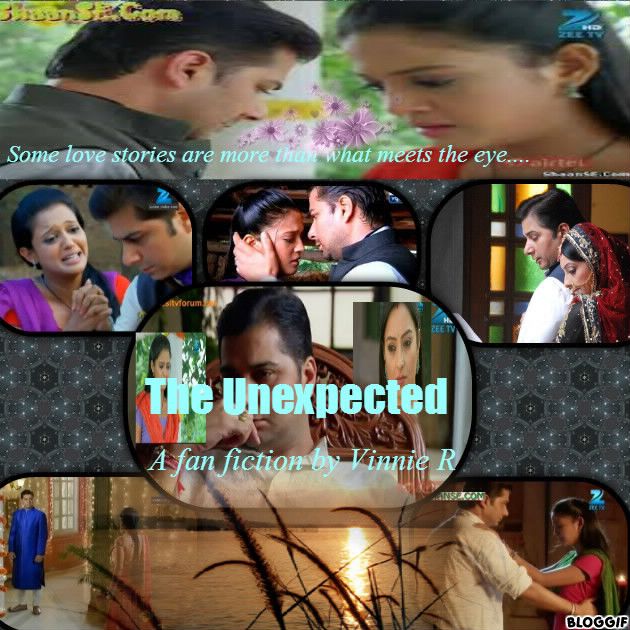 Chapter 4
Gulabiya sat with the other bednis, a week later, in a tent at the side of the main house, waiting for them to be called, so that they can start their performance. For once she was not taking part in the gossip these fallen women shared about the Thakurs and Thakurines. Tonight she was distracted by her earlier conversation with Sugni.
After listening to the threats made by Thakur Jwala Singh to force Sugni to join the tradition one way or the other, and hearing the talks of some of her own "friends" who was saying Sugni was playing it smart trying to trap a powerful Thakur, she was concerned. However, she also believed in her daughter with all her heart. She wanted to make Sugni's childhood dream of not becoming a bedni come true. That was part of the reason she agreed for Sugni to go back to work in the fields.
She knew come what may, Sugni was right in the sense that Vickram Thakur would in deed protect her daughter from Jwala. As she saw him do so time and time again. So she was not worried about that, as for any consequences that might have she was willing to endure it for her daughter's happiness.
What worried Gulabiya though, what was scaring her, was Sugni herself. Sugni was developing an attachment to Vickram Thakur that Gulabiya feared went beyond just some weird "friendship" as her daughter put it. It was evident today the way she defended Vickram. Thinking about it , she realized there was not a day that Sugni wen t with out mentioning him multiple times.
She knew that Sugni herself was unaware of this fact, but anyone who know her well could see it in her face whenever they talked about him. This had Gulabiya wondering if it was wise for her to allow Sugni to work so close to him.
Yes Vickram Thakur was different from the other Thakurs, she would not deny that. But he was still a Thakur! And her innocent Sugni who was even now influenced by him'if he suddenly feels that thakur's blood in his veins and starts seeing her as a bedni then'. Was she just pulling Sugni out of the pot to throw her in the fire?"Oh Sita miya, am I sending her into a trap? Please Protect my baby" She prayed silently.
She had told Sugni on her birthday she would not stop her from going to the fields, but as the days passed she found herself making excuses to stop Sugni from going telling her she needed her to do one thing or the other. Sugni was anxious to go start, but Gulabiya kept saying "what is one more day?"
That gimmick was up as she had a feeling Sugni was beginning to see past her excuses when she came to her today telling her she was going to join tommorw.
"But Sugni.."
"Maa..please don't tell me you need something else! I know what you are doin'you don't want me to go na." She said knowingly.
"What..why would you say that?"
"Oh maa I know you'and I know you are worried about what people are saying. Maa look, tell me this you have known Thakur Mallick since he came here, and even before he moved from here right?"
"Yes I remember him."
"And was he ever like the others'you tell me?"
After some thought she said. "No he was never seen running around after girls like the others, but then their mother had him under strict control, even back then the family was different. And if he did see people in trouble he did help unlike the others.'
"Well he still does the same" Sugni said. "Maa you told me people are known for their actions not who they are by birth. I learned early on what these Thakurs give., believe me Maa, he is nothing like that, he has a good heart. I know you worried about me, but look not with a mother's eyes but as a woman, would you really rather me dance and and endure all those nasty stars and comments'or out in the fields during the day working hard, but not having to feel ashamed at the end. It's my dream that is coming true'but I can't enjoy it if you are not happy for me. Trust your Sugni, she will not do anything wrong maa." Sugni said earnestly.
Gulabiya caved in front of her daughters logic. She was right, this was her chance for a better life, and she was probably letting her old bias come in the way of her daughters happiness. "Ok Sugni..you have my blessing, from my heart. I am happy and I will not try to stop you any more'you go to the fields'and tonight I will dance in happiness for your new start and this will be my last Raai 'for you!' She said, knowing that would be the seal to let Sugni know that she was truly happy and ok with that decision. Even though she accepted it'there were still that lingering doubts but she shook it off. Sugni will be fine. '
The pain started in her chest as she began dancing, she tried hard to take breaths and ignore it, but she could not , as she began feeling faint. She heard the screams of the ladies around her, as she felt herself falling to the ground'then suddenly everything went black'.
88888*************888888
Sugni rushed into the hospital , frantic to find where her mother was. She was horrified when Bamsukiya came at her door step to inform her Gulabiya fainted again while dancing and was rushed to the hospital, she begged him for a ride to get here, and now here she was. She finally found a nurse who told her her mother was in the cardiac ward.
She was pacing the halls wondering where she should go when a Doctor and a nurse walked into the hallway. "Any member of Gulabiy's family here yet?" he asked.
"No doctor." The nurse said
"I..I am here 'I am'" She sai d running to them, they both looked at her. Sugni thought the doctor had a sympathetic look on his face.
'And you are?" The Doctor asked.
"S..Su..Sugni , her daughter, how is my maa?" she asked
"We are trying to help her'I would like to ask you a few questions."
"O K"
"Did your mother know she had a heart problem?" The doctor asked
"Heart problem?"..Sugni shook her head'
"Has anything like this happen before?" He asked
"Uh ..yes..once" Sugni answered. Suddenly she was very scared. What was she supposed to do here. She explained to the doctor her mother's last visit to the hospital.
"I See'I am sure who treated your mother, must have told her she had to give up extreme work and that includes dancing., but she was dancing tonight.' Sugni stared at the doctor, maa told the doctor said she was fine all she need was some rest and she will be back to normal soon. Her mother was lying , and she continued dancing knowing fully well Sugni would never agree if she knew the truth.
"Haai Sita maiya, please protect my maa!" she prayed.
"Sugni we are trying our best to help her, but we are unable to get her heartbeat under control which is a problem'. We have to keep an eye on her." He said.."It dose not look good" he said sadly.
"Ca..can I see her?" Sugni asked.
"Yes'come with me'"
He led her to Gulabiya's bedside. Sugni was even more worried now looking at all the machines hooked up to her mother. Why maa , why didn't you tell me?- Sugni thought. She sat at her mothers bedside holding her hand.
"Maa?" She said softly.
"She is asleep, with the medication." The nurse said softly. "She might wake up in a while,"
"Thank you." Sugni said politely. "Get better soon maa'please'and and don't worry'I promise you won't dance again.. I will work'and take care of you." She said "Just get better please.!'
A while after Sugni was called out of the ward by a nurse who told her she had company. Company turned out to be her two uncles, Hukum and Katari'Katari was smelling strongly of alcohol and Hukum had red eyes. After so many hours they now show up! Sugni could not hide the irritation on her face.
"We came as soon as we heard. How is she?" Hukum asked Sugni. Sugni shook her head in disgust at that blatant lie, this village was the size of a pin where news travels faster than fire. Yet they claimed they now found out.
"Resting." She said, she did not bother to tell them the extent of her condition as she knew it would not matter to them much. The stood looking at each other awkwardly . Finally Hukum cleared his throat.
"Um..Sugni, did Jiji (sister) , get paid for tomight?" he asked. Sugni looked at her uncle in anger'how dare he think of money at a time like this when his sister was fighting for her life inside the ward.!
"Wow'Mamaji'you are too good'.that is what you came to find out'what you ran out of money to buy your drinks!" She said scathingly.
"Aaye'Sugni'how dare you talk to me like this." Hukum said
"How dare you come here and ask such a disrespectful question'your sister, my mother is fighting for her life'she is in here because of you pressuring her to go back and do Raai , when she should not be. For your happiness ..see the result??? And you come here and the only thing you can ask is if she got paid??? Shamless!" Sugni said turning her back o him'. If they had no respect for her mother she had non for them!
"Sugni'you misunderstood'all I wanted to know is if she got paid '.so I could go pay the hospital bill naa'if that is not enough..we can asks Jwala to he.."
"Enough Mama'stop with the lies, I know what you want' their is no need to use this as an excus to go begging to Jwala Singh. As for the hospital bill I will pay it somehow. Now would you like to see your sister? or is that too much ?" she asked.
It was embarrassment more than anything else that made the brothers go in to see their sister for a few minutes. After a few minutes, they left quietly not even bothering to say good bye to Sugni. Not that she expected any, she was constantly at loggerheads with her lazy good for nothing uncles, who did nothing but complain to her mother about the lack of money, and pressuring her to get Sugni to join the trade!
The soft moaning from the bed drew Sugni's attention as she saw her mother stirring.
"Maa?" she breathed.
"Sugni?"
"I am right here!" She said. Gulabiya opened her eyes and looked at her daughter's face. Sh e looked tired, and her eyes were telling the story of how worried she was. She closed her eyes and sighed.
"I'll go call the doctor." She said making a move to get up.
"No..stay..i want to talk to you first please." She said holding her hand.
"What maa? You know how worried you had me, but it will be alright..the doctor will help to make you better I am sure." She said smiling. "Just rest Ok .."
Gulabiya looked at her child, knowing she had to be string to face what was to come. Thinking about it made her sad. But she needed to make Sugni understand '
"Sugni please'just listen please."
"Ok baba , what?" Sugni said sitting straight as she smiled at her mother..
"Sugni'you are such a brave and daring girl. And I am sorry I could not do more to give you the respectable life you wanted" She said honestly.
"Maa'stop we, you are the best mother'don't talk like that'just rest and get better."
" NO Sugni 'listen I want you to always listen to your heart, and don't let anyone not even me, tell you should not do that. Don't give up on your dreams. No matter what happens. And honey you need to be strong to face these people'but you are strong'just don't forget it ..no matter what ok!" She said, her breathing shallow.
"Maa..stop all this talk'I don't like it." Sugni said, farrowing her brows. He mother was scaring her It almost felt as though she was saying'. No no no she would not think like that. Her mother will get better!
"Sugni!"
"Shh the doctor said that you need to rest , and to call if you got up ..I am going to find him'I will be back. She said as she walked out the door. Sugni returned a few minutes later , with doctor in tow.
Sugni fell asleep at her mother's bedside, she refused to leave until the doctor told her that her mother was out of danger. He mother told her to go get some rest but Sugni said no. She was not leaving.
The incessant beeping of the machine awoke Sugni from her chair as she looked over at her mother, who was struggling to breath. "Maa'Maa" She shook her but got no response. Scared out of her wits sugni ran down the hall way alerting the nurses about something being wrong.
She looked on in horror as the doctors and nurses rushed to her mother's side trying to resuscitate her, then she was asked to leave by one of the doctors and was sent to the small waiting room . "Oh Sita Miya , help her please please" . She prayed as she sat in the chair wondering what was happening.
Sugni never felt more alone and helpless than she did at this moment. Sitting here by her self. It seemed like hours but was probably minutes when she saw the doctor coming to her . She looked at him, something in Sugni's brain telling her this was not good., she knew before he said it 'but she did not want to hear it.
"Ms. Sugni?" he said softly looking at her with troubled eyes.
"Yes?" She said.
"I am am afraid I have some bad news'your mother'"
"My mother needs you, why are you out here'you should be in there helping her..go go go on she needs you." She said quickly.
"I am so sorry , we tried everything we could, your mother is no more!" He said coming to stand close to her. "Is there someone we can call for you'another family member " He asked Kindly.
But Sugni was not hearing him. "No No'doctor she can't leave me'no '" She looked at him "You go back there and help her'I 'll sit right here'you work on her go ..go " she said sitting on the chair. She closed her eyes shutting him out. She wrapped her arms around her middle'what a funny doctor making jokes at this time. No her mother was ok'She was going to get better.


Edited by Vinnie79 - 14 July 2013 at 8:34pm