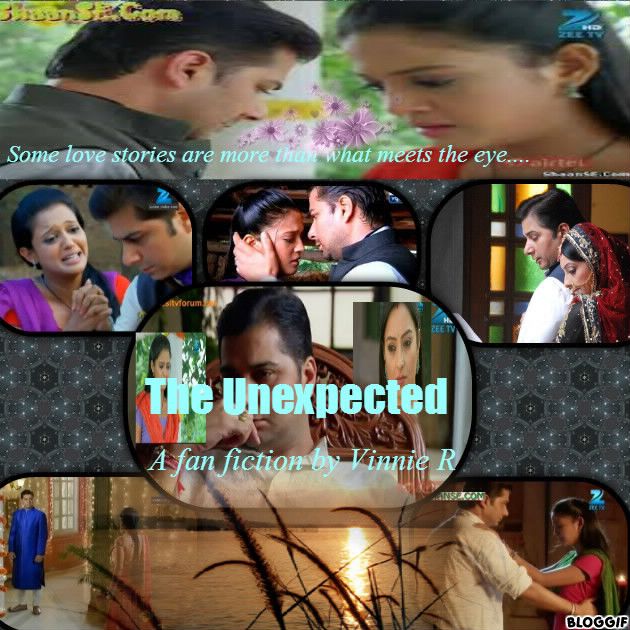 CHAPTER 32
Sugni let out a horrified scream as she looked at Vickram who was lying there unconscious. "Vickram?" She said as she knelt to his side . So much blood!.
"OH MY GOD ...Thakur Mallick!" The foreman said. Thinking quickly Sugni turn to him.
"We need to get him to the hospital quickly ...can you put the water in the van please?" She asked desperately. Doing as she said , he then helped her to place Vickram in the van. The foreman sat in the back with Vickram as he had no idea how to drive as Sugni sat in the driver's seat as she was about the start the jeep, Vickram's phone started ringing.
Sugni was about to ignore it but some instinct told her to check. Seeing that it was from home, she pressed the answer button, before she could say anything however Maa Thakur's frantic voice came over the phone:
"Vickram! Oh thank God, Vickram I have been calling you for hours...why didn't you answer. Listen be carefully she ...she sent some goons after you to cause an accident I heard her on the phone, son be careful please."
Sugni remembers Vickram switched off his phone when they were at the haveli and must have turned it back on as they go to the field.
"Maa Thakur...!" Sugni said.
"You!...Wh..where is Vickram?" She asked.
"He had an accident...I am taking him to the hospital now..."
"What where is he I want to talk to him!!! Is he alright?" She asked frantically.
"I don't know...he is unconscious...Maa Thakur ...I have to get him to the hospital...you can meet us there please?"
"Ok Ok I am coming." She hung up. Sugni started the jeep and pulled off.
"Ok It seems that when he he tried jumping out of the way the car hit the jeep and it him , and he fell in the ditch on a stone." Explained the foreman to Maa Thakur as they waited for the doctor to come out and tell them something about Vickrams' condition. She got there mare minutes after Sugni who was standing in a corner trying to stay out of Maa Thakurs way, but she could not leave. She had to know that he was alright.
For now MT seemed to be ignoring her, asking the foreman what happened. Sugni just stood in a corner and prayed. Thank fully she was not accompanied by Reva or Neeranjan. Sugni tried not to think of the fact that this was not some random accident but was deliberately caused by Reva. How dare she !!!
The doctor entered the waiting room. "Doctor , how is my son?" Maa Thakur asked.
"He suffered a concussion when his head hit the stone, and a few bruises and scrapes. But other than that he should be ok. He is awake and anxious to go home, but it is advisable he stay here overnight so we can keep an eye on him. " the Dr. said.
"Can I see him?"
"Of course ...um where is Sugni?" The Doctor asked.
"Here" Sugni said coming closer to join them. "he was asking for you worried, it is important he suffer no further mental stress at this point, would you come with me."
"Yes" She said.
Both women followed the doctor into the room , where Vickram was. Sugni went over to his bed, looking at him, his head was bandaged and blood free he had the beginnings of a five o'clock shadow and he looked pale.
Caressing his face she looked at him sadly. "How are you?"
"I am good, are you alright?"
"I am fine. See nothing happened to me." She smiled
"I want to get out of here but they won't let me..." he said. Holding her hand as he leaned back and closed his eyes.
"Shh you need to stay here, and do as they tell you." She said
"You stay?" he asked...
"I will, but I go get you some fresh clothes and be back..." belatedly remembering Maa Thakur in the room, Sugni said.
"Maa Thakur is here worried, I'll just go home and come back soon ok..." she said letting go of his hand.
She moved to leave as she looked at Maa Thakur who was looking at her harshly. "Maa ji you will stay with him until I return with Rattu... I need to get some clothes for him..." Stonily she nodded.
Sugni left in the jeep, having Rattu following behind to bring her back. The house was quite when she got there. Most likely they were both in their room, Sugni avoided even thinking about it all concentrated on was the matter at hand and that is getting what she came for. After packing the necessities and taking a quick bath herself she came back downstairs in twenty minutes, ten minutes after she was walking back into the hospital.
As she approach the door, she saw that Maa Thakur was still at his side but he looked to be asleep. Walking into the room quietly she went to the place the small bag. Maa Thakur made a move to get up.
"It's ok...I'll leave you and go outside." She knew Maa Thakur was uncomfortable with her here.
"No...i-its' ok...he was mumbling your name... It makes no sense I stay here...I am sure Reva will want to hear what happened. I ll go home any change let me know ok." She said.
She nodded.
As Maa Thakur left Sugni tucked a sheet over Vickram as she sat holding his hand.
"Sugni..." he said squeezing her hand
"Shh I am right here go to sleep" She said caressing his face gently.
The door opened and Maa Thakur walked back in. Sugni Stood up.
"No stay...I forgot my bag." She said as she walked up to the side of the bed and retrieved her purse. She began walking out when she stopped at the door and looked back. "Take care of him." She said as she left.
The next day Vickram was given the OK to return home, but he needed a lot of bed rest as he was still suffering from the concussion. The Doctor recommended some medicines and told him to return in about a week to check his progress but until then he needed to rest or it could get worse.
Reva made no appearance in this time although when Maa Thakur told her he had an accident she cried uncontrollably saying how in the world did this happen. She would have rushed to the hospital but Maa Thakur said that with Sugni there it would just make a scene and she did not want that. The real reason was she did not want her anywhere near Vickram.
Sugni settled Vickram in his room and all of her time was spent at his bedside , taking care of him.
Two days after Vickram returned Reva paced her room , she was disappointed at the fools spoiled all her plans and all he suffered was a serious concussion. And now Sugni was not leaving his side. Damn why was all her plans going awry all of a sudden, she wondered . Even Neeranjan left her lone to go look for some wh**e she supposed.
Nooo Nooo she did not come this far to fail now... "Think Think...Molly think..." She said resorting to her real name in the privacy of her room. She remembered how she came to be here over a year ago.
She was working the red-light district in the city of Mumbai, looking for a way out when Neeranjan visited the place she worked for. He saw her and had the most strangest reaction she ever saw, calling her a ghost. Everyone thought he was mad. But he returned the next day specially requesting her.
She remembered he inspected her like she was some kind of specimen...then he told her he had a proposition for her , if he helped her out she could be richer than she ever thought. All she had to do was impersonate his dead sister.
It sounded too good to be true... but it was much better than where she was at now. So she agreed...it took months of training to be like Reva, to learn to talk, walk and especially the madness part but she did. Then the day came when he brought her in front of the family.
The plan was supposed to be simple all she had to do was pretend to be the mad wife for a while and soon they would make sure Vickram had an accident and she would be the widow, splitting everything between then 50/50. Just the thought off all that money had her going crazy , these people were filthy rich, she had hit the jack pot...so what if the man had to die...it meant nothing to her. She came from a place where prostitutes were both cheap and disposable ... where girls disappeared without a trace and no one cared enough to miss them. She was in a few tight spots herself. So she figured hey if one dude gotta die for her to live it up...why not.
It was by some miracle that Neeranjan managed to find Dr. Suman who was not above giving false diagnosis if the price was right. In the year she had been in the house, they tried a few times getting Vickram into an accident, but luck was on his side it seemed.
Then Dr. Suman came up with the brilliant plan to slowly poison him and it was working well to, when suddenly, he fell in love with that skank ! And wanted a divorce. No no ... that won't do. Her eyes fell on the bottle of pills the good doctor gave them it was more than enough to finish the job, all she had to do was somehow get it into his food. But how?
Coming out of her room Reva/Molly made her way to Vickram s room. Through the open door she saw Sugni sitting at his bed side and wondered if she would ever leave him. Sighing she made her way to the kitchen to find Champa preparing what looked like a small pot of soup on the stove.
"Who is that for?" She asked.
"Thakur Mallick" Champa answered. "He needs light food."
"Ok..." she said smiling to herself. Perfect. "Champa when you are done here , would you go into the store room and get me some potatoes...I am feeling for some fries."
"Yes Ma'am" Champa said.
Reva took her water bottle and left the kitchen but she stayed close monitoring Champa's movements. As soon as she saw Champa leaving for the store room, she took a quick glance k upstairs seeing no movement, knowing she had only about a minute she quickly opened the steaming pot of soup and dumped in a handful of the pills stirring quickly , watching as it dissolved in the heat. Quickly she walked out the kitchen and back upstairs before Champa could return.
Sugni was sitting at Vickram's bedside. The medication the doctors gave him to rest had him sleeping strongly, she would sit until he awoke. She knew it was probably crazy, but she felt she did not want him out of her sight. Looking at the clock she saw that he would probably be waking up soon and she was sure he would be hungry. She left Champa to look after the soup she had on the stove and asked her to bring it up when it was done.
Getting up she went to retrieve some fresh clothes for him when she heard voices in the hall way.
"It's ok Ma'am I'll manage" Champa said.
"Nonsense give the tray to me...you can go see about the potatoes ..go on...I can serve my Husband.!"
Wondering what was going on, Sugni looked as the door opened and Reva walked in holding the tray with the food. Walking into the room with a sense of authority, she placed the tray on the bedside table completely ignoring Sugni's presence in the room.
"Sahib...Sahib???" She said shaking him as he began to stir.
"What are you doing here?" Sugni asked...
"What dose it look like I am doing...my duty as a wife...no two bit tramp is going to tell me I can't come in here. In fact why don't you leave ...NOW" Reva said looking at her.
"Excuse me?" Sugni said looking at her.
"Ohh what you think I would just sit back and watch you fawn over my husband and say nothing...Oh you had your fun but it is over...Now leave!" She said again, as she sat at his side pretending to straighten the sheets.
Sugni looked at her stunned ...where was this sudden concern coming from. For the past two days she was neither seen or heard from . From the corner of her eye she saw a movement in the corridor. She looked to see Maa Thakur making some sort of gesture she could not understand.
Coming into the room Maa Thakur looked at them.
"What's all this noise?" She asked ... "Reva what is this?..."
"Nothing Maaji ... I am just asserting my rights !...she has no right to be in here." She said .
"Reva Vickram wil be upset and that is not good for him...please not now..." Maa Thakur said.
"Then ask her to leave..." Reva said not budging from the chair.
Maa Thakur walked over to Sugni and took her elbow she started half shoving half walking her out.
"Listen girl I don't want a scene ...leave.." As they approached the door very softly Maa thakur whispered to her..."that soup is poisoned...please..." She shook her head as she loosened her grip on Sugni's arm. Sugni looked at MT who was looking at her with a pleading expression on her face . She realized this was just an act.
Pulling her hand away Sugni said in a loud voice..."NO!!!!" Moving over to the bed she grabbed Reva and pulled her off the chair with so much force the chair overturned.
"You get out!" She said pointing her finger at her.
"how dare you!" Reva said
"How dare you...come in here and pretend to be some kind of caring wife when the you are the reason he is in this state in the first place!" she cut her off, angrily.
"What?"
Realizing that she might have said to much Sugni closed her eyes trying to get a grip on her anger.
"Yes...We all know your marriage is over, he wants a divorce but no... you can't give him that. You claim to love him and be his wife... Very well where were you when he was brought into the hospital, all you do is push him away ...listen woman... you can stop with your fake tears , fake concern and fake duty as a wife cause you are none...If you were I would not be here." Reva stood looking at her in shock.
"He wants nothing to do with you... not when he is awake and definitely not now...and I don't want you anywhere near him you hear me????" She said as she led her t the door, "Get out!"
"You can't"
"Yes I can...you know why because I love him...and I am not going to sit around here and watch you put him under any more stress because of some power trip... Get out!." She said again this time shoving her out of the threshold and shutting the door in her face and locking it.
"Thank you!" Maa Thakur said.
"Thank you!...for telling me."
Turning away from the door they both turned to see Vickram awake and looking at them.


Edited by Vinnie79 - 25 October 2013 at 10:31pm