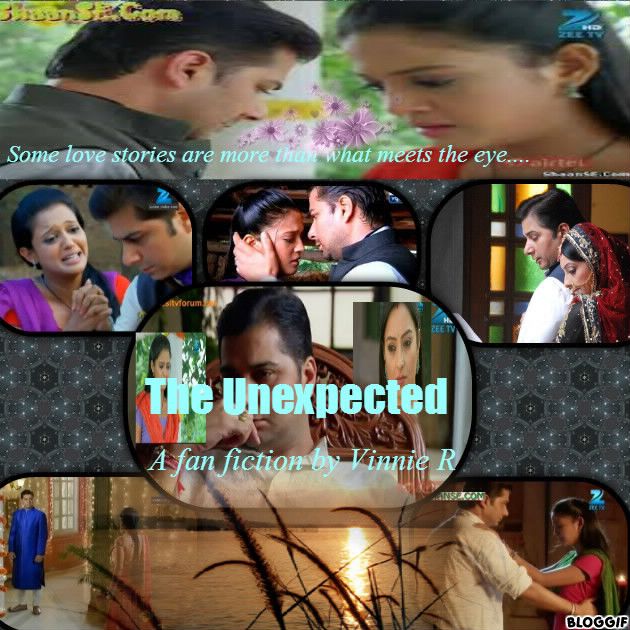 Chapter 24
Thakur Mallick,
How are you?. I am just writing this letter to let you know that I spoke to Champa, who told me that she was hired as my replacement. Thank you for doing that. I know she needs the job.
She also told me that you have not been keeping well. Thakur Mallick, please take of yourself. You have a lot of responsibilities I know,...and I would feel very bad if I am responsible for your state of health. You are a good man Thakur Mallick, and I don't want you to feel that because if what happened you have to give up. Please don't!
I am sorry things had to be this way. I am sorry for all the pain I may have unknowingly caused. But I am not sorry that I met you, or for or friendship or anything. You have always been some one I looked up to and respected and that has not changed. So please don't let the incident spoil it for you.
I arrived in Mumbai, At R.K.Ji office fine. Both him and his wife are very nice people and I am learning a lot form Mehima meemsaab. Every one is nice here. Thank you , for once again showing me a way out.
This is my last letter to you. I had to, because hearing you are unwell has left me uneasy. I'll be ok, and I would like to know you are doing ok to. If I can ask you one favor, I would ask that to see the old Thakur Saab, the one with a smile on his face no matter what is going on inside.. Maybe I have no right to ask that, but I will any way. And yes, remember no matter where I am or where you are just remember there is someone who will always care about you, no matter what.
Yours
Sugni.
Vickram folded the worn piece of paper he Champa handed him two weeks ago, after she got it . He must have read it a hundred times since then. Her concern over his health, even from far away was touching. He was happy to know she was doing well. He did speak to R.K. after so he knew she was there. He trusted them to take care of her.
Vickram closed his eyes and sighed. It had been a month since she left. A month in her new life. He was happy to know she was good, moving on. He though was stuck it seemed in this dead end cyle. Reva's reaction to his showing her the divorce papers was as expected she threw a fit and Dr. Suman had to take her into the hospital. She spent a day and returned home the next day. After she returned home she acted like nothing was wrong and was to his chagrin acting more affectionate towards him. Dr. suman told him she want to take Reva to the city to consult with another doctor on her condition, as she was also perplexed as to why Reva was not seeimg to understand her marriage was over.
Two weeks later Reva and Neeranjan left with Dr. Suman for the Dr. visit. Suman told him she would call If he was needed as this was just a consultation. He was fine with that he did not have the strength to deal with her erratic behavior any more.


At least it gave him a few days peace and quite. She returned a couple of days ago saying she wanted to explore the city a bit hence the delay. However she was still acting like nothing was a miss., all of a sudden being all attentive and carring towards him. He was sure it was another delay tactic, but Suman and the consultant said that Reva was just not wanting to face the reality of the situation and if he were to bring it up at the moment it was likely she would end up totally insane. So he was again waiting for them to tell him it was OK. He did warn the suman that this time he would not wait indefinitely and if she did not find a solution he would find another Dr. to help. She did ask for a little time saying that she would wait until the consutltant can come here and help her in treating reva , as he was out of the country for a few weeks if she could have that much time. After talking to Him, Vickram Agreed to wait until he was back. In the mean time he was told to not bring it up and behave normally towards her. he could not remember a time where he was "normal " with Reva.
"Vickram Beta..." His mother knocked on the door to his room.
"come in." he said slipping the letter under his pillow.
"It is after 8 A.m. and you are not up!.. are you feeling better?.I am telling you , I think you should see the doctor.!" . She said. She was worried about him. Apart from his disheveled state he seemed to have adopted, he hardly ate, he was pale, and he seemed to sleep a lot. The Vickram she knew was always on the go. He loved going out and seeing about the lands. Now if he went he hardly stayed the day and would come back home only to come up to his room.
She thought after she told him she accepted his decision to get the divorce he would be happier. But it seemed to her he was getting worse.
"I am fine maa...just tired is all." He said. He did feel a lot tired , he did not know why...maybe he was coming down with the flu. But really Vickram knew there was not a doctor on earth who could cure what ailed him.
"come down for breakfast beta, and ...and I have a surprise for you!" She said.
"What?" he asked, " surprise? Maa what?"
"Well even I was surprised...but I...Oh forget it...come down and see for yourself ...hurry up we are waiting on you !" She said looking at him.
Sighing Vickram got up making his way to get ready for the day. Fifteen minutes later he made his way downstairs to the dining table where his mother , Neeranjan, and Reva were already seated. Vicram took his seat at the head of the table.
"morning jeejaji!" Neeranjan greeted.
"morning." Vickram mumbled. Not paying attention to any one .
"Sahib tea!" Reva said placing a cup in front of him.
"Thanks." He said taking the tea and having a sip.
"Vickram. Mr. Sparks called he is supposed to meet you at the fields he said, I told him you were unwell and said you would meet him here instead if he won't mind." His mother said.
"Ohh I forgot about that." Vickram said. "Yeah sure, what time?"
"He said he should be here by mid morning.. I instructed Rattu to make sure he gets here." She told him.
"I am sorry maa, it totally slipped my mind." He said. It was unlike him. He was not one to neglect his responsibilities. He was starting to really worry her now.
"Maa ji.I think Sahib is to overworked...maybe Neeranjan can help him." Reva said.
"yes Geejaji...I mean..." he stoped as he saw Vickram shaking his head.
"It's ok Neeranjan. I can handle it. I've just been a little off I'll be fine.!" Vickram said.
Before any of them could respond Champa came out and began bringing the breakfast to the table.
"Where is um..." Maa sahib asked.
"Right here maaji" Said a voice that has been haunting Vickram for over a month now. Vickram watched in disbelief as she moved to stand next to him. Slowly surreal he looked up into the most beautiful face he ever saw and wondered if he was in some strange dream. This could not be , she in Mumbai leading a new life , yet here she was. Yes this had to be a dream.
The spoon she was holding slipped out of her hands and onto the table knocking over his tea cup, confirming that he was indeed awake and not dreaming.
"You stupid fool!" Reva exclaimed!
"I-I am sorry ma'am..." Sugni said hurriedly taking a napkin and mopping up the liquid.
"Sugni..." Vickram said looking at her. "What are you doing here?"
"She came this morning!" Maa Thakur answered the question. Her Aunt got better and she decided to come back. She even helped champa make breakfast!" Maa Thakur said.
"I don't understand." Vickram said still looking at her.
"What's there to understand? You told her she could come back when she was ready. Did'nt you say that?" She asked looking at Vickram perplexed. She thought he would be happy about Sugni coming back since he was always so protective of her. And she was a hard worker , Champa was doing a good job ...but some how Sugni was more efficient. And Maa Thakur realized she did miss her around here. Sugni was one of those who took the initiative with out waitng for instructions, unlike others. And within a short time Maa Thakur was confident that she can handle the work with no supervision.
With Champa she always felt she had to be there over seeing things with her. although when she did her work well. It just was not the same. And sugni had a sort of sunny personality you could not help but like her.
"y..yes..I did" He said.
"Excuse me!" Sugni said as she made her way back into the kitchen.
Thowing the soiled napkin in the bin she sat on the kitchen chair as she had to fight with everything she had not to break down and cry.
"Sugni"... Champa came in the kitchen.
"Champa what...happened to him?" She asked tearfully. She was still in shocking disbelief over what she just saw. She never expected in her wildest imagination that she would see him in such a sate!
"Sugni...pull yourself together ...if they come in here and see you like this they will wonder." Champa said looking at the door way anxiously. Grabbing the last dish she went out side to return a few moments later, Sugni was still in the same spot.
Champa touched her friend on the shoulder.
"Sugni, remember why you are here?" she said
Sugni nodded.
"But I don't even know if..."She said looking at the door way.
"you have to be strong here Sugni, if you breakdown, and he is breaking down then everything is just lost. Ok. He'll be OK. You're here now.!" She said.
"I am not sure I'll help"
"I am sure you will!" Champa said with confidence. She was right Sugni thought she would serve no purpose if she broke down over the situation. There was a reason and a purpose she had by returning and she had to remember that.!
Taking a deep breath Sugni got up and began helping tidy up the kitchen. Waiting for the right opportunity.
After breakfast Maa Takur came into the Kitchen, "Sugni..." She said
"yes Maaji"
"Here beta," She said handing Sugni a key. "The guest house. It's just like you left it."
"thank you!" Sugni said accepting the key.
"It's ok. Listen Vickram has an important meeting they will be staying for lunch...and Reva has a Dr. appointment. Will you see that all the food is prepared properly ."
"Yes Maaji."
"I am going to get some rest. You know I missed your beet juice. It really helped me feel better."
"I'll make some don't worry!" she said with a smile.
Sugni started getting Lunch ready and was busy in the kitchen she did not get to see much of Vickram, Mr. Sparks arrived shortly after breakfast and he and Vickram were in his study.
It was lunch time before Vickram emerged form his Study with his guest. As anxios as he was to speak to Sugni he did not get a chance due to his talks with Mr. Sparks . a leading architect to discuss his plans on his other phase in his project the factory. Mr. Sparks was a bit surprised by Vickrams approach to his business, and he could not help but mention it.
"You really want endevour on running this mill on manual labour? ...I mean you will loose money that way. ...the other way you can keep up with the market and make better profits.!" He Said.
Vickram nodded. "I know. But you see if I do that I benefit my self. The people around here need an opportunity like this to better themselves and I am trying to provide that. I am not saying that we won't have state of the art machinery and equipments of course we will...but a bare minimum. "
"That admirable...but Mr. Singh human labor is not always reliable. Especially in this fast paced world we live in. Unfortunately some people don't appreciate it." he said. Vickram knew that very well ...when he wanted people for the field work.
"It's different here...these people are thirsting for a way out. Mr. Sparks...sometimes big profits is not all that matters. " He said. "giving back to the place you were born in means a lot!"
"That is true" Mr. Sparks conceded. It was not often he came across someone like Vickram Singh. His respect for the business man grew in the short meeting and he was eagar to work with him in his project.
As Vickram sat down to have lunch, Sugni came out to serve them. Again Vickram was wondering why was she here. She served them quicly and quietly befor moving back into the kitchen. He despritely wanted to talk to her ...but he knew he had to wait.
Finally after lunch was served and the kitchen put to order Sugni ventured out into the Guest house. Part of her was avoiding coming in here and putting her bag, but she could no longer put it off. Walking in she was bombarded with the memories of that night. All that happened. Not that she thought she would ever forget...but being back in here everything came back with much clarity. The way he sat on the chair with his heart broken face. Telling her about how he felt. The kiss...the touch. Sugni Shook her head. As she walked into the bedroom. It was put away and the bed made. But she remembered the rainy night. Sugni closed her eyes and sighed wondering if she did the right thing by coming back here. It's not that she had a choice really She knew that if she stayed there and not do anything she could never live with herself.
She just did not think that seeing him again and being back here would have this effect on her. Remembering what she saw this morning, and the state he was in strengthen her resolve that she did indeed make the right choice. She took a deep breath and set out unpacking her bags.
The knock on her front door came. It was night time . nine o'clock. Every one else was either in bed or in there rooms, the kitchen was closed , and there was only one person who would come here at this hour.
Opening the door Sugni stepped aside to let him him. She closed the door and slowly turned around . For the first time today they were alone and face to face.
"You're really here?" he whispered.
She nodded. He walked up to her . Very slowly raised his hand to caress her face. Almost as though he thought she would disappear.
"I'm not dreaming?" He said
She shook her head. Before she could say anything he enveloped her in a bear hug.
"Oh thank God...I missed you so much!" He breathed. Sugni stood there shocked by this reaction.
"T-thakur malick?" She said as she tried to step back , but he would not let her go.
"Shhh...just please...Shhh..." He said "You're really here" ! He said he voice craking under all the emotion running through it. "I missed you.." he repeated.
Unable to help herself Sugni Returned his embraced. "I missed you to." She said. They stood that way for a long time , just holding each other not saying anything. Until minutes or hours later . Vickram pulled back to look at her. Caressing her cheeks again wiping away the silient tears that were in her face, he smiled.
"How about a cup of your tea..." he smiled.
"Ok" she said. As she went into the small kitchen to make it.
Sh returned a with two cups , handing him one as she took a seat next to him. Reaching over her took her hand, refusing to let it go, not that she resisted it. It all happened so naturally that it was hard to believe these two had so much between them. Yet they did.
"You look amazing!" he said looking at her. Taking in her change of attire. She actually blushed. But then she looked at him and got serious.
"And you?" She shook her head sadly as she touched his stubbled cheeks. "What's this?" He shrugged.
"No...this is not right. " She said. "you must take care of yourself" she said.
"You're here now na...I will." He said.
"Thakur Mallick!" She shook her head.
"Forget it...tell me...I am glad you are here but...what made you come back?" he asked .
Suddenly Sugni remembered what made her make the decision to return to Mahawri . She came here to tell him , but she did not know how, as it was still unbelievable to her. And if she was wrong she was sure she would burn in hell, but if she was a chance that it was true she could not live with her self if she stood by and let it happen. She remembered the kitchen incident this morning, resolving that she was doing the right thing.
She looked at him, into his eyes. There was a glimmer of that light in them she had seen since that night. The fact was she loved him, and whatever she was about to do it was for that sake of that love. Whether they were together or not was irrelevant at the moment. What mattered was that she did all that was in her power to protect the one most precious to her.
Taking both his hands in hers she looked at him. "I had to come back...I had to warn you."
"warn me?" he asked. Perplexed by the look on her face.
"yes...Thakur Mallick" She said ...Aware that what she was about to say could cause a lot of trouble.
"What is it Sugni?" He asked when she seemed like she was about to say something but did'nt.
"You're in...I mean they ...Oh gosh...Thakur Mallick they want to k..kill you" She stammered Almost choking on the words.
"What?" Vickram asked , even more confused by her words "Who?"
"R-Reva...and her brother..."


Edited by Vinnie79 - 11 September 2013 at 6:04pm