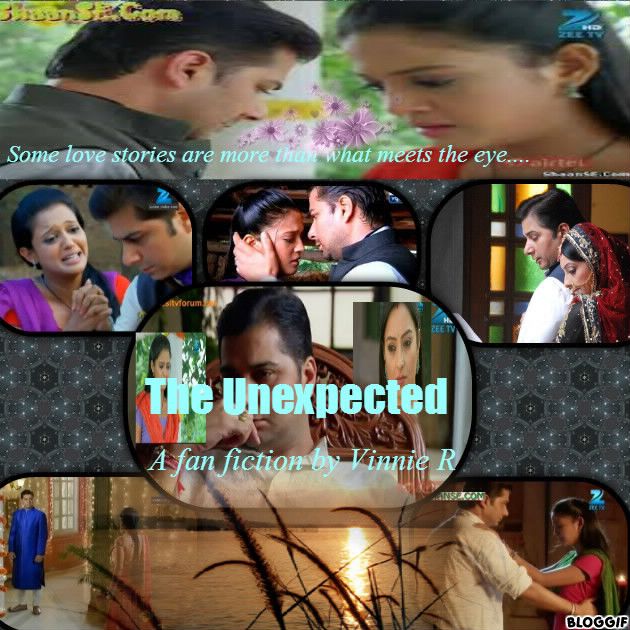 Chapter 2
"Divorce?" His mother, Godhavari, said as she looked at him.
"Yes Maa'I can't do this anymore"
"What you mean you can't do this anymore?" She asked looking at hi m as though he was 3 instead of 33 "Vickram'.I don't care what you think Divorce is not an option you hear me 'you have this families reputation to protect'I gave her father my word that you would marry her and take care of her..and Marriage my dear is a lifelong commitment!" She said
"Really mother?" He laughed bitterly'"Why don't you tell that to Uma's Husband'I think he missed the memo!" he said scathingly'His sister's husband abandoned her with child when he ran off with a bedni 5 years ago..he was never herd of sence..
"I am talking about my son! Not..that man!" She said
"Hold on one minute here!" Neeranjan said ..finally speaking up since Vickram told them his decision. He decided to make things easier on him self and break the news to all of them at once and save himself the trouble of having to repeat himself to them.
Reva was crying on her brothers shoulders. Somehow watching her cry was not affecting him as it should. He spent a lot of his life trying to decipher between her real and fake tears.
"You can't do this to her..you can't just throw her out'Vickram she loves you'"
"Neeranjan, who says I am throwing her out'.believe me I will take care of her she will want for nothing for the rest of her life'that I promise! But I can't do this anymore." He sighed. "Can you two give us a minute I want to speak to her please?" reluctantly His mother and Neeranjan left the study.
Reva was now sitting on the couch on the room , she was still crying. Taking a box of tissues he went to her and sat. Offering her one. She refused.
"I am sorry Reva'I know I am probably being unfair to you. But please understand, Reva something has changed, I have changed I am tired Reva'." He stopped when she looked at him with dry eyes, as she laughed'
"Ohhh I understand! You are tired, of taking care of the mad woman right'.you think I don't know'.! " She began shaking her head from side to side. "you want to keep me trapped here '.that is what you want'.but no'no'nooo''I am not going!!!!" She said still shaking her head 'She began rocking back and forth '
"Reva'.calm down ..shhh" He said as he saw the beginnings of a full blown tantrum. He put his hands on her arms trying to calm her. She shoved against him hard sending him reeling back, before he could sit up she got off the couch moving to the desk she took up a paper weight as she throw it towards him, hitting him at the side of his face, he dodged the next few missles she began flinging in his direction as he got up'
"You bas***d'.I hate you Vickram'.you will pay '" She said madly, reaching her side he held her arms restraining her.
"Neeranjan!" he called his brother in law'. Who came in after what seemed like forever. "Call the doctor!" He ordered as he took a screaming Reva to her room.
Vickram stood outside the bedroom in the hallway watching Nieeranjan pace the floor, his mother was standing at the corner , lost in her own thoughts. Vickram sighed .
"Satisfied now , you bas***d?" Neerajan said to Vickram , he was now standing in front of him with an angry look on his face. "you got what you wanted'she was getting better but you had to spoil it." he spat at Vickram. Vickram looked at him as he tried to remain clm.
"Look I am sorry '.I"'
"He is sorry.. oh save it'I am warning you if anything happens to my sister I will make you pay." He said .
"Hey!" Godavari said coming to stand close to neeranjan. "Look this is not the time for this'let the Doctor finish checking her. Neeranjan, beta go take a walk ok.!" She said . reluctantly he left them and went out. Vickram pinched the bridge of his nose as he let out a sigh. Both brother and sister can be drama queens at time'although he admitted maybe the way he made his declaration known was wrong.
"Vickram?" His mother said softly, she came to stand at his side. Godavari was a proud woman, she was a Thakur's wife and she knew what that entailed the good side and the bad. She was a stickler for reputation though and no matter what happened to her her familys good name meant the world. They were Thakurs..and in the Thakur clan divorce was not an option.
"Son, I know what you're going through. And believe me had I known about her condition before your wedding I would have refused, but Vickram the minute you started took that first round around the sacred fire, you made a promise to her to take care of her for life. You did it for so long'now suddenly."she sighed. "You know Vickram, I heard that if women who are ill like Reva were to have a child it can cure them." She said staring at him.
Vickram gave his mother ans incredulous look. 'What? Mother, please 'you have any idea what you are saying?" He shook his head. Sometimes his mother surprise him.
"Oh come on'at least give it a try 'maybe if you try spending more time with her, instead of running like you have been doing since she returned you wouldn't be so frustrated." She said looking at him.
"Oh God!" Vckram sighed'the last person one wants to have this type of conversation with is his mother.
"I mean before her accident you spent more time with her, you shared a room'now she is back and you two are living in separate rooms , you don't spend 5 minutes together. And she is much calmer than she was before the accident' Why is that Vickram?"
'It was different'I was different'.Mother look whatever happened I resigned myself with my marriage. And I tired to make make the best of it'you know that, and then the accident and she was gone'after months I began moving on, it was the end of an era for me. Then she comes back'and I should be happy about it'but when did she give me a chance to be?'two days after coming here she begins nagging to go back, if I am with her for more than ten minutes she starts acting up looking for an argument that makes no sence'so for peace of mind and in this house I leave her alone! I don't know if I can handle doing all this again!" He closed his eyes.
"Vickram it's not her fault what is happening to her, you know that. Whatever it was for that bond you two had befor the accident..that love'
"Love?, bond?'Oh come on mother'when in this marriage was there ever time for that to develop'Reva was nothing more than a responsibility handed to me. The only thing I have been doing since the beginning of this marriage was running after her, taking care of her. My day was good if she was good if she did not have an "episode' True I felt sorry for her, and I hated seeing her in pain I tried to keep her happy. Spend enough time with some one and you do develop an affection for them, and yes when she was lucid she was'nt that bad.. Since her return even that feeling is gone . 'Don't you think she would be better off if she was where she could get the proper care Mother? The world has change you know." He said hoping he was able to get through to her.
"Maybe so, but I have not'Vickram for me, for her give it a chance. Look son , Thakurs do not divorce their wives. It's not a part of a culture. " Vickram laughed sarcastically, he could feel his anger raising.
"No they don't divorce their wives'but have no problem flaunting the bedni's in their faces and ill treating them'you don't have to look far, your own daughter IS married to a gem of a Thakur'is that what you want me to do'Shall I go out and look for a Bedni??...Wow your stubbornness and false sense of honur astounds me! " he said.
"Vickram!" She said , his words stung as she stared at him that was no less than a slap. He cold feel the anger rolling out of her.
Godhavari looked at her son, Vickram was always her perfect son, he followed her foot steps and did everything with out complaint. Even when he saw what Reva was, he rallied and did what Vickram dose made the best of it. So all of a sudden his wanting to give up and brake tradition and his marriage was shocking to her. Deep down though she knew he was right, he never got any happiness from this marriage. But it was ingrained in her , her father said it, her husband said it, her mother obeyed it, and she did her best to pass it on'"the reputation of this families name , is more important that the happiness of the members of the family." If Vickram breaks that now by this divorce business, how would she face them'she also know he was as stubborn as her..and unfortunately she could not control him.
"Fine'do whatever you want, you will any way, but I am telling you you will drag this families name through the mud, and remember one thing, that girl needs on you Vickram good or bad'you made a promise to her, to be with her for life, and only a coward of a man abandons his sick wife! You understand me??" She turned and walked off, leaving him staring after her. Vickram closed his eyes as he let out a sigh, of course he would end up being the bad one here.!
The door opened , and the Doctor came out, Dr. Suman was her name a pyscologist."How is she?" He asked.
"I gave her a sedative she should be a sleep soon." She said.
"What happened?" he asked. " She was doing well , in fact this is the first attack she had in over a year!" He was almost sure she was getting better.
"Yes 'but getting shocking news , or where the brain is under stress, it can trigger these things, Mr. Singh you should know that." She said looking at him sternly. Another person on the Vickram is scum bandwagon he saw.
"She should be ok and back to normal soon, but I am warning you this is not good for her'.you need to be very careful with her." She told him.
"Yes doctor." He said.
"So what was it? that triggered this'all she kept saying was she won't go?" Suman asked. Vickram looked at her resigned to tell the events of the day.
"I just thought 'if I told them all together it would be easier."
"For who?" She asked. She looked at him with a slight pitiful smile.
"Look Mr. Singh, I know taking care of a spouse like Reva is difficult, and you did it for a long time, longer than most, so I understand what you are going through."
Vickram look at her, " I honestly think she will be better off if she had the proper care, and I am willing to arrange whatever she needs'but I can get a divorce on medical grounds?" He asked.
"Yes you can'I will testify to that'but I have one request." She said
"What is it."
'Right now , she is stressed and she attached to this place'and change can be difficult'I will try to councel her to agree'but if you do so now it can send her over the edge, and we have to be careful with her'give me a few months to prepare her'get her to agree'are you willing to do that?" She asked.
Vickram nodded. "Ok.."
After the Suman left Vickram went into the Reva's room she seemed asleep. Today was a hard day, but this was not going to be easy. He looked at her with a slight feeling of uneasiness, as his mother's words played in his head. It was not her fault of her condition is true, but was he being fair to both of them if he grew bitter towards her..
He turned to go out when she held his hand. Turning to look at her .
"Sahib" She said softly sitting up slightly, he sat at her side.
"Hey" 'She looked at him as her eyes filled with tears.
"I am sorry, I know , my head'bu'but please don't send me away'I'll try to be better." She said as she hugged him
"Shhh..don't think about it now'get some rest'hmm?" he said
"No Sahib'promise me 'promise you won't send me away'Please" She cried
"Reva..Reva shh..OK 'I won't send you'" He said "Relax I promise you'll be OK" He said as he closed his eyes.
""OK'Sahib?"
"Hmm?"
"I am sleepy." She said softly. He moved away making her lie down, as he covered her.
"Good night." He said taking off the bed side lap as he walked out her room into his, he footsteps and his heart both heavy'.
Reva waited a few minutes after Vickram left the room before throwing off the covers and sitting up . She let out a sigh of relief. She came this close to losing everything she worked hard for. Divorce? Oh no Vickram Singh that was not possible. She may not know much but she knew how to play her trump card, Poor Vickram was nothing if not soft hearted'and she figured out by now which buttons of his she could push' For now she brought her herself some time, and she could see she had no time to loose' once he got an idea in his head he would not give up. One day he would get what he wanted and befor that she had to do what she needed to do.
The ringing of her cell phone broke her out of her thoughts, looking at the caller Id she smiled.
"Hello dear'."
"Where is your husband I was sure he would spend the night at your bedside!" The voice laughed
Reva Shuddered at that thought. "Oh please don't give me night mares 'it'll be a cold day in hell before I let him touch me! I sent him to his room, not that he was dying to stay by my side.
"Good move'you are really are smart!"
"Well we have to move fast now'Plan A is failing."
"We have to move on to Plan B."
"Ok'but let things cool down a bit'we need him back to ignoring me for that to work."'
"Hmmm. Well good night!" the voice said. Reva disconnected the call, yes she needed him to put the divorce business on the back burner.
The plan was foolproof there is no way it would fail. She was sure. She was smiling as she fell asleep.


Edited by Vinnie79 - 09 July 2013 at 4:00pm