Originally posted by farah53
Originally posted by lazyleaves
Originally posted by farah53
Originally posted by Rasgulla_sp

Fari these past few days i am again under the bout of missing ipk. why is this happening to me?
You're talking about missing it??
Why do you think I am suddenly hungry for writing about them??! I was so used to watching them...& after it ended, I had to write SAY each day..& this is the longest I have been without any kind of ArShi..& it's killing me!
Fari, so write and fill up the void
Right now my schedule is too busy to manage that my own, Z..That's why I asked someone to partner with em, as I hate making readers wait for long.
Btw, some more for you...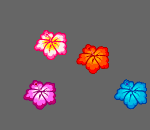 Agar tujhe koi nahi mile, toh mein hu