Originally posted by _Angie_
Hey Krystal! Congrats for being on the hot seat .
Great going. It is difficult to say which is hotter, the the grill or the grilled! KAL's unlimited foxy couldn't hold you for long as I see
Thanks a lot Angie. How are you doing?
[A] I am doing great Krystal!
A few simple ones from me-
1. Which city do you live in?--Kolkata
2. Name two of its attributes you like and two you dislike.-- Its callous, laid-back attitude and over-dose of politics in some of the Institutions. (Dislikes)
Its monumental heritage as the Cultural Capital of India and the general intellectualism and love for high-culture prevalent among its inhabitants. (Likes)
3. How many siblings do you have?-- None.
4. What sections do you visit on IF?--DM (currently), Sony and Colors. Used to visit the Bolly Section frequently till a month ago.
5. How many languages do you understand /speak?--Three. Bengali, English and Hindi.
6. You say you've had many catfights but did you ever beat up anyone in your life, so far ?-- In childhood, yes. I beat up whoever I got into a fight with in Junior School.
I expected as much ! I myself beat up a few in school
7. Name three members whom you would like to see on the hot seat and why?--
Mahi aka fair_n_luvly. She's generally shy but can be fun if forced to speak up more
.
And Gumrah, she's a made-for-MOTW kind of a person, I'm sure you know that.
Well, well, well ! Quite a few re- incarnations tumbling out ! First Shad as Gumrah and now Mahi as fair n luvly ! Looking fwd to a few more
.
@ Mahi ( in case you are following this thread) - Hi , long time no see ! I know you decided to leave DM long ago but surely you could show up in the MOTWs. Would be nice to have you on the hot seat.
8. Write a few lines on each of the following pictures using DM members or related discussions that we've had on DM.
Will get back soon , too sleepy to think of anything more at the moment. Woah, you sure churn out gems while sleepay!
Please do post more questions when you're sleepy again.
Its either that or stealing time at work
pic-1
Arwen (topic maker): Do you think it's necessary to have happy endings in movies?
Prometeus: Yeah sure, kyun nahe. Husband-wife got married, husband got a mistress, wife got divorce and fat alimony. Man got sex, woman got money. Happy ending in proper way.
Kyon bechari nayi navelli dulhan ko daraa rahe ho
pic2-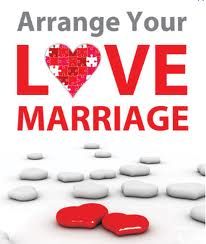 IHATEYOU: Do you prefer arranged marriage or love marriages?
Summer3: Love marriage generally increases expectations before marriage, also the risk of the boy being a fraud or a player is high. I'd say going for an arranged marriage is safer. Of course there are some scoundrels who commit fraud in arranged marriages as well.
*pastes Newspaper/Internet article about a Girl's family being duped by a conman who ran away with her dowry*
That would probably end with a wish to hang all those conmen
pic 3-
A debate was in full swing in DM about the most important lessons in life. Angie was the topic starter, and Mister K, Vintu and Ass were debating.
Mr. Ass: Life's lesson should be to make money and use it to build more public toilets in India. Bollywood stars should donate their extra money to the Toilet Building Fund instead of pouring it in shitty IPL.
I can picture OBJ putting forth such an argument
Vintage.Wine
:
Life is like a tree. After you marry and produce kids (fruits), Nature's need of you vanishes.
So remain single and happily break a few noses in a bar. That is the aim of my life. Vintu
No kidding there
K,Universe: Very good topic, Angie. Life, as I see it, is chaos compressed into a formulaic, condensed state. A very apt illustration of all you might expect to live for, and lose in the long-winded theater of Life, can be found in the Mahabharata. *Starts discussing the Kurukshetra Battle and consequently the Geeta *
I am already missing his posts on those topics
pic 4-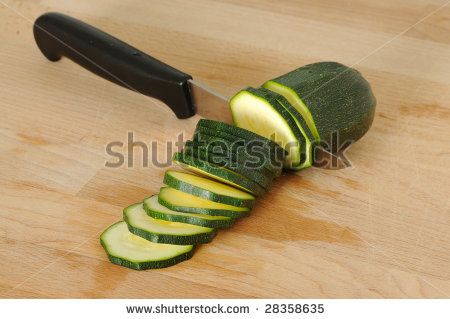 Mr Ass: Enough about Life, Political azz-holes and the Ramayan. Let's discuss food. Are you a veg or a non-veg? Non-vegetarians, would you want to convert to vegetarianism or vice-versa? Why or why not?
Depends on whether Namo is veg or a non veg
Rehanism: I would never want to convert to vegetarianism since scientifically speaking, eating meat is necessary for the requisite supply of protein in the human body. Life is constantly being destroyed by us---whether in the form of eating plants or inhaling through the nose which kills about a billion germs per day. Almost everybody consumes some form of non-veg through gelatin-coated medicines. Almost all of us wear leather shoes made from snake skin. If so, then what's the logic behind going vegetarian?

Yeah! Human rights should extend equally to the vegetarians and the non vegetarians
Prometeus: I'm a PETA member. People Eating Tasty Animals. Who wants to join?
Brilliant! He did actually post that.
pic 5-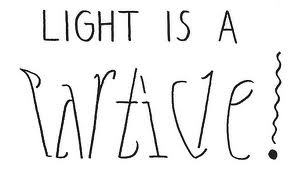 Some random discussions regarding physics taking place between Mister K and Freethinker on the Corpuscular theory of Light. In between, Baz butts in and says that he wants to go into the Light when he dies since only evil souls become ghosts according to Islam.
I d like to see Freethinker's expression should Baz manage to get the evil spirit to materialize as a proof
pic 6-
Freethinker's question to McNinja in his MOTW: Why do you always ask deep questions?
Spies are supposed to lie deep and talk in deep code-lingo, remember?
A good one that ! Zorrro reminds me of a baby Ninja
pic 7-
Freethinker:Do you believe in God?
Aya: God exists beyond all doubt. Scientists have shown how the burst of electrons and protons was within a definite scientific proportion that created the Universe. Remember the Intelligent Design theory?
Mr. Ass: Oh God! Not again. Yawwwn!
Heavens ! He wouldn't miss the Dollar God, would he ?
Vintage.Wine:
My childhood friend was
Godwin, I called him "God" for short. Once when I was out buying black grapes, he'd emptied out my wine cellar and run away. Since then, I've stopped believing in him. Vintu
On a serious note , Godwin would be Her and not Him