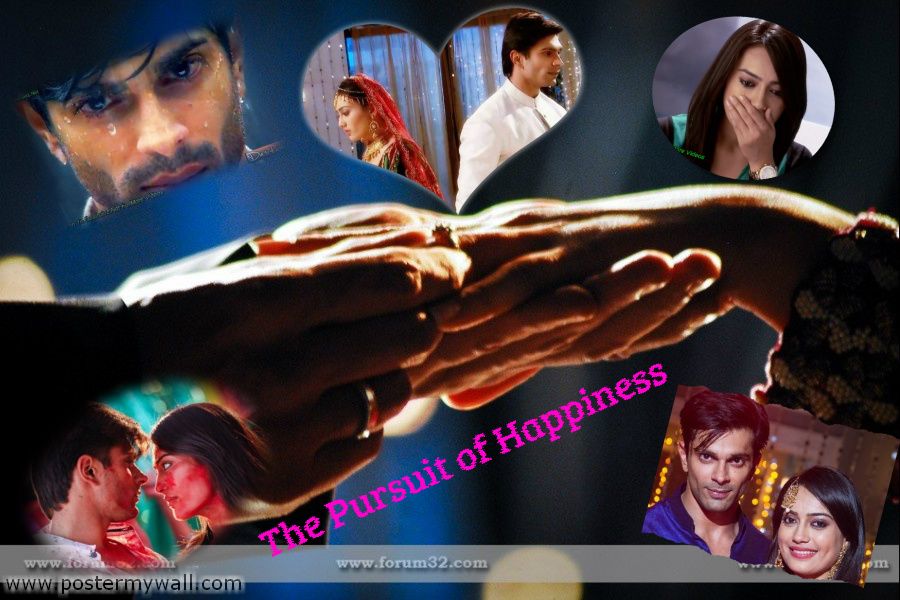 Part-2
Zoya sat there trying to regain a semblance of peace for her raging heart. Allah was her only companion now. She felt calm when she was in the dargah close to Allah. Her heart was beating wildly with pain, loss and sorrow. All her life she never complained about her fate. She knew that Allah had something better for her. She lost her ammi in a very young age but all the years later she got one in the form of her phuphi. She was denied a family but she saw her family in appi, jiju and Najma. She had never belonged in any place all her life but now when she thought she did everything was snatched away from her.
Mr. Khan. Thinking about him, the tears fell at a faster pace. For the first time in her life she had fallen in love. But fate had reminded her cruelly that she can never live with her loved ones. She was robbed of her one happy dream, the dream of getting Mr. Khan's love, belonging to him. Maybe what she saw in Mr. Khan's eyes were her imagination. The love, the care and all the other emotions that she had seen were wrong. Her heart constricted with the pain of lost love.
She slowly opened her eyes and gasped at the scene in front of her. Mr. Khan sat opposite her looking like a haggard man, tears spilling down his eyes rapidly. He thought her imagination was playing tricks on her but he looked so real.
Asad slowly opened his eyes at the sound of a gasp. He saw Zoya sitting there with a surprised look on her face staring at him as if he was her imagination. He saw her widen with realization and before he could react she got up and left the place in a hurry. He ran behind hoping to catch her before she could disappear again. He saw her going towards the cliff and followed her there. She stood near the railings and turned back to stare at him. He stepped closer and she moved aside to avoid him.
"What do you want Mr. Khan? Why did you come here?"
"Zoya I'm sorry. Please listen to me."
"Listen to you? Why should I even listen to you Mr. Khan?"
"Please let me explain.."
"Explain what Mr. Khan? How you left me standing at the altar? How you broke my heart into a million pieces? I was waiting for you to come for our nikah Mr. Khan. I was standing there with a thousand different dreams of our life together. What did you do? You went away with your Tannu. If you did not want to marry me why not just say so? I would have left you without any trouble. But you, who keeps talking about tameez, tehzeeb and how to value relationships left me without any explanation. Is this how you value your relationships Mr. Khan? If you did not want to marry me why give false promises that no one can come between us? I'm the one who is at a loss here Mr. Khan. I'm the one who suffered. So why should I even listen to you?"
Saying all this Zoya turned around to leave the place. Asad saw her going away from him. His heart tore at the words she had just said, the questions she had asked. He knew that she was right. He had no right to even ask her to listen to him. He fell on his knees with a sob; crying for his lost love, happiness.
Zoya took a few steps away and suddenly stopped at the sound of his sob. It tore her heart in to pieces hearing him cry. She slowly turned around to look at him and her heart wrenched at his condition. Her heart begged her to go to him, to console him, to tell him that no matter what she would always be there for him; with him. But her mind warned her against more heart break. She stood there fighting against her own self. Atlast her heart won and she slowly moved towards him.
She crouched down in front of him and slowly took his face in her hands. Asad looked up at the feel of her hands on his face. Looking into his eyes she slowly wiped away his tears only for them to overflow again. She pushed away from him and slowly started beating him in his chest, tears flowing down freely blocking her view of his face.
"Why Asad? Why did you have to leave me? Why did you break my heart? Do you any idea how hurt I am? Why?"
Hearing her shouting out her misery whilst beating him on the chest, he gently took her hands in his and hugged her to his chest with a promise of never letting go. He buried his face in her hair and kept repeating sorry while she sobbed away her pain in his chest.
"I'm sorry. I'm sorry..."
Last part left. I'll upload it as soon as possible. Any suggestions are welcome.