Katrina Kaif: I think Aishwarya and me are connected with each other. I remember Salman bought me 24 pairs of grey contact lenses. "He asked me to start wearing them on a regular basis to have Aishwarya Rai eyes. Not just that, he also told me to wear them in my films and during awards functions. I didn't dare to refuse. My movie Boom had just BOMBED. So I really needed Salman otherwise I might have been jobless and Ranbirless today. After I wore one pair of lenses to make him happy, he asked me to insert bubble gum in my mouth so that my face looked round and I resembled Sneha Ullal, the girl he wanted to date because he believed she resembled Aish.

She turned 41? That's a beautiful age. I'm 15 years younger though. I wish her a very nice birthday. Hopes she eats lots of cake and becomes fatter than she already is.

I'm already fighting youngsters...can't fight my seniors too.
Deepika Padukone: Aishwarya? She is very beautiful yaar. I clicked a selfie with her recently...pata nahin yeh langoor kabab mein haddi kyun ban gayi:
I like to wish my senior Aishwarya Rai Bachchan a very happy birthday. I hope that Ranbir changes his mind and comes back to me. I love to follow into Aishwarya's footsteps. Doing a few movies and getting married into a rich influential family. Thumbs down for Katrina
Only 41? Can I see her passport?
Alia Bhatt: 41???? I didn't know she is that old. 41? That's like ancient. You know? Like she was born in the medieval? I thought I was old, but now I feel much better.
What? You think she is going to celebrate turning 41? You think she is happy she turned 41? I didn't get an invitation so I think she won't celebrate. She will mourn. I can't think of anything worse than turning 41. Cheers for twenties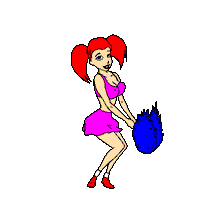 Sonam Kapoor: She made me apologise because I called her aunty. But how am I supposed to address a senior citizen of this country then? I said with so much respect Aunty. She is as old as all my real aunties. But she let her PR print rubbish articles about me. So I had to apologise. Now I just call her Aish, but whenever Jaya dadi is around I call her Miss Bachchan. I think Jaya dadi doesn't likes me calling her Aish. It's so confusing
I heard she is 41 now? And I still can't call her Aunty right? But please explain me WHY NOT? Because she is the most beautiful woman of this world? But who said that? And how can we decide that? Have you seen her older pictures? I swear she had cosmetic surgery. It's scary how much she changed.
Karishma Kapoor: I know what if feels like to hit 40. It rips your heart. I'm not even married anymore and have to take care of my children on my own. It does make me feel better that she is married to him. I know exactly what he looks like.
Trust me yaar he is very small down there. That's why I called off our engagement. I need a man who can make me happy. I'm still searching though. Happy Birthday Aishwarya. Some advice from me: If you want a bigger man get out of your marriage now. If you wait a few years and get a divorce you might not be aible to find yourself another better bigger man.
Rani Mukherji: No comment.
I'm happily married.
DEADLY JODI

Kamaal R Khan: I won't wish my friend Abhishek's wife untill she agrees to work opposite me in DeshDrohi 2. I know she is too old, but she won't be as expensive as other top heroines right?
HAPPY BIRTHDAY AISHWARYA!!!!