Wishes


Amritha…My Choco(cutevirika)
Hey my dear creamy...oh u've turned 18 na??????
Great yaar...Firstly mother tounge wishes from me
PIRANTHA NAAL VAZHTHUKAL
My dear creamy,a very very very HAPPY BIRTHDAY
I can't express my luv for u in words...
U r such a great friend i've ever got in my life...
U never make me feel lonely...
I'm sooo happy da...
U shud celebrate 100+ b'days like this...
May god give u all happiness in life and may be wid u always...
LUV U LOADZZZ...
(Nisha)Nisha_Virman
HAPPY BIRTHDAY DEAR
MAY ALL YOUR WISHES COME TRUE ON THIS AND LIVE A LONG LIFE...ENJOY THIS DAY WHOLE HEARTLY..GOD BLESS YOU
A BIRTHDAY IS A
TIME TO CELEBRATE
A TIME TO BE GRATEFUL
A TIME TO COOK AHEAD IN LIFE
MAY YOU ACHIEVE ALL
YOUR HIGHEST GOALS,
AND MAY YOUR FUTURE
BRING HAPPINESS
CONTENTMENT AND
THE BEST OF EVERYTHING
Millee
happy birthday cadbury...
i dont able to believe tht my sweet cadbury is an adult...
now u r officially allowed to read all the 18+ story...which i know u r reading before...but now u can officially read them...
18th birthday is very spl fr everyone ..nd i hope yeh tere liye ab tak ka best birthday ho...
u r a very nice person. ...nd. very spl for me as well...
so enjoy this day to the fullest...
have a blast!!!!!
may all ur drms come true nd u have a life filled with luv frnds nd ur all wishes come true...luv u cadbury
but never change urself...
nd awww my cadbury is going to be in cllg...best of luck...!!!!!!!!!
nd there is a poem for u my sweet cadbury...

Dance among the ribbons
of the birthday balloons.
Smile through the lit candles
and sing to the classic happy tune.
Eat the cake of wishes,
frosted with sweet dreams of parties to come.
Blindly swing at the flying unicorn,
sending treasures across the lawn.
Spin among the music and laughter
in your perfect party dress that's brand new.
And till next year my darling,
happy birthday to you

HAPPY 18th BIRTHDAY CADBURY!!!!!!!!
Maham(MAGGIE)
Happy Birthday Keertu
I love u so much yaar...it is so much fun to chat with u on the CC
You are one of the most Lively member of Ehmmbh Forum
And I also love ur Monkey Icons
On this day I wish for u that May all ur wishes come true and whatever u desire may u get that...
May god bless u with many more Birthdays...
Enjoy ur Day, Keep Rofling, Stay happy
Stay blessed
With love from
Maham
MEGHA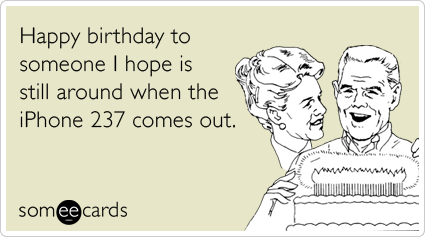 Edited by ARIANA_ - 26 June 2013 at 12:16pm