Originally posted by aquagal
Thank you for finally updating it.
Welcome back!! For your note let there be no doubt that I'm obviously interested in R&T and your other works.
Finally they have separated and it's a tough time for both of them. They both understand the need to let go off the portions of the past which hurts them and at the same time separation is also breaking them. It won't be easy but it will pass like tough times do.
For Arnav to not share with Anjali is going to be pretty hard but he can't because starting with the story will mean telling her the complete truth about Shyam. Although I want Anjali to see the true face of her husband. She isn't as fragile as everyone takes her to be. I'm sure she is a strong woman as playing both sister and mother to a boy is not easy and she has handled Arnav pretty well. Anjali surely has tough times ahead but she will sail through.
Sharing with family has to wait for sometime because they have first to address their own griefs, to take their time to accept what's happening and decide how they want their future to unfold.
Till then they'll have to be strong knowing they are in each others heart.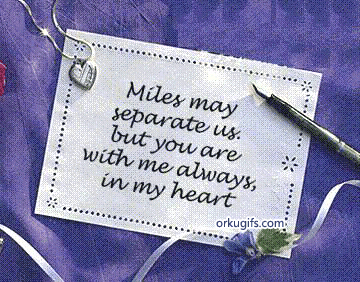 Thank You for the comment but more than that for your confidence in Anjali's ability to sail through - very few people see her as a strong character even though in the show, and in this story (or so I would like to believe) she has come across as a strong woman in many situations but yes, one cannot predict how she will react to such a situation but then again that is no reason to doubt her ability as a whole.
Love the quotes too and thank you for your interest in my work :)