Originally posted by kop93
Love funny post!
Draga Kopice
Thank you
I am happy that you like it and that it makes you
That is a good progress in our life considering BV, to be in the phase where we can look at everything with a smile, instead with a tears or anger. Samo sala sega i komika.
(just jokes, fun and comic)
We were so much in love with BV

, but than they broke our
s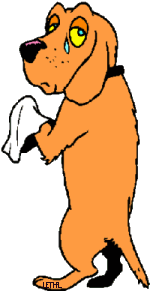 and now we realize that we are OK



Edited by loveansh - 26 June 2013 at 4:45pm