Show review: So far, so good
http://www.dnaindia.com/entertainment/1853274/report-show-review-so-far-so-good
Wednesday, Jun 26, 2013, 11:21 IST | Agency: DNA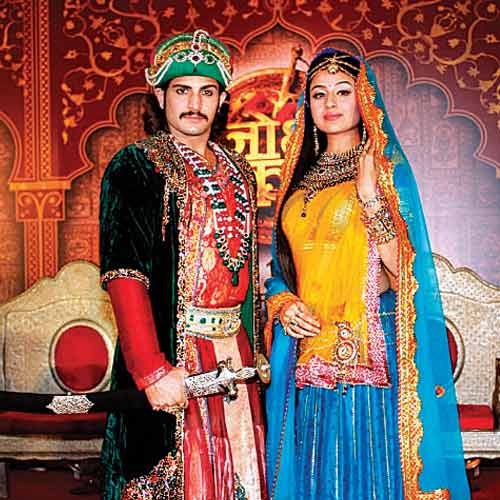 Jodha Akbar, Zee TV : Monday to Friday, 8 pm
It was with trepidation that one watched the much-hyped historical serial Jodha Akbar. After all, it not only had to live up to the expectations of being a passionate love story of a Mughal king and Hindu princess, it also had the hit film Jodhaa Akbar that had the most good looking pair Hrithik Roshan and Aishwarya Rai in the title roles to contend with. However, one week and five episodes later, looks like Ekta Kapoor's magnum opus has got what it takes.

Must mention the sequence in the opening episode which set the right tone for the love story. The light and shadow play shown between the souls of Akbar and Jodha in Akbar Ka Maqbara as they are reminiscing their romance was magical.
But yes, there are a few niggles too!

Casting: The makers have got it right for most part, especially Paridhi Sharma as Jodha. She may not be stunningly beautiful as we expect Jodha to be, but Paridhi has a great screen presence, is pretty and has the chutzpah and attitude of a self-righteous princess. Even her friends and maids are easy on the eye.

Natasha Sinha as her loving and protective mother Rani Menawati is perfect.

Naved Aslam as Bairam Khan who moulds Akbar to be cruel is good. However, Rajat Tokas as Akbar, is a little wanting in displaying his acting chops. His voice, for one, is too soft for a king and he is not convincing as the evil Jalaal.

Hopefully, when Jodha enters his life and romance blooms, things will change for better, literally and figuratively!

Sets: No doubt, the makers have tried hard to bring grandeur to the sets but it doesn't seem authentic. Also, some of the sets like the one which was supposed to showcase a huge mela was tacky.

Way forward: If the serial continues at a brisk pace, it will pan out well. However, it all depends on the chemistry between the two lead characters. If the two click, there's no stopping this saga of love, drawbacks notwithstanding.


Edited by harshdb - 26 June 2013 at 3:01am