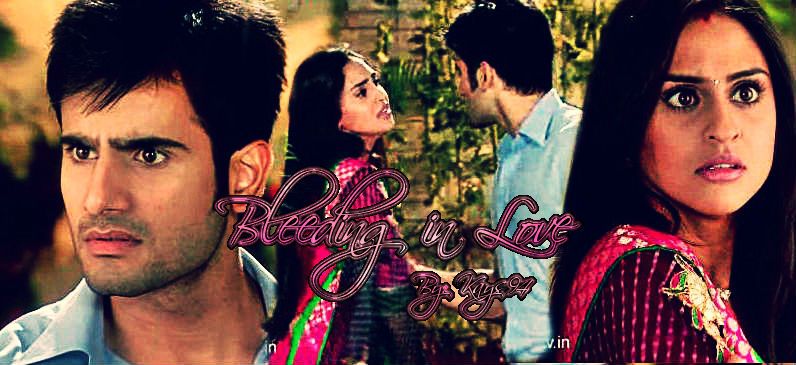 Chapter 25
Meera came inside the room and could feel the tension not only on the nurses face, but Viren's as well. His posture, eyes, face were all revealing of how he was being mentally tortured from the minute he saw Jeevika in this very room and witnessed her in the worst possible condition ever. Meera could also sense how disheartened the doctors and nurses were to see Jeevika, especially when she was bare. How could such animals exist still?
m - "Viren I think you should go home and get some rest. Tomorrow is going to be a long day with all the formalities we have to complete not only with the restraining order, but also the rape case"
The second Viren heard "the rape case" his eyes closed in pain. He refused to believe that she was raped. His first love died and now his second love who he got after years of loneliness was nothing less than a dead body.
m - "Viren she's sedated and she's not going to be awake till tomorrow now. The doctor is staying here tonight just to keep an eye on her so please just go and get some rest"
Viren got up from the chair and faced Meera painfully
v - "I need that man caught and behind bars" he said in a masculine tone.
Meera was grateful that moment that Jeevika and Riva had someone who loved them so passionately. There was finally a fatherly-figure for Riva and a soulmate for Jeevika.
m - "I promise Viren he's not going to get away with this. We will put him behind bars, okay?"
v - "I'll go sit with Riva. I don't want her to be alone"
m - "Viren she's asleep. You need the night off now so its better you go home and get some sleep. I'll meet you here tomorrow morning"
Viren looked at Jeevika and walked towards the bed and leaned over the bed to give her a kiss on her forehead. He slowly distanced himself and covered her securely in her blanket.
Meera and Viren walked out the room and towards the nurses station. Viren requested a nurse to be at Jeevika's side the whole time, and she gladly agreed so. She immediately went inside while Viren watched her from the glass door. She saw her checking her stats on the machine and making sure she was comfortable as she slept. She sat down on the chair next to her just watching Jeevika, knowing thats exactly what Viren wanted.
Viren walked to the other side of the sixth floor where Riva was admitted. He saw the room dark, and Riva asleep peacefully. Her medicines had made her so drowsy that she wasn't even able to note her mother not by her side.
Viren glanced at her one last time till he and Meera both left the hospital. While Meera headed off to the police station for further investigation, Viren headed back home. He decided to just walk it out, walk out his anger, and walk out his frustration that was building up today. Every breath that came out, also came immense hate for Nikhil. Viren wasn't the type to hate anyone or blame anyone knowing everyone had a story behind them, but something like that was unacceptable? His tears flowing down his face became hard eventually with the extreme cold weather, but Viren was too numb to feel anything on his body. As he entered his building, he walked the stairs till he reached outside his room.
Entering his apartment, he saw all of Jeevika and Riva's boxes scattered. He glanced over everything and went straight inside to the bathroom removing his shirt which was filled with Riva's tears first, Jeevika's, and then his. Standing under the shower with water flowing down his face tranquilized him which he had needed badly. Slowly he gained all the strength and power and came outside the bathroom changed into sweats and a sweatshirt. He tried to lay down, but couldn't stop thinking of Jeevika. When he stopped thinking of her for a second, he started worrying about Riva and her health. Nothing seemed to clear his mind. Sleep was the last thing he was worried about. He got up from his bed and went to the kitchen to make himself a cup of black coffee. He poured it into his tumbler and went side his room opening his closest. He took out the ring he had kept so safely with him all these years and sat down with it on his bed. His heart seemed to race faster as if something was bugging him. Sitting at home without two people who his life revolved around was harder than ever, but the fact that they were two both in awful states made him realize that he had to be at the hospital.
Putting on his shoes, and taking his coffee tumbler he headed outside his apartment and walked to the hospital again. It was almost 1 am, but for Viren time meant nothing right now. Walking through the doors of the hospital he headed up to the sixth floor and went to Riva's room. To his sudden surprise he saw a few people gathered around the bed making it hard for him to see Riva. He panicked and got as close as he could to make sure HIS daughter was alright.
Viren was surprised to see his sight. He saw Jeevika on the bed right next to Riva whose whole body was shifted onto her mother. Not only was Jeevika there, but a doctor and two other nurses. For the most part Riva's eyes were closed as she leaned onto her mother. Viren came closer to Jeevika and rubbed Riva's face. He moved her hair to the side looking directly at her face and then at Jeevika. He didn't realize she would be awake even.
v - "Is everything okay? Jeevika... ?"
dr. - "Riva was having a hard time breathing again. We put on the oxygen mask again. Don't worry we are monitoring her. I think she was a little scared when she woke up. I don't think she remembers much of yesterday. Let me know if you guys need anything, I'll be outside" she said smiling.
As soon as the room was clear, Viren helped Jeevika lay down more comfortably next to Riva. He didn't know if he should ask her if she was okay, but he knew that it wasn't.
v - "Jeevika why are you awake? And these clothes?" Why are you changed out of your hospital gown?"
Jeevika couldn't reply, in fact she didn't know what to say to him. She just looked at him for a second and then put her chin back on her daughter's head closing her eyes and trying so hard not to cry and shed tears. Viren got up and stood there tall and protective of his life. He rubbed the few tears that did appear and kissed the remaining away. He got in front of her and sat on the bed so he was directly across of Jeevika while she continued hugging and remaining attached to her daughter. Viren took her hand and got out the ring from her pocket. He found that finger, the one that lead directly to the heart. This was the finger that represented your soulmate, your life partner. Within seconds the ring was where it belonged, and both of them sat there shaking, feeling scared and nervous. This was not even close to a romantic or beautiful proposal, but it was one that symbolized true companionship. Viren proved once again he was in it for better or for worse, in sickness and in health.

Finished my finals and officially done for this semester!
Sorry for making you all wait, but here is an update FINALLY... Please unres comments if you decide to res, I WILL NOT update till there are no unres's! Also please be patient with me, my MacBook isn't working and it takes me longer to write the updates now. Do comment and like! Enjoy


Edited by Kays94 - 26 May 2014 at 4:17am