PLEASE DO NOT RESERVE!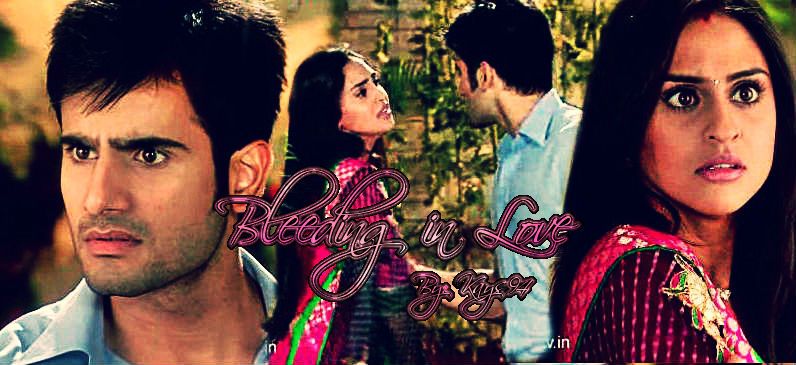 Chapter 24
j - "Nikhil where are we going? Nikhil please stop driving and drop me back home"
n - "Jeevika we need to talk and we're going to do it now"
j - "Nikhil I need to be home with my daughter. She's sick and she needs me. Nikhil stop driving"
n - "Don't make my life more difficult. You've already caused many problems in my life, and now I'm going to stop that" he said in a scary tone
Jeevika got scared more than ever now. What did he mean by putting a stop to all his problems? What was he going to do now to her, or maybe Riva?
Nikhil kept driving keeping his eyes straight on the road, while Jeevika couldn't stop staring at him. She knew that one day she would have to end up meeting him, but like this? With Nikhil literally kidnapping her? It hurt more than ever that she had wasted so much time and energy on building a relationship with someone who had not a small amount of sincerity. She looked at him, and then thought of Riva. She felt thankful that someway or the other she was able to escape away from Nikhil saving her daughters life.
Jeevika's phone started vibrating and continued for minutes. She knew that it was Viren calling her worried trying to figure out where she was. She also knew she couldn't pick up the phone in front on Nikhil. He hadn't changed one bit in years, and now even if she tried to get help he would manage to get his way somehow.
Within minutes Nikhil parked the car and quickly got out and to Jeevika's side. He opened her door and held her hand so tightly that Jeevika couldn't let go even if she tried very hard. The two of them entered some cheap motel and Nikhil dragged her to what seemed to be his room. He opened the door letting Jeevika go for a few seconds till he grabbed her forcefully again and pushed her inside the room and locked the door. Jeevika was scared more than ever. The way he was behaving created this uncomfortable feeling inside. She felt as if he was going to harm her in some way. The beast that she thought may have tamed, got only more evil. The only way to put him down was to show Nikhil nothing scared or affected her anymore, especially him.
j - "Nikhil why are we here? What do you want from me now?" she said feeling her heart beat faster than ever.
n - "You took twenty-five thousand dollars out of our account and you're asking me what I want?"
j - "Do you even know why? If you had a problem you could have contacted my lawyer, I don't want to deal with you" she screamed loudly and stormed towards the door.
As Jeevika tried unlocking the door, Nikhil came onto her stronger than ever. He pushed her against the wall so hard that for almost ten seconds Jeevika didn't even recall herself. His grip over her was so tight that she couldn't even move her hands. The only thing she could do was shed tears. The pain of his grip, and the emotional depth of her wound was making Jeevika weak. So weak that she wished to happily take a bullet and end her life at an instant rather than to bear standing the monster coming out.Her body was so numb now that she wasn't even being able to tell what Nikhil was doing. No matter how hard she resisted, he was only going to torment her more. She painfully closed her eyes feeling her world come to an end.
***********************************
Though the police sirens were on and there was so much chaos outside, Jeevika was too emotionally hurt to pay attention to anything. She was awake, and in her senses, but at the same time Nikhil had just killed the last bits of her. The door to the motel room she was in was broken in and the police saw Jeevika. With them entered Jeevika's lawyer, Meera. The police left the room to make a phone call while Meera came to Jeevika's rescue. She couldn't believe the sight in front of her right now. She saw Jeevika's clothes ripped to the side and a shock-ridden Jeevika unaware still to comprehend what had just happened to her. She grabbed whatever she could find in the room to dress Jeevika again, but took in all those bruises on her bare body. She took a blanket and wrapped Jeevika in it taking her outside where the police were waiting. The immediately made Jeevika sit inside their car and drove straight to the hospital turning their sirens on. Meera held Jeevika closely to her wanting to cry now. She was still not being able to comprehend the state Jeevika was in. As soon as they got to the hospital, the police and Meera both helped Jeevika out and there were doctors and a stretcher already waiting for Jeevika thanks to the police who had called them before leaving. They quickly took Jeevika inside and Meera followed. Instead of the normal emergency room, they took her to a private area knowing that Jeevika would need all the privacy at this moment. As soon as they were inside the doctor asked Meera to leave the room and wait outside till they finished examining her. Meera went to the other side of the hospital where she saw Viren. Viren was sitting next to Riva who, unaware to Jeevika, had to be hospitalized. He came outside the room seeing Meera, and that too alone.
m - "How is Riva?
v - "She's fine,but Meera where in the world is Jeevika? Were you able to reach her?" he said afraid.
m - "We were, but Viren"
v - "But what?"
Meera didn't know how to put into words the state Jeevika was in. Seeing Meera all confused and unable to express anything, Viren panicked more. He quickly glanced at Riva and saw her with her eyes shut, and knew she had fallen asleep. Viren took Meera more to the side and held her by the shoulders to get an answer out of her. Meera instead walked and Viren followed her. They were waiting outside a room now and Viren was more perplexed than before.
v - "Meera you have to tell me what is going on?"
m - "Jeevika is inside the room. We found her at a motel a little outside the city. When I entered the room, I saw her... Viren he raped her"
Viren took a step back finding it hard to digest what Meera was saying to him. All of a sudden he felt his body get cold and everything she was saying after was not making sense to him at all.
m -"By the time we were able to trace Jeevika's location he had already managed to escape. She's been hurt real badly Viren"
v - "He raped her? And he still managed to escape?" he said in dismay.
Just saying that word disgusted him to the core. Before Meera could even reply and tell him everything in detail, a doctor came out the room shutting the door behind.
dr - "She's still in a state of a shock, but we are going to sedate her so the next few hours can pass by smoothly. I'm going to go give the medical report to the police and hopefully they will be able to further investigate"
v - "How bad was it?" he said with a heavy heart.
dr - "Are you related to her? I mean we cannot disclose any information unless you have some sort of personal relationship with her"
m - "No you can tell him doctor. He's the closest thing she has"
dr - "The bruises on her body are quite dark. There are also a lot of marks all over her. Sadly we can tell that he tortured her for quite some time. But she's under good security and brilliant doctors. We can hopefully help her recover"
v - "Can I go meet her?"
dr - "Sure"
While the doctor walked away with Meera going to find the police, Viren was let inside by another doctor. He saw Jeevika sitting on the bed just looking straight ahead. Even though she was wearing a t-shirt, Viren was still able to see nail marks on her arms. He wanted to erase everything, but knew that damage was already done. He saw Jeevika's face, long and duller than ever. He just took her in his arms and let her place her head on his shoulder. She quickly wrapped her arms around him and cried hard. Jeevika cried so hard she wasn't even able to tell that there were tears flowing down from Viren's eyes too. They both just held onto each other letting Jeevika get all her frustration and grieve out. And Viren stood tall and hard as a stone accepting the situations life was throwing at them!

Hope you guys are still enjoying this story (even though its very emotional). I enjoy writing this story because it gets out a new perspective and its something I haven't tried much before. Anyways besides that, I know I promised updates on Fridays but bare with me because I have finals and essays due. So if I'm a little late, you now know why!!! Sorry to everyone whose been sending me PMS about updates... will get back on track soon after this month as I'll have more time
One request, please do not RESERVE a comment. Many people forget to unreserve (like on the last update of BIL) and it gets a little frustrating. Comment whenever you have time. Thanks


Edited by Kays94 - 01 May 2014 at 1:40am