Hi Jenny,
That was soulful!!
You know it reminded me of the following line from Heer Ranjha scene -
"Yaha na sahi, shayaad ek alag duniya hogi, jaha tum aur main kabhi alag nahi honge"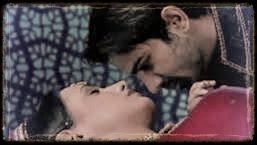 Of course, Khushi was waiting for him forever; she kept her promise in both the worlds, even when Arnav didn't keep his promise. Love is beyond all the worlds, its beyond life and death, its beyond physical presence. It's about culmination of two souls.
"As beautiful as Happiness", you are magical with words. That's one of the most beautiful lines.
Beautifully written OS, keep them coming, in between drooling over Mr. Foster and blushing at your teasers I do not mind these kind of pleasant surprises!!

Cheers
Geeta


Edited by Crazy4Sobti - 26 June 2013 at 9:18pm