and that day i knew
even if love means no air to breathe i shall be with her
take My last breath holding her close
Kissing her Whispering my last words , I Love You!!
i finally found and learnt what life really meant... all that i had was earned by my dad and i was proud .. where as here was a girl who fought all odds still keeping her identity and standing an equal to me making me crave to live every second with her... there is much more to life than we ever realize.. i realized in the process of drowning in luxury we often forget what life actualy is and realize it to be late... but i was lucky.. i had khushii... she gave me back not just what i had lost but much more than i could have ever had...
her granny and my family were eagerly waiting for us... after the million questions finally we told them what we wanted... both of us finished our education and you know what while everybody was in the world of mails khushi still kept sending me letters to harvard...her letters always started with LAAD GOVERNOR and ended with love jelebi.. my love was more famous than the harvard trophy in my COLLege...
i never used to open out and if today i have spoken so much its just coz of one reason: KHUSHI...
The long slender fingers clenching to the side of the skirt reached out switching off the players as tear drops reached her cheeks and ended on her lips... alka turned to hug her brother manav who was even more in tears with the tear stains clearly tracing patterns on his face... akshara and neetu joined the hug as the four shared a smile through their tears and suddenly they heard
Arshi: alka.. manav... neetuuu... akshha
they quickly wiped their tears as arshi entered calling out for them
arshi: kids!! come down breakfast is ready...
they nodded and just as she was about to leave she noticed their faces
arshi: whats wrong with the 4 of you today... i mean... some problem or what?? why are you??
manav jumped forward hugging his mom: mom mom mom.. nothing like that!! why do you alwyas think of problems
akshara jumped in: yes bua!!
neetu: right bua and she jumped in
arshi noticed alka still staring at the computer screen lost in her thoughts
arshi : what did you guys see
arshi was shocked as the video started with arnav sitting on his chair smirking with a coffee and starting the talk... he had never told even her in all these years...
arshi : bhaiii.. bhaiii
aarav: coming princess !! and he stood dumbfolded as arshi pointed the screen...
kate and yash too entered ( kate- aarav's wife) ( yash- arshi's hubby)
they stood with even more tears as they heard their father ( arnav father of arshi and aarav ) speak his story of his love with their mom.. never in all these years had this happened! they had pleaded them but they never told... atleast his mom had spilled the beans now and then but arnav never!!
aarav had tears and was holding on to kate for support: kate!! i thought ours was the best love story ever!!
arshi looked up from yash's embrace: they had so much than our eyes had met
as the kids stared at their parents state manav: ok ok.. lets break the silence... today when we meet the great ASR and KKGSR i am gonna question them more...
neetu jumped in: i shall ask how many rabba vey's they had
akshara smiled: do you think they could have counted...
the parents smiled as they left down while alka still stood quiet!!
aarav placed his hand on her shoulder : i can understand alka!! you are more close to him than all of us ( alka stays with arnav and khushi in their place cause her college)
alka hugged back her uncle with all her might!! i love them chachu!! they are just the best!!! hey na
aarav cupped his niece's face and smiled back nodding his head!!
after a breakfast and planning a huge questionnaire for their grandparents they set out to the hospital!
manav: grandpa is amazing.. how romantic even at this age
neetu: if not romantic you think they would have wont the couple dance trophy last time we partied in cosmos!!
akshara: and the way he kissed her in front of the crowd placing the crown on her head!!
arshi: and best part.. see even today papa stays only with mama.. does not give the place to anyone
aarav: right princess .. and papa is so much into love that he nakes jelebis better than mom
and yash and kate joined in: and mama says WHAT thE!! more than papa
voive: and we all say UNBELIEVABLE !!!
they turned as they saw anjali
BUA: aarav and arshi ran to her pulling her into a bear hug!!!
anjali smiled: so looks like ppl are talking about my chotey and bhabi
aarav: papa had told us his love tale ... but he told his grandchildren first bua!!
arshi nodded her face pouting her lips
anjali: how is khushi now??
aarav face dropped : sort of better bua.. but... you know naa
anjali nodded : and chotey???
arshi: papa is perfect bua... i mean its been sometime since maa was admitted here coz her respiratory problem!! and he also knows...
anjali to herself( chotey... plzz dont)
aarav: bua... whats wrong
anjali: nothing... shall we go inside...i just came from STATES and cant wait to see my bhabi and chotey...
all wanted to suprise arnav and khushi and opened the door together screaming: SUPPRISEEE
find arnav and khushi sleeping on the same bed!!
manav: harey wa!! what a romance!!
akshara: love should be this way...
anjali and aarav and arshi pushed through the kids and stood silent...
anjali took her steps slowly and with trembling hands shook arnav
anjali: choteyyy
the doctors came rushing in to find the old couple cuddling close with arnav head resting on khushi's shoulder
and as they turned to the monitor they saw a flat line of khushi's!!
the nurse found arnav cold with no signs of life...
the doctors looked at each other in dibelief
as the nurses slowly left the room the doc whispered in a low tone: i am sorry.. they are no more and walked out leaving the entire family shattered!!
&&&&&&&&&&&&&&&&&&&&&&& FLASH BACK&&&&&&&&&&&&&&&&&&&&&&&&&&&&&&
manav: grandpa temme na.. i wanna know ur love story!! we have asking for the past 15 yrs... plz plzzz
akshara and neetu: yes!!!
alka smiled hugging arnav: dont we have the right grandpa!!
arnav smiled and took out a CD from his coat!! this is for all of you!! you will find your answers.. just as the others left
alka: grandpa.. everything is fine na.. why CD and stuff
arnav hugged his dear fav : i gotta put some drama after living with your granny all these years
alka held his ;left hand tighter
arnav: huh... looks like you coprrighted my left hand and your garnnay my right
alka chuckled and kissed arnav: love you
arnav kissed her forehead: love you too...
arnav entered the room to see khushi smiling wide at him
khushi: someone is ( cough cough ) earllyyy... she cleared her throat
arnav smirked placing his bag in the side : i thought someone would be happyy
khushi smiled: how are the kids??
arnav: your kids or their kids
khushi chuckled: both!!
arnav: turning the house upside down!!
khushi chuckled as arnav sat by her holding her hand and lifted her hand dropping a kiss on it with his trembling old lips
khushi: you have become weak arnav
arnav smirked: says who
khushi hit him on his shoulder : it was never like our first kiss you know.. rain, woods , the perect time ever
arnav: shall i try a couple of times now to check if i can get it perfect again
khushi blushed
arnav: khushi!! seriously... alka is in love and you still blush!!
khushi: what the!!! that little devil never told me.. as usual grandpa and devil keeping secrets
arnav: haha!! may be this is why she din tell you!!!
khushi: you love her a bit more than the rest dont you arnav
arnav smiled: yes .. you know why
khushi completed : coz she is like me!!
arnav: so much that she thre a stone at my car and stopped me to tell me get her a chocolate
khushi smiled along with arnav: i dunno how my life would have been if not for you
arnav bent his head: and i would have never known life existed if i had not met you
khushi pouted her face: dialogues.. you did like that skinny elena.. i know
arnav: and you liked spiky rohan too
and together: oh shut up that was not love
and they smiled as arnav bent forward clashing his head with hers...
khushi cupped his face with her left hand as her right was connected to the drips and monitor
khushi: you will manage na without me
arnav: why am i gonna be without you
khushi : arnav.. huh.. you have no feelings to a dying wife!!
arnav leaned to her : what would you do if i am not there tomo
khushi closed his mouth with her hand : i would never want to see that...
arnav: so then why would i!!
khushi smiled with her eyes tearing up
arnav: i told you we are gonna be together forever khushi.. don you rem the day in the woods...
khushi smiled : so then carry me now ... you said u will do that forever too
arnav: haha.. my bones would break and you might have more monitors attached... i mean you can.. the left hand is free na
khushi pouted her face when suddenly she found the bed jerk and her eyes went wide
arnav slowly came closer to khushi lying next to her with his face breathing near her neck
khushi: aaarrrnnnaavvv... someone might come
arnav: none will wath hags romance!!
khushi chuckled and arnav held her hand entwining his fingers with hers
arnav: i cannot carry but i can still hold you close...
he slowly turned as khushi watched him with a smile: khushiii...and he showed her his hand...
she opened his fists and her eyes went wide with a smile
khushi with an all emotional tone : I LOVE YOU ARNAV
and arnav kissed her forehead : i love you khushiii ALWAYS!!!
and the lovers closed their eyes to retire for the night!!
&&&&&&&&&&&&&&&&&&&&&&& FLASH BACK ENDS%%%%%%%%%
aarav and arshi broke down in disbelief with kate and yash holding on to them...
anjali was rooted with a pale and a face with new reactions...
manav and akshara walked closer to their grand parents and they teared more when they arnav holding khushi's hand tight...
alka held arnav's left hand as a tear dropped had and to her suprise she found something pricking her hand.. she opened his fists and her eyes went wide
it was half of a crumpled dollar note...
anjali held her close as she silently wiped her tear smiled kissing arnav and khushi's forehead and placed the note in his pocket so that it would stay with him!!
the doctors after finishing formalities gave back the ornaments of khushi to arshi and finally
doc: this is the first time i have seen this... LOVE IS GREAT and that is reminded only by such people.. i am glad to have known your parents!!
arshi and aarav knew that they must be the proudest of all for having arnav and khushi as their mom and dad...
FEW DAYS PASSED
the RAIZADA house was flooded with decorations and the music was hitting the ears of the entire city!!
girls were dressed in all shades and running around with the guys wondering who to select and who to reject!!
Mrs.Anjali rahul took out the box from her bag!!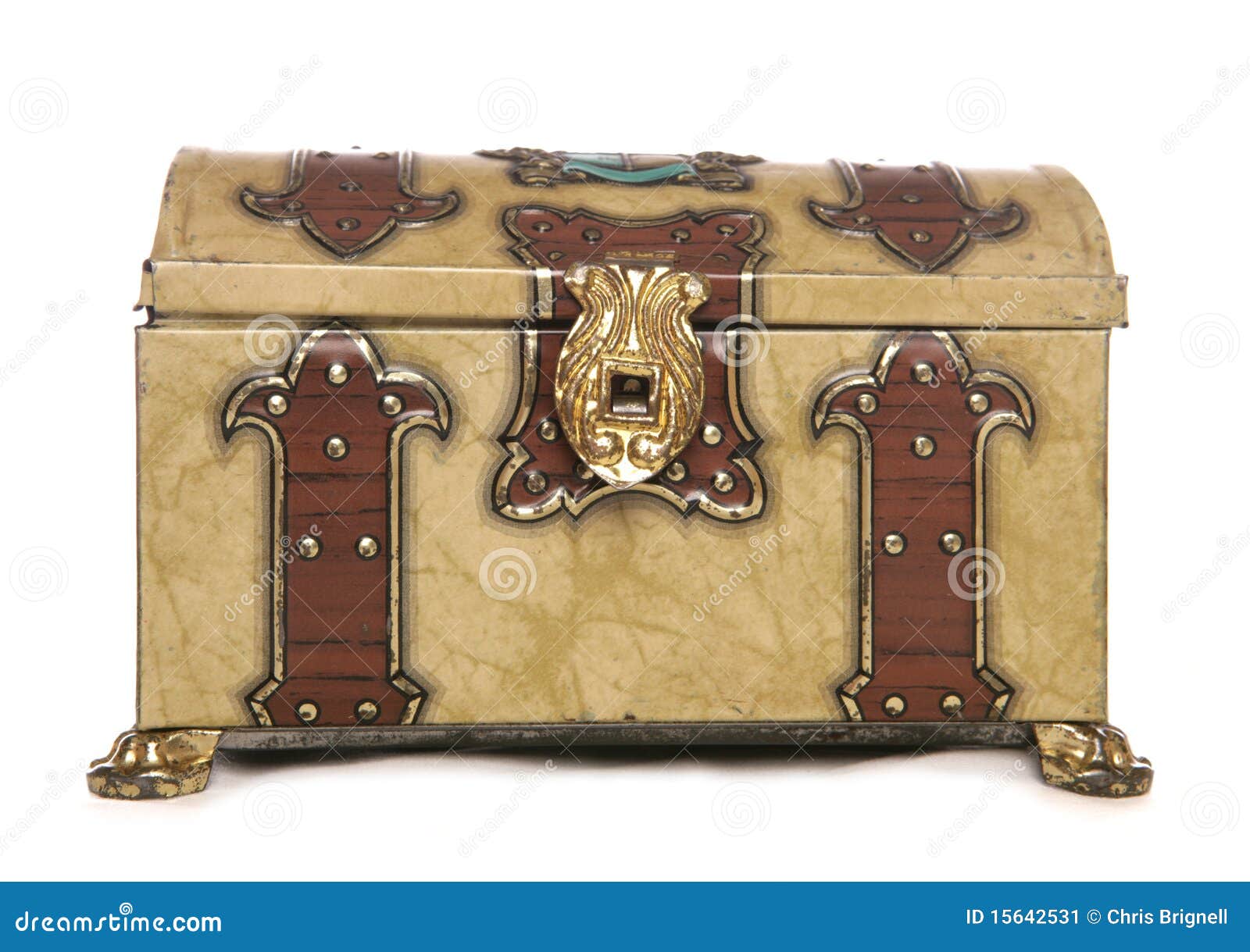 she smiled and set out in search of the bride ALKA...
alka sat in her room looking into the photo... when suddenly she felt a tear drop fall on the picture
alka looked up to see anjali smiling at her
alka ran her fingers over the photo: they look lovely na nani... i loved this pic... was grandpa's fav too!!!
anjali smiled : they were beautiful!!
alka: i wish they had been here .. grand pa would have teased me to death.. and nani... she always suspected me and joshua but we denied!!had i told her she would have drowned the house with jelebi
anjali chuckled : alka was just like khushi... no wonder she was closer to her grandpa than the rest!
anjali placed her hand over alka's forehead : you wont miss them!!
alka looked confused as anjali placed the box in her hand!!
anjali: chotey had sent it to e asking me to keept it a secret and give it on your wedding.. i asked him why he cant but he never answered!!i know why today...
i will go check the guests!!!
alka was more than happy ever in her life.. she opened the box to find a letter!!
and another small box
she opened the letter
DEAR ALKA...
this is khushi...i fought with your grandpa coz i will talk to you first!!
( alka smiled )
firstly.. you are looking superb.. you are the most beautiful bride in the world... a secret.. i am sure you look more good than me!!
( a tear escaped her eyes as she whispered : you looked the best naniii)
and yeah JOSHUA looks like slamanjii too
( alka went wide with suprise.. she knew joshua was...frowned: nani knew i hate salman)
now don frown just like your grand pa.. and yea ya how do i know its joshua!! haha KHUSHI KUMARI GUPTA SINGH RAIZADA is very smart madam!! not even you and this old man could cheat me...
hi alka darling!! this old lady speaks much even with her dentures.. she speaks so fast that i cant write also..
( alka smiled: grandpa.. your unbeleivable)
hmm what to do.. your grandpa always was!!
wipe your tears.. you know i hate them right...
( alka immediately wiped her tears smiling clenching the letter to her heart)
we never know when life will end alka... and i was not scared for death!! but the ;ast 6 yrs you spent with both of us... right from jumping through the roof to escape your nani to having my share of sugar jelebis too you have made it hard for me to leave this world now...
you are the eldest and i am sure you will take care of the rest!!
and you know what JOSHUA WILL KEEP MY ALKA happy.. i am sure...
rem one thing alka: no matter what happens place love first in life and nothing can defeat you!!
you must be thinking after hearing my story that our love was the best but i want you to live life such a way that your story is way better than ours... that day we would be the happiest!!!
when tomorrow starts without us ( this letter wont reach you otherwise)don't think we're far apart,
For every time you think of us, we are right there in your heart
i have a gift for the four of you ...and a spl one for you in the red cover!! i am sure you will love it!!! i can never find anything more precious to give my little girl!!
and your nani says: the 2 stars that shine the brightest in the sky are us!! so be careful! we are watching you!!!!
LOADS OF LOVE
Arnav and KHushi
your grandparents!!
PS: DON FORGET TO VISIT THE WOODS!!!and now smileee if you want us to smile as well...
alka smiled through her tears clenching the letter close to her heart!!! love you both!!!!
arshi walked in: alka... its time for the weddin
she saw the letter and alka hugged mother tight: i love you mom!!
arshi: i love you tooo... i wish they were here...
manav entered and engulfed his mom and crying sis into a hug:both the drama queens lets go
alka and joshua took the rounds and the reception went with fun and frolic filling the air...
it was time for bidaai and as alka moved towards her car she turned back waving at them
and as her tears flew joshua held her right hand and she looked at him smiling and looked at the sky to find 2 stars shining and twinkling bright at her
and she slowly opened her left hand and told herself: there could never have been a better gift!! it was the other half of the crumpled note!!!!
arnav had left for his little one!
AUTHOR's NOTE: THIS is the longest epilogue i ever wrote!! i hope you people read it till the end! i was moved to tears while writing so i for the first time feel i am happy with the update!!
LASTly... GREAT love stories are not made by great PEOPLE .. its just ordinary people who live and love each other in a great way!!! we all can have and live a beautiful love story in such a way that we spread smiles everywhere and people learn from our lives!!
just like how ARNAV AND KHUSHI DID...
I REST MY CASE HERE AND IT PAINS TO WRITE THESE WORDS BUT EVERY GOOD THING DOES SO
silent readers i would love to hear from you as wel!! sorry if it disappointed anybody!!