PART 3 : burning desires!!
she walked faster and the lone lane and dark clouds made her legs tremble with fear.. she walked with a speed she had never imagined and fell tripping on a stone and right onto a thorn bush ...



she got up and freed herself from the thorns but could not walk even a step ... her feet was bleeding and it was drizzling and getting darker with every passing second scaring the hell out of her!!




tears kept flowing down her cheeks mixing with the rain drenching her as she slowly got up dragging her bleeding feet!!



i entered the woods searching and calling out her name.. granny had told me that there was just this one lane i had to to stride along... it was drizzling more and fear crept in me...



she was slowly becoming tired and before she could realize she hit the floor !!

fear kept building in me with the clouds going grey with every passing minute''. The lane seemed to be never ending and there was no sign of her'''.. just then my phone rang and I saw anjali's name flashing

I told her everything and asked her to reach khushi's house and tell her granny that I shall be back with her'''

She asked me if I found her and I dunno what made me reply like that to her.. I told her I had found khushi and would come back with her '. I din feel I lied instead I just felt I had told her a foretelling'.

And as luck would have it my phone died with that being my last words to our family'..

The clouds became darker and slowly opened up drizzling harder than before'' the rain put off the torch khushi's granny had given me''.i slowly traced my path with my hands slid inside my raincoat crying out her name'''.

On the other end of the woods she lay unconscious near the bushes with the rains drenching her more and more with every passing minute''
i ran through the woods scrreaming her name.. khushiii

The time I searched for her was the time I really felt I loved her'
the time that I was sure that she was all that I needed..
the time that made me realize that there was much more to my feelings than what I even knew''
.yes I met her just a day back and things were moving fast but that's life.. life always has suprises which we never know'.
And I also realized what my mom says.. to fall in love take less than a second''''''''..

It was dark and raining badly .. I was so lost in her thoughts while walking that I failed to notice a stone on my way and I tripped and rolled to the bushes by the side and with the thorns straight away marking my face leaving bleeding spots over'.

I got up and was about to pull over to the side when I noticed a crumpled body by the other side of the bush'

The sight I saw paled my face'
My heart skipped its beats
My eyes refused to blink
My voice failed to help
My legs refused to move
Finally reality hit in as I fell on knees screaming her name so loud' KHUSHIII
There she lay fully drenched thorns and leaves over her '. I lifted her slender cold body in my arms
Her eyes were closed''I patted her cheeks which were tear stained clearly even in the rain''

I screamed out at her lifeless body: khushiii.. get up khushiii'' khushiii

But she never responded '. The rain was drenching us more'.i lifted her only to find her legs bleeding amidst the entangled thorns'. My eyes filled with tears I carefully took out every single thorn hurting her legs'. I tied my kerchief around her bleeding legs'..


I held her close to my chest begging her to open her yes: khushiii open your eyes dammit'' your scaring me''.

She never responded ''. And fear of losing her crept in me: khushiii'. You cant do this to me''you need to get up khushiii' you need to' you just have to.. do you understand what I am saying??? Khushiii

She still lay lifeless and I pulled her closer to my body ' It would be less to say I cried that day'' I wonder even if as a kid I would have cried so much .. the fear was just not tolerable'.

Losing hopes seeing her ly cold in my arms I cried out : you cant do this khushiii'. You cant'. I held he rface in my palms and begged her : khushi khushi plz' you cant dammit''

Khushii don you wanna know how my eyes melted into your dove eyes when I first saw them
I ran my fingers through her smooth hairs caressing her face
Khushi don you wanna know that the minute I saw you I knew my life was with you

Khushi don you wanna know that the crumpled note you gave paid for more than my life'it was for my security I took it dammit

Khushiii don you wanna know I wanted you to pay back so that I can use it an excuse to meet you again

Khushiii don you wanna know that you're the only person for whom my heart beats '. Don you wanna know I LOVE YOU DAMMITTT


I LOVE YOU KHSUHIII'.. how can you'. You cant and I held her tighter to my body crying my heart out''.


The warmth from the tightness reached her cold skin and suddenly I felt a push against my chest'. I held her close to see her chest raise and fall slowly ''
My lips finally curved a smile and eyes teared more and I felt as if I was given a chance to reborn ' I hugged her and kissed her all over her face'.. but GOD din help me fully' though she was breathing her eyes were still closed and she was unconscious'..


I knew the first thing I had to do was keep her from drenching more'. I carried her in my arms and ran across the woods like a madman seeking shelter' but the woods were deserted and soon in all the confusion I was lost deeper into the woods'.

It was raining heavily thunder added in making it worse'.. I carried her hugging her tight to my body trying to give her the least warmt possible and finally GOD helped me again.. I spotted a small wooden cottage amidst the trees'' expecting help I ran with her in my arms to the cottage


Looked like GOD was playing his best as the cottage was deserted.. I walked in and placed her carefully in the hay .. it looked like it had been deserted by the forest guards'

I bent down trying to wake her gain but she din.. instead I saw her fingers turning blue'the rain had drenched her fully and the cold was beginning to take an effect on her'.. I immediately removed my rain coat covering her with it..


I rubbed her palms and fingers but the warmth din show any effect on her' I then knew why it was not helping'.the clothes she was in was still ice cold freezing her with every minute'

I knew what had to be done but I din know if I had the right.. would she be fine if she comes to know it later'. Would she not mistake me'' was it right'.

I breathed in and out slowly
Matching the rhythm of her heart beat and it felt as I can hear her talking


then her eyes flashed through my mind' the fall in the rain this morning when she was lost in me and finally the smile she gave when she ran''.
It felt right''

I closed my eyes submersing myself in the moment and shutting all other desires and thoughts of the world away from my mind'

With my eyes still closed my trembling fingers slowly reached for the rain coat covering her casting it away'..

I then let my finger tips reach her top and I ran my hands across her slender ones and removed the casps holding the sleeves tight clinging to her body'.

I tried pulling them off only to realize they were hled more tighly from the back' with my eyes closed it was such a battle to even understand what I was doing''

I slowly turned her body and ran my fingers over her the smooth skin of her back tenderly '.. everytime my fingers surfaced with her bare back I felt chills go down my spine'.. had it been normal days a man would have aroused easily


But here I was fighting with the GODS OF LIFE AND DEATH for her' finally my hands hit the strings holding her top together'.. I quickly pulled them away and still the cloth was clinging tight'.
i pulled her close to my body and ran my hands though her back smoothly searching for what was holding the top still close
I let out a sigh and my hands reached for another set of strings'.
I thought to myself why girls have to wear such complicated stuff!! Cant they keep things simple'. Finally it was done and I pulled out her top throwing it aside'


Eyes still closed reached for her bare waist to to which was clinging her skirt'.. thank god it had just few strings and before I could strip that off my hands reached for a old rug I had found in the cottage.. I covered her with it and finally pulled out her skirt''

I pulled in the rug till her neck and once I was sure she was fully covered I opened my eyes'..


i rubbed her hands and feet more and more ... she lay there oblivious to the pain her condition was causing to my hear... the love i had for her in my eyes and the fear of losing her in my tears...
i kept calling out to he rubbing her more... suddenly she jerked and started shivering all over with her hands and feet trembling and before it could get worse i removed my shirt covering her... but she was still trembling

her eyes still shut finally words fell off her lips : maaa...

i felt as if i got her back that very minute... i slid into the rug and pulled her close to my body hugging her tight... my hands ran against her back pulling her closer... and with every passing minute she sank deeper into my embrace letting her fingers dig deep into my shoulder flesh causing me to clench my teeth in pain and the warmth finally helped her shivers settle ...


her color of skin had settled too and i was glad her pulse and heart beats were normal..her hands over my shoulders relaxed and i looked down to see her sleeping peacefully in my embrace... i smiled seeing the angel of my dreams in my arms safe and sound and slowly pushed the hair lock covering her face



she looked peaceful and to see her face made me smile as i was falling in love with her all over again.. i slowly bent down placing a kiss on her forehead



never had a moment felt so perfect.. so perfect that i felt the entire world comprised only of me and her...
i tried to slowly move her away but she sank closer to me her breath against my chest...

i took her in my arms that night, holding her close we lay side my side blissfully reclining on the heap of hay with a rug over us... i was falling in love with her more with every passing minute and desires and dreams burning within along with fear of her reaction the next morning i closed my eyes falling asleep with her in my perfect embrace letting the thunders and lightening take control over the night!


the sun finally made way out of its place peaking through the cottage holes playing peak a boo with its rays on and off over my face... her face was still close to my chest... i slowly pulled apart brushing my face over hers trying to get up and the movement of hands beneath her face rubbed against her back causing her eyes to snap ope
and grew wide in shock seeing mine
she saw her slender arms lay across my broad chest and immediately pulled them away... she felt my shirt covering her and her eyes looked into mine puzzled with a million questions...




even before she could ask i broke the silence telling her all that happened ... she kept looking at me and stared into my eyes clueless of what to reply...


i was scared that she had not bleieved me...
i started again: khushi trust me i din do anyy



but before i could complete a tear dropped from her sparking eyes looking into my molten ones and she threw her arms around my neck pulling me closer



she tightened her hold crying out finally letting her tears wet my neck...
i held her back pulling her even closer to me finally letting my fears fly away through the window.. i knew she understood!!!
i slowly broke the hug bringing her face facing mine as i whispered : your not angry with me na khushi??


to my surprise she nodded in positive replying: i am


i went a what the again???


her bright glistening eyes looked into my confusious chocolate ones as she replied slowly: arnav.. you told me evrything except what you had to


i looked at her even confused.. i had told her everything from coming to her granny's place for money to searching in the woods.. then finding her.. the hut.. then even that i had my eyes closed and never took advantage of her.,... what had i not told her...???


she looked at me with a pouted lips and puppy expression and still i din understand
she raised her hands and placed them on the left side of my chest and left out a chuckle as i finally understood and smiled a little with my eyes tearing up
i looked into her eyes questioning if it was the same with her and she nodded amidst her tears smiling ...


that was the moment i was overwhelmed ... though i knew she would love me i never expected the GODS to be this sweet with me...
i slowly removed her hand from my chest kissing her hands passionately...



she slowly whispered back: you were scared na
i looked into her saying: plz don ever do this to me again

she smiled and as a tear was about to escape the corner of my eyes she leaned forward kissing it away




she nodded her head in negative whispering: never...
i flashed the best of my smiles ever... her glistening eyes looked into my desiring ones as i moved closer o her face.. so close that my breath was tickling her neck and i whispered: i love you khushiii... will you??

and before i can complete she held my face within her palms and looked into my eyes and whispered : With all of my heart Arnav
i leaned over closer to her lips and looked at her for her approval...
... she smiled and as our heart beats increased she pulled me closer
and with the sun rays shining bright making our faces shine and glow we melted in our love letting the hidden passions do the play!!!



we broke the kiss breathing hard and she hugged me again and so did i... finally i got out of the rug and turned my face the other side letting her change into her clothes which were dried by now...

i called out : khushii are you readyyy


i turned after i never got her reply for long and i was puzzled seeing her looking mysteriously at something in front of her talking to herself...



amused i went near her and kneeled near her : khushiii what are you doing...


she pouted a sad face and pointed to the floor and what i saw had me in splits: again...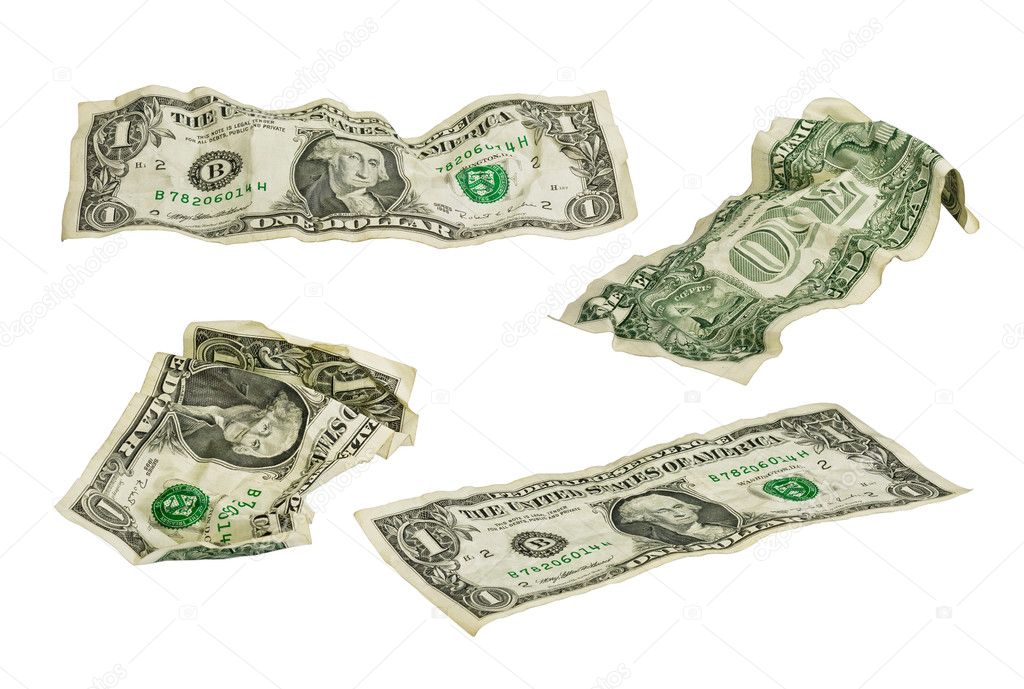 she nodded her face and snapped back: all because of you...
it was notes again torn but half of them were missing.. they had got wet coz she had them in her skirt pocket
i looked at her : what the!!! and thanked god silently for not letting any stones be by her side!!


she snapped again with her hand on her head: now how can i pay you back...


i smiled and took in the notes and slid them into my pocket as she looked at me suprised...


i held her hands moving closer : what are you doing??


i replied: lets go khushiii
she smirked back: where???
i lifted her off the floor smirking smirking: lets go earn to repay my wife's debt


she smiled holding my collar as i replied : but this time we shall together and winked at her kissing her forhead
making her blush in my hands and i made my way out through the woods




and that day i knew
even if love means no air to breathe i shall be with her
take My last breath holding her close
Kissing her Whispering my last words , I Love You!!


this is the first time i tried writing writing something so intense!! so excuse me if it was disappointing!! SO GUYS THIS IS IT!! SORRY FOR THE LATE UPDATE THIS UPDATE TOOK MORE TIME IN THE MAKING AND EDITING WITH PICS SECTION>... HOPE YOU FIND THE EPISODE GOOD ENOUGH TO EXCUSE ME FOR THE DELAY!!!!
but to who is arnav talking to.. the epilogue will tell you that!!
THE EPILOGUE IS READY BUT TO SEE IT YOU NEED TO LOVE ME AND BLESS ME WITH YOUR COMMENTS AND HITS IF YOU THINK I DESERVE THEM!!! IT TOOK A LOTTA TIME AND I ENjOYED WRITING IT AND HOPE YOU ALL ENJOYED READING IT!!


Edited by coolbakes - 02 July 2013 at 2:54pm