Special promo/Spoiler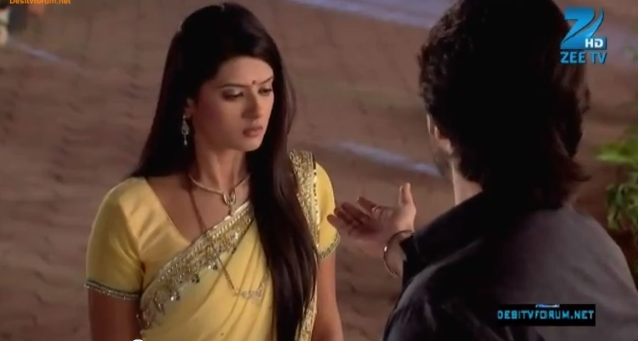 When she reached the park, a little after dark, she saw Prashant standing there waiting for her.
Hearing her footsteps, he turned around and smiled.
She was wondering why he had called her here, at this time of night? So she asked him the reason.
He was a bit hesitant to tell her the real reason of why he had called her.
She was getting restless now "Prashant please tell me, why you've called me here? It's getting late and I've to reach my orphanage before they close the gates"
Seeing him smile like this, Aarti's heart skipped a beat. She was excited to meet him alone, and at the same time nervous also
Prashant kept looking at Aarti's face, then stretched his hands and said "Aarti I'm in love with you and want to spend the rest of my life with you. Will you marry me?"
A confused and shocked Aarti looked at his extended arm and then at his face. Then she firmly said "NO"...
Credit for the promo goes to my editor: Nikki di aka lovely_nikki


Edited by princess121993 - 25 October 2013 at 8:28pm