so am back again...
OMG so many things happened here in these updates...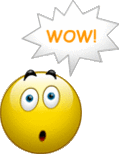 first arnav and shyam's confrontation...then arshi's marriage and the best one was 176..
yupp i loved the last chapter much more than the wedding one...
coming to update when u said now "your version" of story will start i was like so much happy...i was mentally dancing...they got married a beautifully written update...
he tried to bury down his feelings for her but the divine creations and lady in black hood had some other plans for them...then i loved payal's character...
she though didnt said it out loud but even on her D-day she was worried about her baby sister...and an amazingly portrayed character...coming back to another update...did i ever tell u how much i love shadow...i just love him...bas..

and a bit of khushi's past in form of shashi's memories...and then THE CONFRONTATION...omg i seriously never expected this one...

i was a bit dishearten when i saw that though he understood that general's transformation has something to do with master shashi's present condition but he still believed that khushi and general share a certain not-pleasant relationship

...but this confrontation was beyond anything and it again made me dance...they were fighting and talking and all i was doing was a mental "bhangra"

that yay general said it to him that he does not want to get involved with her "romantically" but she is mere a reason for getting outta this curse...and then khushi launching herself on him and then the strong khushi that we saw...ohh she was furious on them both...loved her here...she dint accepted everything like a poor lady but she stood up n voiced her feelings...loved it...at least now may be may be lordy will think a bit hatke for her...unlike what they showed in serial...loved the updates...
thanks you Aquiline...for giving us this story...btw i had this very curious thought a question actually that is want to ask you...
from where did u get the inspiration to write TBaTBR...i mean everyone has something that lead them to write something...what was that thought or something for you...i mean i have come across some scenes and some updates that were beyond imagination...but what led you to write them so beautifully...
PS well me and meg were talking and discussing the story and she said something that got my attention...she said khushi's past and arnav's past are somehow related...i mean she is a part of his past...is it so???
love the story so much...thanks once again...
PPS fortune...is it some sorta supernatural thing???