Originally posted by hateme2
Originally posted by -sakshi-
Originally posted by hateme2I was watching it online on my laptop.

Even my dog did not like it.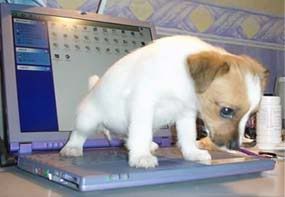 is it pkdh.. special dog, t
thnx for the pic.. something funny
Hi Sakshi, welcome.
Not enjoying the show.
What to do ?
Trying EGB. Till now good.
AK, all the shows become serious
try KYIH... on lifeok, its damn funny .