Originally posted by loveansh
Biki, my sweet, dear Friend
Duso moja prekrasna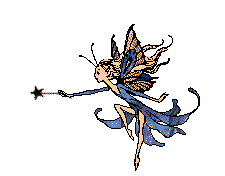 This is such an overwhelmingly beautiful VM, you managed once again to make an turmoil of my emotions. I just love Barbra Streisand and this song, it is just like it was written for Pratyusha, it is full with emotions that you can feel in Barbra's voice and you can see it on Prats face, in her eyes in every gesture that she make, in all this scenes that you have so majestically combine together,pouring in your emotions as well, that overwhelming love for SY that never ends, making everything so magical with those soft, pastel colors that just pour over the whole VM, those small hearts that float all around that beautiful woman who indulge in reverie, while she listen the sound of her payals and those wind chains that he once give her as a gift...
All VM is filled with so much emotions that start with her thinking about the man she will marry, and than grow more and more as she realized the love she is feeling for him, totally blissfully overwhelmed with that new discovered emotion...
Life is a moment in space.
...she remember all those moments in which she felt longing for him, her love for him...everything looks like a magical enchantment, sprinkled with shiny, glittery fairy dust, that only a beautiful and talented enchanters like you can waved and interlaced all that beautiful moments when she told him that she loved him...
I am a woman in love and I do anything...to get you into my world..and hold you within
...her eyes...her smiles...her happiness... her love...you capture all that so beautifully, and brought all her emotions (and ours as well) to the crescendo of feelings that culminated with that last scene...final goodbye...jeep that is driving away...the man who stands there watching the love of his life going away...
With you eternally mine
In love there is
No measure of time
We planned it all at the start
That you and I
Would live in each others hearts


Thank you for this enchantingly mesmerizing VM, thank you for reviving the magic of SY, in this month when they were separated a year ago.
Miss SY so much
Love you Biki
and love SidYusha
With you eternally mine
In love there is
No measure of time
We planned it all at the start
That you and I
Would live in each others hearts
My sweet soul Branka
Immensely grateful for such a wonderful post,
as well as setting up the whole song, but the part that I left my heart fee
ls so good, warms the soul ...
Yeah
"Would live in each others hearts"
Quotes: "The love of a woman, I found the love of all creatures." Coelho
"Love is a feeling that emanates from the heart and the blood spreads in all cells of the body."
Dear Branka,
I love this song, like you said, even Barbara with his gentle voice adds beauty to these song.
When a woman loves ...
The emotions we saw with perfect acting ,Prats.
I'm presenting my feelings
through my work ...
Love ya ,Branka


Edited by Bikica - 20 February 2014 at 9:48am