Part 23
Ariya at shopping mall'
Arjun was care fully holding her shoulders.. and riya holding his
arms'
riya: arjun candy flos...
arjun: tumhe yeh khana hai??????
riya: mujhe nahi baby ko
(pointing towards her belly n making a baby face))
arjun got the candy flos and she started eating it with her
hands..
arjun pov: meri cleanliness freak biwi kaise kha rahe hai ab
pura mooh haath sab kharab kar diya..
riya: arjun ho gaya..
arjun: ho gaya.
arjun took out a napkin rubbed riya's hands and face properly
and clean them..
arjun: ab chale shopping karne..
riya: ha wooh shop mein..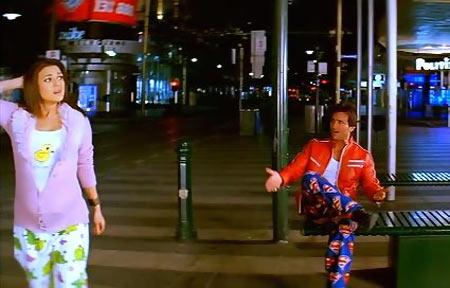 Edited by pinkerbell - 02 July 2013 at 2:24am