Originally posted by Ayushii_Angel
Originally posted by sonu-monu
hey how many of you start flowingKuzev Guney...?
Hi rish..is it any new turkish serial?
yeah its a new turkish serial started y-day
serial seem & sound very nice I'm love with Kuzey
his acting OH MY GOD
this story abt Kuzey and Gney are brothers, yet they cannot be more different, both in character and also in their perception, much like their names they are north and south. While the older brother Gney strives in school and is the general good boy next door, his younger brother is nothing like him, he is wild and unpredictable. Despite their differences, the disparate brothers still fall in love with the same girl, Cemre, who has just moved into the neighbourhood. When Cemre and Gney get together, Kuzey is devastated. An unfortunate event leads to a car accident where a man dies. Even though Gney drove the car that lead to the death of a man, Kuzey takes the blame on him and goes to prison for hit-and-run. After three years, he is released from prison and returns to his family.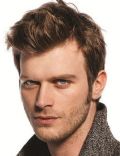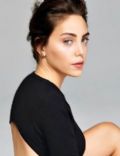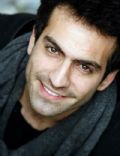 Originally posted by Ayushii_Angel
By the way..u seems fawad khan fan also
Fan from hmsafar? Nice to meet any paki grl here
I'm biggest fan of FAWAD AFZAL KHAN
he is my real hero
nahi I'm fan when he just start singing
same here
where u from..?


Edited by sonu-monu - 30 June 2013 at 3:47pm