Disclaimer: I would like to acknowledge that all my translations have been found on You Tube Videos translated by Alexa. All credit of translation and my interpretation of her work is acknowledged. All work I consider to be my own with the help of the translation. If work is used please credit. Thank you all for reading!
Episode 146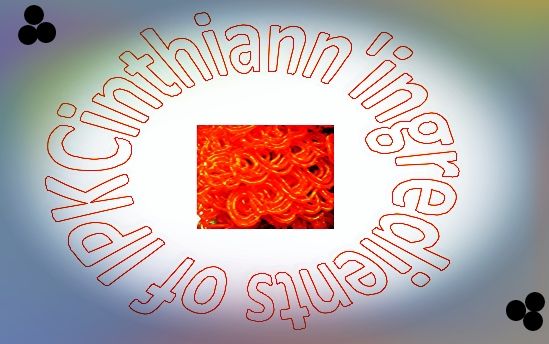 "Same Pinch"
She is fuming and if looks could kill he better duck. Payal wants to know what happened with Arnav and Lavanya and she asks Akash but he has no explanation.
Kushi sees he is free and marches right up to him. He asks her why she is behaving this way? She rants at him knowing he is the one and only ASR and he does what he pleases. Does he know the condition La is in because of him. He tries to answer her she just doesn't understand. His eyes start to blaze and he grabs her arm and pulls her to their poolside.
The place where he is always comfortable and pretty much speaks the somewhat truth to her.
He tells her she doesn't know about the situation and she wants to know what excuse he used to break La's heart.
He can't really tell you Kushi.
His expression changes and he asks to her listen to what he has to say but she refuses. She agrees with him when he said, he doesn't understand feelings and emotions. All he understands is money and power.
"What profit will he make by hurting Lavanya by breaking the engagement," she asks him?
He looks deeply at her. He doesn't want any profit he just wants Kushi. She asks him if he knows how a girl feels when alliance has been broken? Kushi's eyes begin to glisten, her mood saddens, and she says 'when you are going to make a boy a part of your life and family and it all falls apart and then you see his real nature. Do you know how a girl feels when one's trust shatters? And then she slips, how can she trust anyone?' She looks at him you would never understand what one feels when that happens, when one's alliance breaks. He asks her and you do? And she says yes she does, she has been hurt for her alliance has broke. He just stares at her. He asks her why didn't she tell him and just then, right there, did you see it, he slightly smiled with relief that her alliance has broke. He asks her how did it happen and she answers she doesn't want to talk about it. She wipes her tears and leaves him standing there; calling her name behind her
At the GH the ladies are placing Sashi in bed and talking about the nights events. Buaji would like to strangle Shyam and his behavior was such of no remorse and acted like nothing ever happened. Poor Anjali she has no idea of his reality. Buaji finally sees what she done to push Kushi into the relationship. They also cannot believe what happened with ASR and Lavanya. Kushi had prepared her for many months. It is good that Kushi stayed back to comfort and share Lavanya's grief. They also want to remain happy for their daughter Payal's happiness.
Kuashi is unpacking Lavanya's clothes.
Lavanya is repacking her belongings.
Back and forth.
Forth and back, the same suit.
They are so cute during this scene, true sisters. One wants the other to stay for the sake of their friendship. They have become true friends, no longer mentor and student but true heart to heart sisters.
They stop and smile at each other, Kushi lets go of the hangar.
"Please don't go."
"Why should I stay?"
"What happened?"
"Why won't you tell me?"
She can't.
The family is questioning downstairs in the RM Arnav; he says the engagement is not going to happen no matter what they say. Anjali asks him over and over and finally he says,
"If I told you...I can't Di. Do not force me."
He turns away from her.
Kushi asks then why did he bring Lavanya into his home and agrees to the engagement and then just before the engagement, break it. He was wrong she said. La says maybe but he must leave. Anyways she will be at her wedding to Shyam. Kushi looks away here it comes La be prepared. Kushi gets up and walks away from La and says she won't. come. NO? La asks won't she be invited to her wedding? Nahi, she won't come because there is no wedding,
What do you call it she asks Lavanya?
"Same pinch".
Lavanya wants to know what happened.
Nani is furious. She wants to know why he doesn't want t marry the woman he stood up for. He kept fighting everyone for this relationship; a girl who has changed so much for the sake of this family and you. You will leave her just like that. No way Chotey there must be a big reason for this and they are entitled to know what it is.
Kushi shows La her ring finger. Her alliance has broken. How, when, why? All the questions that are simultaneously being asked of Arnav she is asking Kushi. Why didn't she say anything? Kushi answers just like she didn't say anything to her. Same reason.
Kushi says so they both have had their engagements broken and she is sure that there is 'someone, somewhere out there' for La and herself. They will just have to wait and see who gets their Rajkumar first and if Kushi meets her prince first then La will surely come to her wedding.
La relives the moments when ASR has mistaken her for Kushi and all those things he said to her and how he looked at her too.
Nahi, she will not be able come.
La takes Kushi's hand wanting to tell her something. She thanks her for teaching her values and how to win people over with love. Kushi says she always had it she just helped her to realize it. La wants her to do one more thing for her.
The family is still insisting of reconciliation. Everyone raises his or her own points. Anjali asks Shyam to convince him after all he introduced La and ASR. Shyam says it is his decision and if they think this isn't right then they have the right.
Why should they remain together if they are not happy?
Are you asking them or yourself that question, Shyam?
ASR says he is not sure about the relationship so why make such a big commitment? That is why he told her the truth.
La tells Kushi she needs to take care of ASR. Kushi breaks hold from Lavanya. La tells her she is the only one who can tell him what others can't. The only one who gets through to him. She understands him. ASR doesn't know what he wants but she does, she is wise. Kushi questions. Lavanya takes her hand and says she will understand one day, whether he understands or not. They embrace, both girls in tears.
Anjali asks him to talk to her again and Nani says she won't allow him to break the alliance. La comes down holding Laxmi and says that it isn't necessary. They have taken the decision together and it is all right. She is all right. Please don't just blame him in all this. La says bye to her favorite mutton and Anjali becomes upset. She is not letting her leave. Why isn't anyone telling her anything?
La says it is okay and some relationships are just not meant to be.
We know this.
"No one is to blame or is at fault. It just doesn't happen and they are all still her family even if she doesn't marry into it."
La says her goodbyes ending with Di. She asks her once again not to blame ASR.
He will marry...when he is ready.
So after 140 something episodes Lavanya Kashyap leaves ASR's life, the Raizada parivaar and us. She came as a snooty aristocrat and left as a beautiful young woman filled with values. We will miss her and Kushi and Lavanya were in the
"Same Pinch"... all along.


Edited by cinthiann1758 - 02 July 2013 at 2:23pm