Originally posted by cinthiann1758
Episode 145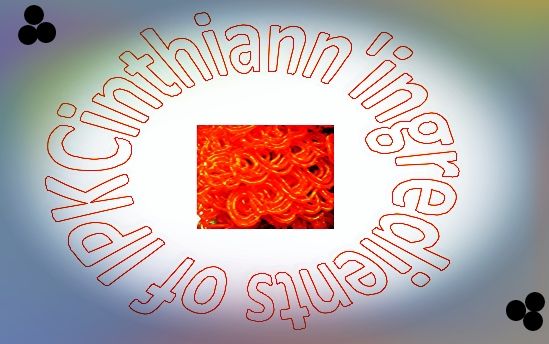 The End
Arnav and La are discussing that she is fine and La says the program started so they should go. Kushi is bringing her sister down the stairs. Payal is looking beautiful and Kushi brings her to Akash's side. They demurely smile at each other and he takes hold of her hand secretly.
La and ASR come down the stairs next. ASR is greeted by some guest and instead of La staying with him she walks away. Nani teases La that she will only dance to her song she likes. Lavanya apologizes holding her ears to Naniji. Nani says she will forgive her only if she dances. She pushes La to the dance floor and La doesn't want to do it. La motions to Kushi to join her and Kushi does and these two girls dance as ASR looks on. They dance having a wonderful time, until Kushi sees Shyam and then she goes to her sister and Akashji and involves them in the dance. Lavanya and Kushi are dancing when she turns to see ASR watching her, La looks on this only confirms her suspicions even more. Lavanya's tears roll and Kushi sees. Kushi asks her to join her for a minute. They go upstairs.
La is the one who first realised Arnav loves Khushi.
Anjali lets Nani know the priest has come it was time for the ritual to begin. ASR goes up to them and says he must talk with the family. Anjali wants to know what happened and he says not here but in a minute. The family goes to a private room.
Kushi tells Lavanya that she knows something is wrong she has a feeling since before. Kushi sees Lavanya's empty closet. She asks if they quarreled again she will go and speak to him. She noticed how when they were downstairs and she danced that something wasn't right. Lavanya stops her.
Lavanya said that their relationship is no more. The end.
ASR is also telling his family about his broken alliance and that this shouldn't affect Akash and Payal's engagement. Akash asks what happened and he answers they are no longer together as a couple. Anjali starts with the dramatics, tears flowing. I know she cares for her Chotey more than life and when he hurts so does she but doesn't she know he is not hurting.
it's true Anjali loves Arnav, but she is insensitive. we witnessed this side more after Arnav's kidnapping.
She says he must have quarreled. He denies it. Nani says what does he think one day he says he is getting engaged the next he is not. Does he think it's a game? He says this is his life. Nani says thay are all a part of his life. That is what a family is and he is part of this family. A decision taken in haste doesn't just affect him but the whole family. Nani this really has been in haste it has been brewing for a long time it just took him a while to realize it.
their family is somehow responsible for all this .their incessant pressure on Arnav coerced him to make the abrupt decision. So they shouldn't blame him now. Life is not a game, so that Arnav couldn't marry La.
The discussion continues, the family obviously upset, wants to know the real reason and if Lavanya is okay. Mami grabs the opportunity to say well now Akash can't get engaged if Arnav is not engaged but Arnav and Nani nip that right there and then. Akash will get engaged. Arnav tells everyone they will discuss this all later everyone is waiting for them. This is the end of their discussion.
ASR enters the party area and La and Kushi follow a few minutes later. Kushi sees him on the phone and like a good friend she is about to bash him and La stops her. Kushi says that La had not given her the reason for the break up and she knows it must be him.
I wish she knew the reason is she herself.
La asks her to promise not to say anything for Akash and Payal are getting engaged. ASR turns and looks at them. La gives him a nod and Kushi looks that could kill. She grabs La by the arm and leads her away from him.
Akash and Payal exchange rings but the air around the atmosphere is a bit gloomy. Buaji notices and asks Garima about it. La seems sad of course. The kids take the elders blessings and Mami gives hers with a false smile. Now it is time for Arnav and Lavanya's reveal. Arnav takes the stage and first congratulates the both families and then announces that him and La are not getting engaged and with that said let us continue to celebrate in Payal and Akash's happiness. He congratulates them and now dinner is served, please enjoy. The end.
He walks towards Lavanya and the lioness is there protecting her cub. "What more is there for you to say to her?" Lavanya tells her it is ok. Lavanya tells her what happened happened. Anjali comes and asks the same question and she says Chotey didn't say anything. La says they will talk after the guests leave and she doesn't want this to affect Akash and Payal. They leave to have dinner. Kushi is stewing at Arnavji. He must have done something. She looks at him as if this is'
The End.
enjoyed reading your take.
felt really bad for lavanya. but what to do. Arnav's love is not in her fate. He tried to accept her love, but he couldn't give her deserving love back.That's why La didn't have any grudge on him.
Khushi was prying though, but she shouldn't. After all it's their life.
The bold line grabbed my attention.
My comments are in purple.