Originally posted by cinthiann1758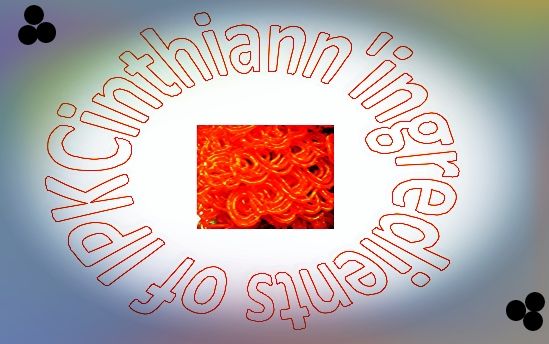 Episode 138
Distracted and Curious
The Guptas are all around Sashiji's bed. Kushi has made list of things to do for the engagement. She is an expert now since she has prepared for Arnav and Lavanya's engagement. Garima says it is Devi Maiyya's grace that Payal has received such a good alliance and she wonders when they sawe her. Kushi nudges Payal and says when Akash saw her! Buaji is wondering where Shyam has gone and her and Garima leave to do kitchen work.
Payal and Kushi are speaking with their father. He seems agitated and upset. Kushi says she knows why because they are a rich family but she says to him look at Anjali she is such a nice person. This really agitates him and he grabs her engagement ring off her finger and throws it on the floor. How I wish they would get the hint but soon. Kushi asks what is he trying to say? Shyam comes in saying he asks for him and he is here. He picks up the ring and hands it to Kushi. Babuji looks at Shyam with a glare. Nobody sees this or puts 2+2 together?
Kushi asks Shyam where was he andhe diverts the subject saying serve him sweets in celebration of Payal and Akash. Kushi agrees Akash is such a nice person. Wait a minute' How does he know and he lies saying he met Aunt outside.
This is the time kushi is becoming suspicious. Her instinct is sending her alarms. The girls are called out by Aunt and Shyam is left alone with Sashiji. Shyam is the devil. He is so nasty to this ill man. At his mercy, Babuji is told that as long as he cooperates the fates of his daughters will not be hurt. He won't do anything as long as he remains quiet. Evil man, Shyam.
Kushi tells aunt to take out a plate for hyam as well and Aunt asks when did he come. Ping! Another bell sounds the alarm in Kushi's brain. Shyam comes out of the room and he is on the phone talking to Rani Sahiba, Kushi overhears. She is definitely suspicious and if that is not the right word, her intuition is start to gnaw at her brain.
At the Raizada house we see Anjali having the conversation with Shyam. There is a pooja planned for the Raizada family I believe because of the two engagements and weddings. Anjali wants to ensure Shyam is there, only family members should be present.
The next day all are in a hustle. Lavanya is begging Arnav to please come to the veneration and he says he has a call. She said all couples must sit together and she asks Anjali who tells her only married couples sit together at this. ASR is freed. Anjali says she will convince ARnav at the right time in the future, rmember Kushi's solution, she reminds her. His ears perk up at the sound of Kushi's name.
His "feelings" for Kushi are becoming more and more obvious.
Anjali says she was supposed to call Kushi to invite her. It was late last night so she didn't do it then.
Lavanya says to ASR he nows has his excuse from Anajli but he has to pick Lavanya's sari. He hears Di talking with Kushi on the phone his attention is called there. He looks and listens to the convo. He hears her tell Kushi she has become part of this family so she must also come to pooja and represent her family. She asks that she bring her fianc. Kushi feels bad about that and so does ASR.
He looks at Lavanya and walks away leaving her hanging. Oh ASR, you are becoming very obvious. Poor La. Hang in there girl!
Shyam is feeling Akash out about what is happening at the pooja is anyone coming from the bride's side. Akash says no one only the family. Aha!!!! Just you wait, you snake!
Shyam comes while Anjali is on the phone with Kushi and he calls her Rani Sahiba, Kushi hears and the intuition ball starts really rolling.
The doorbell rings at the Raizada's house. La opens the door to a distracted Kushi. She snaps her finger and gathers her attention. Her fianc has not come.
Everyone is to come for the pooja and La asks Kushi to call ASR and Akash to call Jijuji, Kushi says she will call him, Akash should call ASR. Her suspicion is getting the best of her. She needs to find out who Anjali's husband is.
She walks to their room and Anjali is coming out of the door. She asks her about her husband and she tells her he is looking for her other shoe. La comes as says come on to them. They all turn to leave and Kushi hesitates and strains to look at Anjali's husband. Her curiosity is killing her! She realizes her intentions and turns around. She must be going crazy.
At the pooja Kushi sits with La, obviously ASR did not come. La has lost an earring and thye are looking for it. Shyam comes down and passes a distracted Kushi to sit beside Anjali. Kushi has found La's earring and placed it back in her ear. She then realizes that Anjali's husband has come. Her curiosity is getting the best of her. She is distracted from the pooja, straining to see him.
Distracted and curious our Kushi is. She must meet him today!
NIce analysis Cynthia. All the best for Jon's birthday. Hope you enjoyed the wedding