Originally posted by cinthiann1758
Episode 144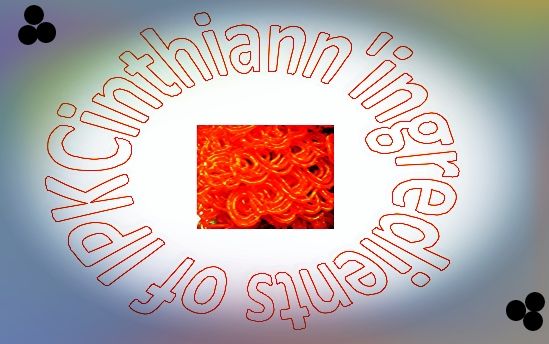 Everyone is Fine?
Lavanya says, yes, she is leaving and he replies she doesn't have to.
Of course she does ASR, why else would she live there if not for marriage?
She appreciates his honesty.
Nani has called them downstairs, they have decided to tell the family after Payal and Akash engagement and they will do it together.
They are fine.
The Gupta's have entered Shantivan. Anjali does "round, round" (dedicated to our brave Lavanya),
to Payalji. She has forgotten the grains and calls for them. This is the moment we have all been waiting for' the introduction of Shyam to the Gupta's after the revelation.
He comes walking very slowly and the Gupta's have looks that could kill on their faces and hurt, and then the ritual is completed. Nani asks Kushi about her fianc. Anjali covers for Kushi and says that Kushi told her yesterday he was not able to come. They all come in, just love Sashi's face, he wanted to tear Shyam apart!
I wish he would rip him apart
Kushi thanks Anjali for saving her Anjali tells her she doesn't know who her fianc was but he doesn't know what he has lost.
Oh he does, Anjali, he does!
Unbelievable frame, Shyam first, Anjali in the middle and Kushi behind Anjali. I am sure that ArshiHamesha will have something to say about that so I will leave that interpretation to her.
That scene has three significances ,I will explain...Thnx
Anjali leaves first, and as Kushi is walking away Shyam attempts to speak with her. What nerve he has! He thanks her and she curtly says no thanking her but thank his wife for it is she who trusts you! She tells him she didn't keep quiet because of fear but for Anjali. She gives him a fina;l ultimatum that if he messes up or does one more wrong thing she will be forced to tell Anjali. She tells him not to come near her!
but Khushi is naive ,ppl like him never go straight
She is fine?
Nani calls him to introduce him to the Gupta family. She tells him they are also from Lucknow, and they have raised their daughters with good values that bring love, peace and happiness to the family. This uncomfortable situation was handled well by all. Nani says Shyam is an attorney and thereby protects the truth; all faces drop at that. They know this truth is not a truth at all. He is a big fat liar! Buaji was just about to strangle him (my POV) and Kushi stops her.
She was and KHushi just stopped her
They all are fine?
Mami and her friends are sitting at a table discussing Payal and her family. Buaji overhears and stops at the table. Payal joins her. They talk about owning a textile mill and payal sets the record straight; her aunt had a small shop and it is closed now. Mami has tried to embellish her future daughter in law's family status. Payal tells them her father had a confectioners business but hence it has closed since his stroke. As per G-d's wish.
Mami is typical here BRAND names Lady...Bualji did good though
Anjali asks Kushi to bring Payal to her room where Lavanya is. Payal and Kushi leave. Kushi tells Payal to go to the room upstairs she will be there is a little while.
Buaji pulls Mami aside and asks her why she is lying. Mami says why shpuld whe tell them that they are from a family of confectoners? Hey, Mami be careful, I am a baker too!
Then Buaji tells her she is very proud of her family. Nasty Mami answers her that she wanted so much pride for daughter in law but now she has had to give up on that. Come on, Mami, you better remember where you came from. Buaji tells her she should stop saying" HHBB" and start chanting the name of G-d since they are going to be relatives. She leaves. Mami's friends taunt her a little but say her DIL seems very nice who cares about the family. Mami tells them nothing will ever happen without her permission, understood?
She is fine?
Kushi knocks on his door and says it is funny that when we first met you didn't believe in marriage and look what has happened. He opens the door and her face drops. Here he is all handsome and gorgeous, just waiting for a few minutes more to become engaged to another woman. Her face reveals her true feelings, just in that moment he opened the door and she looked into his eyes. "What the?" he says as he opens the door to see her smiling face, but is she smiling? She is holding a gift for him.
She was sad indeed and possessive too yet smiling
Lavanya has opened the gift Kushi has given her, beautiful earrings. Kushi tells her they are not made of gold and La answers her no, they are more valuable than that. She says she will always value them wherever she is. Kushi says to her that she is peaking like she is going far away from her. Little does Kushi know, she is. She says you are here in your in laws house. La just smiles. She asks her why she didn't wear her engagement dress and La tells her what she is wearing is just fine. Kushi asks her if she is okay? This would have been a perfect time for La to confide in Kushi but alas she doesn't. Anjali calls for Kushi and she takes Payal and is about to go down when she turns took at La. They leave and La is in tears. Arnav comes and she says to him she is fine.
They all are fine?