Originally posted by cinthiann1758
Episode 142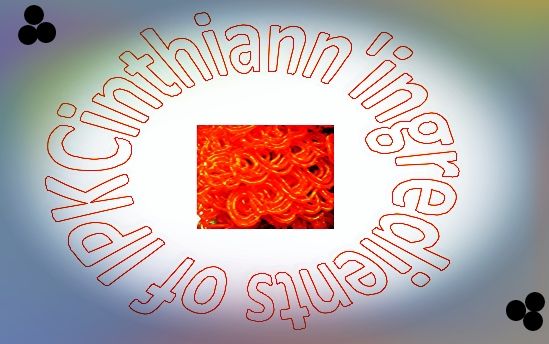 The Realization
ASR is continuing his confession to "Kushi", he really regrets it, he really does and La, tears in her eyes stops him saying it is her. He stops. She turns and leaves him. He tries to stop her realizing what he did and asks himself what is he doing?
Hwe remembers all that he said to her and he told her he didn't care about her. He admits to himself that he never did right by her. He doesn't really care about her that way. The realization is clear.
Kushi comes in to Shantivan and sees Anjali she stops, I am sure her heart is pounding her palms sweating. How does she tell this beautiful soul her husband is a dirty cheat?
ASR comes down and sees her looking worried. Anjali who is struggling with her mangalsutra sees Kushi.
Anjali comes forward and Kushi clutches her shoulder bag strap. Anjali says she has wanted to call her so many times because she thought she had forgotten haow much work they have since they have now two engagements. She sees Kushi's worried face and asks her is she is okay? Kushi tells her she wants to talk to her and just then Anjali is fidgeting with her chain and it breaks and falls caught by Kushi. Anjali becomes hysterical and panicked she hopes her husband is fine. She says she can't live without him. She says this is so unlucky and she runs to her home temple. She asks Devi Maiyya to protect him. Kushi comes there as well and looks at Devi Maiyaa and she knows for the well being of this woman she must not tell her the truth. She tells her it is nothing and her husband and her marriage will be fine. Kushi promises. Anjali tells her she is nothing without him. With tear, she says she will call him and be back; leaving Kushi alone with Devi Maiyya.
Lavanya is folding clothes in her room and ASR enters. Lavanya looks at him and starts her chatter of avoiding the situation. "what suit color will you wear for the engagement, classic black or charcoal grey?" She thinks the grey one. He starts, She interrupts, there is so much to do suit fitting, caterers, etc.,etc. and he tells her he wants to talk to her. She is just rambling away, avoidance makes everything worthwhile and then no realization can occur.
He goes over to her placing his hand on her shoulder, she freezes, he says he wants to talk to her, her hand clutches the material of the sari.
"Lavanya."
"No. You don't have to'"
"Lavanya."
"I said no, ASR."
"Listen to me," he says. "Please, Lavanya."
She already has her realization. She knows what is to come.
Kushi is in turmoil. Anjali has called the priest to start fasting for her husband. She tells Kushi he is all right but she is not going to take this lightly. She will fast. She looks at Kushi and realizes she looks worried and she forgot she wanted to speak to her before the incident. Kushi reaches for her neck and Anjali sees her left hand has no ring on it. She asks her where is her ring?
Kushi tells her that her engagement was called off.
ASR starts and she says no, please don't say anything. The realization is too much and she just can't take it.
This is the first time I have seen ASR actually touch Lavanya affectionately on the cheek. He tells her that the feelings she has for him are not the same he feels for her; he never had it, he can't lie anymore. He can't insult her by lying anymore, he just can't. They can't get engaged. She answers that she knew he was going to say this. She felt it earlier but didn't want the relationship to end. They both turn away from each other. She says she didn't want to accept it even though she knew it. She asks him for a hug just once even though he doesn't freely give it. They turn to each other, he looking into her tear filled eyes, they pause, and with a force he hugs her and she him.
This is one of the saddest but sweetest moments of IPK. The realization of ASR's heart!
Anjali can't believe Kushi's engagement has been called off, little does she know that as she is saying this, a realization has taken place. ASR and Lavanya have called it quits as well. Anjali asks her how did this happen. Kushi looks worried.
ASR apologises to Lavanya. She wants to know how she realized this, how they were to be engaged, how he didn't love her as much as she loved him, it is funny it is happening now. No it is in the fates, all planned, your engagement was the realization of his love or feelings for someone else. I am sorry, Lavanya. He asks if she is okay and she shakes her head yes thwen no. How could she be? She really loved him. They will have to tell the family together he says.
Anjali wants to know how her alliance broke and why she would take such a big step as breaking it.
She knows she is prying but she is very sad to hear this news. She says when Naniji hears she will feel awful. Kuahi asks her if she will do as she asks.
Lavanya says to him she won't be able to tell anyone. He goes over and places his hand on her shoulder turning her.
Kushi asks what is the point of hurting everyone.
She doesn't want anyone to know about her broken alliance, after all, her sister and Akash's engagement is coming. Anjali asks her what about her pain. At the same time Lavanya is asking ASR to not tell everyone just yet; they are all so happy. She says Mami will be upset and Akash and Payal's engagement is coming she doesn't want it to be affected by this. He says she is so concerned about his family and he really respects her for that. She hugs him and says he really respects her but what about love? So, it is decided they won't say anything'
and he is just staring as if thinking he wanted to tell Kushi as fast as he can about his realization'just maybe?
1. Khushi's realization that she cannot hide the truth from Anjali.
2. Khushi's realization that Anjali is totally in love with her husband and would be shattered if she knew the real shyam.
3. Arnav' s realization that he does not feel enough for La to get engaged to her.
4. la's realization that Arnav does not love her like she loves him.
5. Anjali's realization that Khushi is no longer wearing an engagement ring!
6.. La's and Khushi's realization that they don't want to sadden anyone by the news of their broken engagements respectively.
7.Arnav's probable realization that he wants to break the news to his family and Khushi immediately so that he can "tell Khushi as fast as he can about his 'realization'. Good observation, Cyn!!!