Originally posted by cinthiann1758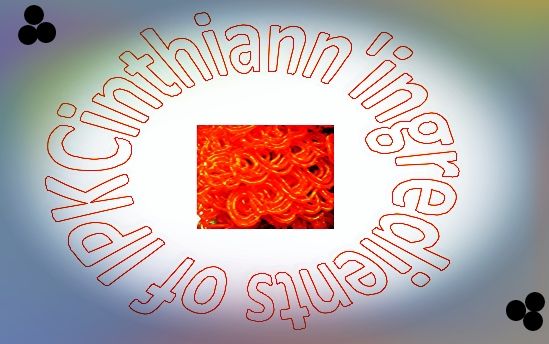 Episode 137
Sorry and Thank You
Anjali's introduction has put Babuji into an anxiety attack. He is trying so desperately to inform everyone but due to his paralytic condition no words can come. Mami says too many people in such a small place.
if u noticed that she was combabulated seeing him
Kushi removes him from the situation. Kushi tries to open the door but Arnav opens the door for them. He asks if he should call the doctor does he need medicine or something. Kushi shakes her head no. He leaves.
His possessive concern and right on her is reflecting from every angle
This is probably one of the most wonderful scenes of IPK. It lets us have a peak into Arnav's heart, his caring. He isn't an iceberg like we thought and if he was global warming is taking place! His sun is Kushi.
Kushi places babuji in the bed and goes out. Buaji says she should bring Shyam. Arnav rolls his eyes. Does he really want to meet Kushi's fianc, the man she belongs to now, (not really!), I don't think so.
Nop may be he was praying or she was ,DM made it happen and he disappears
Kushi slowly walks over to the guest room and knocks on the door hesitantly. She looked at Arnav prior to the knock. She is uncomfortable too. She opens the door he is not there. He must have gone out the backdoor. Both Kushi and Arnav look relieved.
He was as he didn't want to see him any way
Payal takes blessings and hugs. Mami in her head is having a whole conversation of warning to Payal. "Just wait and see what it will be like to come and live with her as her daughter in law. A real reality show. " Poor Payal.
Kushi and Payal are in an embrace and Arnav watches. He is happy for you see a slight little smirk and he seems to be thinking.
He was relieved as his conscious was bugging him up and now he has to rectify his brutal actions
Anjali is calling Shyam and she hears a cell phone ringing from Kushi's guest room.
Akash sees Payal watching him from the window.
Kushi opens the door to Arnav. He walks right in and says he wants to talk and in private, not with her but Payal. He says to Kushi, " I want to talk with Payal in private.' Kushi starts yelling with him. She says why in private and not here with me. What if he hurts her? Payal says Kushi it must be important. Kushi tells her you are still my sister not his sisterin law so don't side with him. The phone rings and Kushi has to answer the phone. Arnav says he broke her marriage and apologizes, He tells the story briefly and says he is sorry. She explains what happened and that she would have been married in that family and wouldn't have been happy. She is not sad about that at all. Payal tells him Kushi feels as if she is responsible what happened that night, he interjects quickly, she wasn't at fault.
Kushi is looking on, her huge almond shape eyes misted with tears. She walks forward to him. "Arnavji, you spoke to sister'"
This is one of my fav scene...as it shows how he has changed...saying sorry does not need any practice anymore..and he defends his Lady...
He has to go. How can he show her his vulnerable and sweet side? She runs after him.
"Arnavji,
His gussa comes out, he turns around, and she hits his brick wall energy, she actually comes to a halt, "First you want me not to speak with your sister,, then you want. You decide . What do you want?" '.(From me, I would add.) I don't want to hear what you have to say he gets in his car. Psss she flattens his tire.
now you have to listen as she places her pin back in her hair.
He gets out of the car. This lean, taut, masculine, hunk of a man'.
He looks at his flat tire and asks Kushi if she is crazy. He will most definitely have to listen to her now.
Doesn't want to show his vulnerability..and weakness.he has to be strong pillar and having cocoon of ego around him for her but the way he turns and she bends back ...sss...hot hot hot...they both can't stand each other mellow down as this mellow down process melts them
Kushi says sorry and thank you in the same sentence. Sorry that she didn't want him to speak with Payal for she thought he would say something wrong to her or scold her and thank you for apologizing to her and bringing Akash and Payal together.
I believe he was touched but doesn't show it as usual. He can't let her in or she will know he has feelings.
He is going to leave but then realizes his flat and is calling for another car. She laughs, he doesn't know how to change a tire. She announce it to the world and now the children are laughing at "Uncle". "Uncle?" he aks. "Are they laughing at me?" Kushi shhh the children and sends them away after some cute moments and she proceeds to change the tire. He watches sometimes rolling his eyes. When finished he gets in the car and says to Kushi,
thank you for changing the tire...NOT!!!!
Sorry.