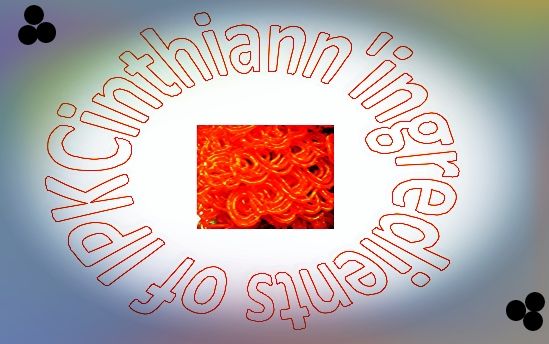 Episode 141
The Secret
The Guptas are wondering where Kushi is. Buaji says she is so irresponsible. Payal tries to call her and the door opens'
Kushi is praying to Devi Maiyya. She asks her what is she suppose to do? If she reveals the truth to Anjali she her world will collapse, shatter completely. And what about Akash and Payal? She asks her to show her a way.
This girl who has been duped is not thinking of herself but others. Kushi Kumari Gupta you are one of a kind.
Her phone has been ringing off the hook finally she decides to answer and a frantic, yes, frantic, pacing Arnav scolds her on the other end. "Don't you dare do this TO ME ever again!" He has been calling her over and over. He has been so worried. "Kushi, Kushi..talk to me. Are you okay? Where are you?"
She says she is fine and she is at the temple. Don't worry. He lets out a deep breath she is okay and now he can disguise himself by scolding her, it is not about worry but you have a lot of work to do. Sure, sure ASR. She had to go she tells him she will talk to him later.
He stands there feeling relieved to know where she had gone to and she is okay but his concern was seen by someone else, someone else who should only matter to him, Lavanya.
She finally arrives home, despondent, the family all together in the living area. They too look angered and stunned. In comes Shyam wheeling Sashiji. Payal grabs the wheelchair from him. Shyam says, Buaji, and she says to him how dare you call me that. He has lost all rights to their family. He tells Kushi he has told the'truth? She asks. Do you think we will forgive you after this grave injustice and deceit?
There is no forgiveness, Buaji wants to kill him. Buaji is in the woe is me stage. It doesn't matter at least he is not engaged to Kushi anymore. What's the use of talking about a relation, which is no more, says Kushi. He tries to explain but Kushi stops him and tells him she will reveal everything to Anjali tomorrow.
The great manipulator agrees with Kushi, yes, we should tell Anjali, but he has concern for the other relationship involved, Payal and Akash. He will still try his best to have Payal marry Akash. He asks for forgiveness again saying goodbye to all individually and Babuji looked like he wanted to get out of the wheelchair and wrestle with Shyam. As he walks out the door he leaves with a sly smile he has planted the seed, major manipulator of the situation, a regular Clarence Darrow, he should be making millions with his ability to transform a situation to his favor.
Garima can't bear Payal's situation again. They need to hide this truth, make it a secret. Kushi asks will it be wise to keep Anjali in the dark, to make Payal's alliance, to break their trust? Garima insists this will not happen to Payal again. If revealing the truth severs the relation'Payal answers then sever it. She says Kushi is right for the sake of her happiness she cannot forsake the truth and what alliance can be based on a lie? Payal asks Buaji if she is wrong and Buaji answers her honestly. She then tells Kushi to go tomorrow and reveal the entire truth to Anjali. There is nothing more valuable in life then truth and virtue.
Kushi is sitting in front of Devi Maiyya, payal brings her a cup of water. Kushi grabs her sister's arm and asks for her forgiveness, she says it was her who broke her first alliance and now too she will be responsible. Why has her life turned this way. Payal says she is absolutely right and hugs her.
Kushi tells her Akash is a good man and he will not step back from this alliance. Payal says nothing is more important than the truth. Payal says go in the morning and tell Anjali the truth.
The next morning, Arnav is skimming through a file when he gets caught up in thoughts of what happened with Kushi yesterday. He is distracted and he gets a call from Aman and still seems out of sorts. Lavanya enters his room with some of his clothes. He tell Aman to set up a meeting on the 16th at whatever time that works. Lavanya interrupts him, "ASR'"
He says to Aman the 16th is okay and hangs up the phone. Lavanya asks him did you just set up a meeting on the 16th? Yes, he answers. She says the 16th of this month? Yes, Lavanya what's the point. Lavanya can't believe what she is hearing. How can he forget what is happening on the 16th. She tells him it is their engagement day.
He turns around. Uh oh., you know what that means. Some untruth is going to come out of his mouth. She says to him just last week he was rushing the engagement day but today you don't even remember the date. Tell her the truth she asks him or doesn't it matter. That is why he has turned from her.
No, he says, it's not that. He is sorry. He says he is handling so many things that he forgets. He knows he has hurt knowingly or unknowingly. It's because he doesn't understand. But later he realizes and he regrets it. He feels very bad but he never does it deliberately and he calls her Kushi. He is just that way, perhaps, he says.
At the sound of Kushi's name she is stunned. "ASR, It's Lavanya"
Tears in her eyes; she now knows his feelings.
The Secret has been revealed.
Phewww all caught up.


Edited by cinthiann1758 - 25 June 2013 at 12:18pm