Originally posted by cinthiann1758
Disclaimer: I would like to acknowledge that all my translations have been found on You Tube Videos translated by Alexa. All credit of translation and my interpretation of her work is acknowledged. All work I consider to be my own with the help of the translation. If work is used please credit. Thank you all for reading!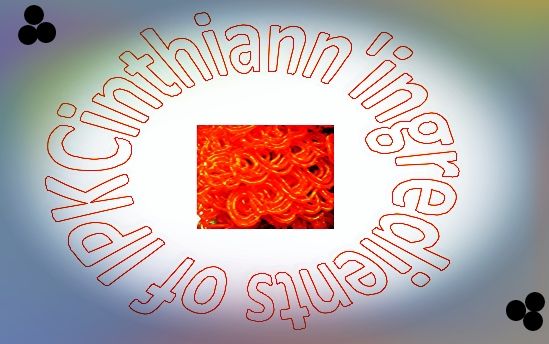 Episode 147
The Next Phase
Lavanya is leaving, her taxi is outside. ASR offers to take her but she says she will manage. They all walk her to the door and Kushi takes out her suitcase. She leaves and he is waiting for her. ASR apologizes and she tells him it's okay. She also says to him that when he falls in love hold on to it for it is greater than feeling hate. Love is the greatest thing and makes sure you don't let it leave your life. They show Kushi wheeling La's suitcase as she said this. Nice shot and connotation. And that is the end of our Lavanya. We are ready for the next phase.
The Gupta girls are on their bed and Payal says she was worried to leave Kushi at the RM because of Shyam and Kushi stops her she doesn't want to talk about him again. He is a member of the family that Payal is marrying into and Anjali's husband that's it; Kushi doesn't want to think about any relation she had with him. She is moving on to the next phase.
The next scene is so cute. It starts off very nice the sisters talking about not knowing the reason for La and Arnav's break up, La not wanting to talk about it to Kushi, ha, wonder why, we know why! They want La to find someone who will love her. And then Payal mentions Arnav and Kushi screams "RAKSHAAS" he is a demon. He needs a woman who will sort him out and put him in his place! He probably went to boarding school she said because he doesn't know how to talk to people. And he is arrogant! Payal tells her to stop. Kushi says to her she knows why she feels like that because he is her brother in law and she is sticking up for him. Kushi calls him a demon again! That connotation will probably continue in the next phase of IPK.
ASR is on the phone making sure Lavanya had landed okay. Very sweet of him. He says to her if she should need anything and I am sure that La said to him she is okay and she won't need him anymore. He tells her to take care. It's finished they both will move on to the next phase of their lives. He sees Kushi's gift for him on the table. Unwraps it and reads her note although he has trouble reading Hindi is it?
Di comes in and conveys to ASR that she is behind him always with his decision. She thought about it and she deducted that it is such an important decision and therefore if La and ASR had decided to separate then it must be right for them. He answered that he never meant to hurt any one including the family but knew that she would be the one who would understand him. She tells him like she found her husband she is sure that there is someone for him. He says to her please no heart stopping moments please. It reminds me of his line he doesn't believe in feelings and emotions. So much fun to come, on account of his belief!!!
He sees Payal and Akash wedding card in Di's hand! Here comes an excuse to visit Kushi's house! She asks him to bring it to Payal's house he takes it and she thinks he is going to refuse but he doesn't. She sees the book that Kushi gave him. He tells her someone gifted him it and he doesn't know what it is; she lets him know that it is a car maintenance manual. Who gifted it? He remembers the tire scene outside of Kushi's and his confession of not knowing how to change a tire. He becomes flustered and leaves her hanging.
Kushi is having a little fun at Payal's expense. She is teaching her to speak with Akash which will be her next phase of life. She grabs Payal's towel and Payal chases her around the room. She wants to teach her how to talk to Akash and she acts like Akash. Locked in the bathroom she acts again like Akash and asks Payal for a towel, Payal says she has the towel. Kushi opens the door hands Payal the towel and locks the door. They start again when the doorbell rings and Payal leaves to get the door placing the towel on the bed.
Payal opens the door to find ASR. He comes in an Payal has to answer the ringing phone. Kushi is banging on the bathroom door, is anyone there? She needs the towel, no, Akash needs the towel! Payal you can't leave me like this she shouts. He is listening and goes to help her. Kushi wants to know if Payal is doing this to her what will she do to Akash, ignore him too? She hears footsteps and says to her "sister-wife" she needs a towel. She will count to 3 and she will know that" you don't care about me if you don't give it to me." He grabs the towel, so he cares? And knocks on the door. She opens the door and grabs his hand and pulls him in, locks the door, turns around and SCREAMS!!!!
Shyam is at his antics again!!! On the phone creates a story that he is in danger and the priest is telling him to be careful and what to do. He is putting in to action his next step in his plan to get rid of his wife so he could be with Kushi. Anjali says even though he doesn't believe in all these prophecies she does and they must do what the priest says. Shyam is planning the next phase of his life.
Kushi is screaming, "Save me, save me" stomping her feet and ASR is confused and befuddled. He tells her she is dressed and even has shoes on. STOP! She asks him why he was in her room. Payal comes and he says he is here to bring the card not a towel. His phone rings. It's Di he has given the towel, no the card, so cute. Di tells him what happened with Shyam. What? He says to Kushi if she is finished playing with the towel she is to come home with him.
Shyam asks Anjali if she toled Arnav she says yes and that she asked Kushi to come and help her because now tha=eir is so much more to do and she is by herself. Good plan Shyam to get Kushi in the house for you to ogle.
Kushi tells him she won't go. He says to her that the other Raizada women are not home and he has no idea why Anjali thinks that YOU alone can help her. This next scene is just so adorable between them. She knows him so well. She tells Payal he doesn't have Lavanya to scold anymore so he will put her in the car, scold her and 'what the' and then tell her to get out. She is not going. He answers then fine he will tell Di she refused.
He leaves and Payal convinces Kushi saying that they are all now going to be related s she must go. She runs after him and says she will come but she doesn't have her bag and says she will be back in a minute. She runs out and realizes she doesn't have her dupatta and runs back.
They get in the car and whil driving she hesitantly talks with him saying she was teaching Payal andhe interrupts her saying he spoke with La and she asked him to tell Kushi she reached home safely. She is in a fog, I would think reminiscing sadly about the broken alliance. "Are you listening?" he asks. He looks at her. Stops the car, puts it in reverse and drives backwards until he reaches his destination.
"Get out!"
"What?"
The next phase of IPK continues...
lovely... and you reminded me of that no dupatta scene. dhak dhaks without even seeing. i am yet to see beyond 142. slow me... but i guess no harm... amble along. your update was great to read... these were such romantic fuzzy days, except for sweet shyam of course.