Disclaimer: I would like to acknowledge that all my translations have been found on You Tube Videos translated by Alexa. All credit of translation and my interpretation of her work is acknowledged. All work I consider to be my own with the help of the translation. If work is used please credit. Thank you all for reading!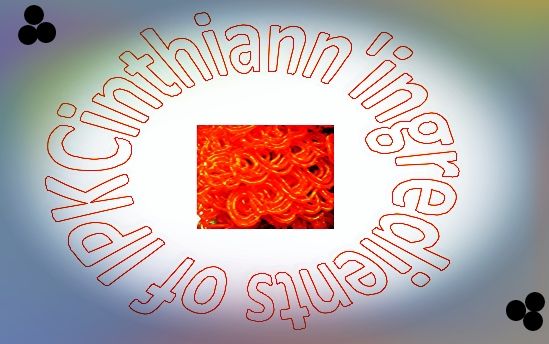 Episode 148
Guess Who's Coming For Dinner?
Unbelievable he says. She has worn the towel as a dupatta. But something has changed in Arnav, he seems different, changed perhaps, softer, gentler even when he scolds her. He drives the car backwards and stops in front of her house so she can change.
Anjali and Kushi are working on the arrangements. Anjali hands Kushi the phone to continue what Anjali started. Interesting scene the two men of her life, ASR and Shyam enter. One comes first, ASR, she stops and they gaze at each other and I am not sure what is the emotion they are feeling right now maybe confusion, relief, embarrassment? I do know that they feel for each other but now it just needs time to blossom. Then comes Shyam, he is happy to see her and he smiles and she just walks away. I am thinking revulsion as her emotion.
Shyam comes down wearing a white shirt and goes to Anjali. Anjali becomes upset and starts reprimanding Shyam. Kushi sees this. He is trying to convince her that Anjali is not nice to him. Giving her reason to believe him and his story about the Raizada's and his marriage. Anjali scolds him and leaves telling him to change his shirt. He converses with Kushi complaining about Anjali.
She is ready to go, Anjali comes and asks if she is leaving. Kushi lets her know the list she was working on is on the table. Anjali would like Kushi to come back tomorrow. The sari merchant is coming and they need to buy the favorite saris of Nani from Lucknow. Anjali would like Kushi's help. Kushi recalls Anjali words to Shyam. It seems Kushi sees Anjali is becoming rather bossy, maybe? But she answers she will come back tomorrow.
Shyam has changed his shirt and Anjali asks him why does he do that to her? He says t keep the romance alive.
Kushi is laying in her bed and thinking about Shyam's introduction by Anjali to her and how the family praised him and they said Anjali loves her husband so much and would do anything for him. Kushi doesn't believe that Anjali is not nice. She has known her for a long time.
The RM is all-abuzz. Mami isn't sleeping all night thinking about the wedding and her low status future daughter in law. There is so much work to do an Anjali is complaining just a little. They are waiting for the flight to come from "kidney" Mami says. Silly girl you mean Sydney. Akash tells ASR they got to get out of there doesn't Arnav remember who is coming. ASR says he forgot to send the car to the airport and Akash says it has been taken care of.
Mami is complaining to Arnav and Akash. They want to leave and as they turn to go they hear,
"Maasi!!!"
Guess who's coming to dinner?
Mami calls everyone. He's here! They ask where is the voice, in your head?
Guess who's coming to dinner?
ASR says to Akash, "just let's go" and Anjali asks him why he is so afraid of him?
Guess who's coming to dinner?
The door opens.
"Maasi!"
Guess who's coming to dinner?
With a Spanish flare the music blares, with castanets clacking you can almost see the Flamingo dancers dancing, he comes prancing in. The colors of India around his wrist on a sweatband, rolling in his suitcase, shades on his eyes, Knapsack around his varsity jacket, he is supercool.
Guess who's coming to dinner?
NandiKishore.
NK.
Mami is so excited to have her foreign nephew home. He takes blessings from all. Mispronounces some of the Hindi words and we learn that he has difficulty with the language. Arnav and Akash try to sneek out but NK calls,
"Nanav"
Anjali snickers.
"Nanav, meir bhai, give me a hug."
"Arnav"
We now know NK's name for Arnav is Nanav. He is just going on and on and on. He congratulates Akash for his engagement and then says the same to Arnav but halts himself. He says sorry for the broken alliance but that someone else will come around. Arnav answers whatever.
He goes to leave. Anjali calls him, "Nanav!" Snicker, snicker. She want to know if he will be back for lunch. He leaves and Anjali snickers again. Nani says that NK should freshen up and eat and Mami says get ready to dance. The dance instructor is coming. She is a little strict and she will scold you. They show NK to his room. While Anjali and Shyam stay behind.
Guess who's coming to dinner?
NK
Guess who's coming to dinner?
Anjali tells Shyam, Kushi should be coming in a minute.


Edited by cinthiann1758 - 04 July 2013 at 2:28pm