Originally posted by samiha_taarey
me 1st even before ur pm & scrap

i m on cloud9 nw all because of u & nithi di!!!!!!!
u guyz made my dares sooo beautiful , romantic & hot tht i m feeling proud of myself ki maine tum dono ko dares diya hai...
huh aise mat dekh yaar maine itni achi dares di hai to kuch credits to mai lungi hi na...


nw coming on 2 dis

Te Amo :TR Rain Romance

hayeee!!!!!!! name se hi mai adhi ghayel ho gayeee...


[for the age group 15+ , slightly matured one]
he he he chinta mat kar mai 18+ hu...

starting ki 1st para par k mujhe laga tu kahi THLH ki update galti se os me to nehi post kardi...
She was Taani, my sweetest and most beautiful wife, I loved her so very much so that I couldn't think about a moment without her.

above lyn park laga nehi nehi ye mera dare diya hua os hi hai bt den

If you thought that I was going to tell something like this, then you were totally wrong. No, she was my wife for sure, but I didn't even notice her properly since we got married.
i was lyk
kamini tu kabhi nehi sudhar sakti na...
har bar tujhe bass meri taani ko hi suffer karwani hai!!!!!!
Bt after tht the way u potrayed rey's pov & the transaction of his own feelings was just beyond on awsome
I am sorry, I actually forgot that you are alone in the entire house. But, I guess Bhoot would not eat you up...
After sometime when my intelligence, my grey matter could able to control my anger, I could realize my fault... i just luvd dis lyn i dont know why bt i luvd it...
finally my most awaited parts came...
i knw u knw mai kis parts ki bat kar rahi hu so quote nehi karungi varna meri comment teri os se bhi jada lambu ho jayegi...

bt i just wanted 2 say the way u write the song sequence it was 100 tyms better & hot than my expectation!!!!!
it was just perfect ...
In 1 wrd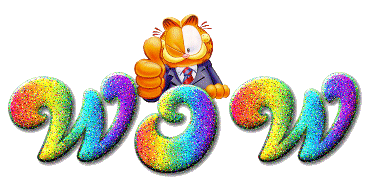 waise u hav 2 give some credits 2 me also 4 the song selection ...

Haan choo toh liya hai ye jism tune Rooh bhi chum le
Alfaaz bhige bhige kyun hai mere Haan yun choor hoke majboor hoke Katra katra kahen
Ehsaas bhige bhige kyun hain mere Do bekhabar bhige badan
Ho besabar bhige badan Le rahe raat bhar angdaiyaan
as because of dis lyrics tujhe end ki scene describe karne ki jarurat hi nehi pari...


At last just wanted 2 say

as a frnd as well as a writter...

Thank u sooo much 4 dis wonderfull os...
ha ha theek hai, tu PM se pehle par lie hai, toh itni khush bhi maat ho, itna ghumegi nah sir ghum jayega
tu 18+ hai ye fir 81 years ki hai??? sachhi bol toh zara
hahahahaha mujhe bhi laga tha k main THLH hi fir se likh rahi hoo
kya kare, Taani hai hi aisi..she is like our Dharitri mata
..she can bear every pain
kya karu aadat se majboor
ha ha mujhe nahi pata hoga toh kisko hoga k tu kaunsa part ke liye wait kar rahi thi..my naughty misti
..I wanted to write something more, but bad luck..this OS already turned into history reply
ha ha malum hai, the song selection and your situation was awesome..
itna lambu comment k liye
aur Rasogolla loves her Misti