1st of all i m really
di 4 being sooo late ...
ok enough of my melodrama
nw vl comment 4 the os

di after reading the os i was just lyk

i trully dont hav any wrds 2 praise the os or ur writing skill!!!!!


when i hav given the dare 2 u i knew tht u r the only person who vl do 100% justice with this bt i never ever thought tht it would be sooo awsome actually it was beyond on awsome

frm the starting till the end i was just awestruck...

di quote nehi karna chahti thi bt kuch lyns mujhe itni achi lagi ki mai quote kiye bina reh nehi pa rahi hu...
I was busy questioning myself how come my awkwardness took leave in the dark alone

If there had been a course on love making, he would have completed his Ph.D in it by now
.
I used to wonder how these strong muscles were very careful on not hurting me even though desire and rush passed through his veins which were clearly visible on his eyes.
They were his tools of pleasurizing me, bringing out my inner desires, weapon to kill my awkwardness in front of him...
wont quote the lyns of passionate part because then have 2 quote the whole part as there wasnt 3-4 lyns bt the whole passionate sequence was decribed brilliantly...
it was damn hot, aggressive & romantic...
"I don't love anyone's company other than you!" he said and kissed my fingers. I had to hold her waist as per choreography,but it never sent any feelings down my spines which I get while holding you!"he kissed my neck softly and I turned to the other way to give him better access..
"I don't love myself the way I love you. I remember you always let it be day or night." I moaned his name biting my lower lips in pleasure. "You are my wife, my life, my breathe,ad my soulmate…" he said caressing my earlobes now. If you ever doubt my love for you, just remember this night…" he said and covered us with our blanket and clicked the button of the night lamp, surrounding both of us with darkness and rest of the night we cherished our love. My frequent moans were the only sound that lasted the rest of the night.

this is the best part fr me...

at the end just wanted 2 say di i m just sooo happy tht i hav given dis dare 2 u & i want 2 thank u frm the bottom of my heart 4 accepting the dare...

undoubtedly this is one of the best os i have ever read in IF...

di 4 this awsome os...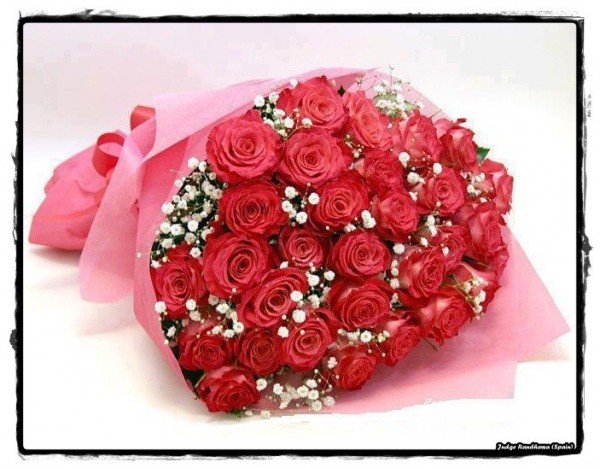 Edited by samiha_taarey - 29 June 2013 at 10:44am