Part 12

Daadi :- geet bte
Geet : daadi please aap mt roiye
I am ok.
Dekho mein thik hu
Geet : dev tum maan ke sath meeting mein jaayo
Dev : pr
Geet : dev jaayo
Dev : hmm
************
Geet : chliye daadi
Aap phle dinner kriye
Aur fir aapko medicine bhi to leni hai
Daadi : chliye aap bhi khana khaiye
Geet : daadi mein maan ke sath kha lungi
Daadi : wo na jaane kb wapas aayenge
Aap chaliye
Geet : nandini daadi ko tum dinner krwa do
Aur fir medicine bhi de dena
Nandini :- pr di aap
Geet : main ek baar kha na
Daadi : thik hai
Aap dinner nhi karengi hmare sath
Toh hum bhi nhi khayenge
Jb hmari beti bhuki ho
Toh hum kaise kha sakte hai
Geet : daadi aapko meri kasam
***************
Maan came out from mansion & sit into car, in this dev came and
sit with him, and exact this time sam enter into mansion.
Whole hall emptied, only servants roaming here there.
Sam : koi dikh kyun nhi rha
She calls one servant and asks about maan.
Servant: sir to ghar pe nhi hai
Wo abhi abhi gye hai
Sam : abhi
Servant : ji
Mam pr aap kaun
She without giving answers to him & run outside from seeing him.
But her bad luck, his car zoom out.
**************
Ali : itni zaldi teri baat khtm ho gyi kya
Mujhe to laga tha
Mujhe yaha
1-2 hrs to wait krne padenga
Sam : mein late ho gyi
If we reached 5 minute before, toh mein usse mil paati
Ali : it ok yaar
Kal mil lena
Sam : hmm
*******************
Maan is busy in meeting with client, and another side geet waiting
for him.
####
She stands near window and see the moon...
(Note: - don't confuse friends; now here I am combining past &
present scenes together, I hope no confusion happened.)
She thinks about maan... how he denies today for breaking her
fast.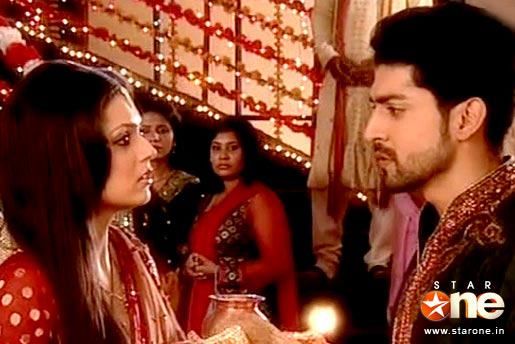 Manzilein rusva hain..
Khoya hai raasta
Aaye le jaaye..
Itni si iltaza
Geet : ek din tha maan
Jb aap ne mera karvachauth ka fast todne ke liye kya kya nhi kiya
tha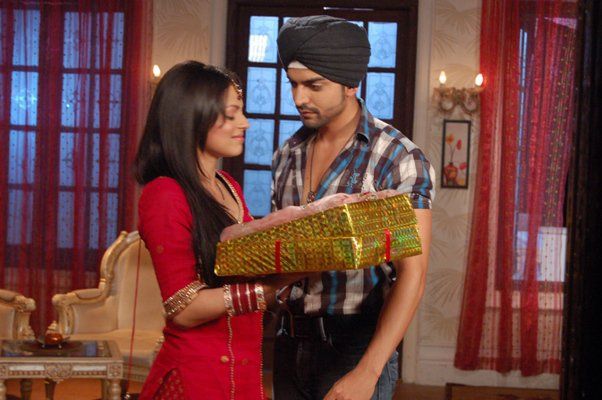 She smiles for remembering beautiful past.
Jha pe maan ke pyaar ne un bitti ar kadvi yaad ko mita diya
Ye meri zamaanat hai
Tu meri amaanat hai haan..
Aaa aa aa..
note :- next update in new thread...update unti jaldi milengi jitni jaldi ye thread complete honga
PRECAP :- song continue...


Edited by priya_21 - 15 August 2013 at 7:37am