Geet : Maan wo
Maan : outtt
Geet : maan mein to bs aapse ye
Maan : tumhe ek baar mein smjh nhi aata
Geet : maan ek baar baat to suniye
He held her by shoulder harshly and pinned her to the wall...
Maan : tumhari problem kya hai
Tumhe ek baar jaane ko kaha na maine
Nhi...pr tum meri baat kyun manogi..
Geet : maan please chodiye mujhe
Maan : ab kya huya tumhe
Geet : maan mujhe dard ho rha hai
Someone knocked on door, he leaves her & she turns the face & wipes her tears...
Adi : sir may I come in
Maan : yes
Adi : sir wo sb aapka meeting mein wait kr rhe hai
He looks another direction and sees geet also stand here...
Adi : geet tumne Maan sir ko abhi tak btaya nhi
Maan looks towards her and then said to Adi "let's go".
***********
Maan is busy in files, during this time geet enter into his cabin...
Geet : maan aur kitna kaam bacha hai
Maan : geet mujhe abi waqt lagenga
Tum jaayo
Geet : maan saara kaam aaji hi kar lenge kya
Kal ke liye bhi kuch chod dijiye
Maan : geet tumhe ek baat kitni baar khehni padti hai
Geet : Maan please mere sath chaliye
Dev enters into his cabin...
Dev: bro aap abhi tak yha hai
Daadimaa hum sbka Mall mein intzaar kr rhi hai
Maan : pr kyun
Dev : geet tumne btaya nhi Bro ko
Maan : ab tum mujhe btayonge
Dev: bro Mall mein kyun jaate hai
Of course shopping ke liye na
Maan : dev tum sb jayo
Mujhe bhut kaam hai
Dev : Common Bro kal teez hai
Daadimaa ke liye toh chl sakte hai na aap
**************
Daadimaa : geet bte aap kyun kuch nhi dekh rhi aapne liye
Geet : nhi daadimaa asa kuch nhi hai
Mere pass bhut si sari's hai already
Daadimaa : toh aap hmari baat nhi manegi
Geet : daadi asa nhi hai
Daadimaa : Maan
Maan : ji daadimaa
Daadi : geet toh kuch pasand kr nhi rhi hai
Aapne liye
Aap hi inke liye koi sari pasand kr dijiye
Aur ha white color bilkul nhi
Nandini : kyun Daadimaa
Daadi : humne in dono ko shaadi ke functions ke liye akele shooping krne beje tha
Aur ye shop ke saare white color ke kapde utha laaye
Geet smiles...
Daadi : maan geet
Ab aap dono jaaiye...
*************
Maan & geet both goes towards another shop...someone voice attracts him..
She : hey
He stops in mid and looks around, but not get that person here..
Geet : maan kya huya
Koi problem hai
Maan : nhi
Chlo
Geet : hmm
*********
Maan (think) :- wo sch mein yha thi
Ya sirf mera bhm tha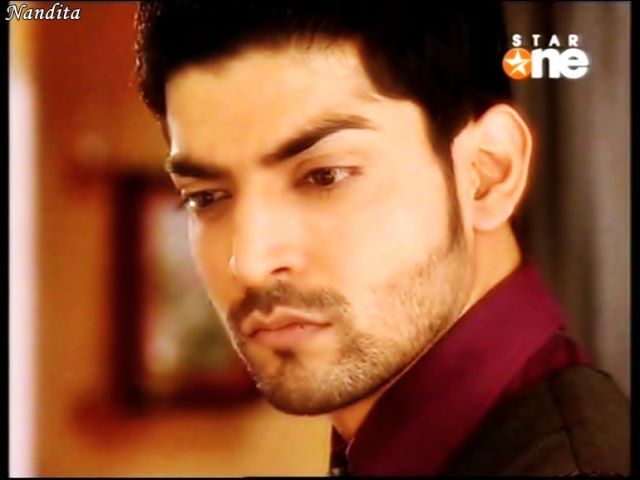 Jbse uska phone aaya hai..
Geet voice broke his thoughts...
Geet : maan ye kaisa hai
Maan : geet jo tumhe pasand aaye
Wo tum lelo
#
Geet : maan ye kaisa lag rha hai mujhpe
Maan : beautiful
Geet (think) :- geet kuch gadbad hai
Har cheez pe ha kr rhe hai
Jaroor office jaane ki jaldi hongi inhe
Abhi batati hu
She takes man wears and shows him...
Geet : maan ye kaisa lag rha hai
Maan : bhut acha
Geet : oh really
Maan mein ye shervani phungi kya
Aapka jb mann hi nhi hai
Maan : sshhh
Geet asa nhi hai
Jb tum saamne hoti ho..mujhe tumhare chehre ke alawa aur kuch dikhta hi nhi hai
Ydi tum mujhe apne liye sari pasand krne ko khongi to mein ye laal rang chunga
Hmare pyaar ka rang
She hugged him..
#####
Maan : geet tumne kuch pasand kiya
She not give any answer, she lost somewhere..
He placed his hand on her shoulder; she came out from beautiful memories...
She turns and looks towards him...
Maan : geet ye tumhari aankho me aansu
She wipes her tears and tries to smile...
Geet : pta nhi kaise aa gye
Sayad kuch chla gya aankh mein
Maan : tum thik ho na
Geet : ha
Mein thik hoon
Maan ab hume chalna chaiye
Maan : par tumhare liye sari
Geet : maan mera mann nhi hai
Maan : geet
Geet : maan mein aapka car mein wait kr rhi hu
Aap aa jaana
***********
I hope you all liked the update ...hit like button and do long comment...
Sameera ki entry after 1-2 parts baad mujhe krni hai...toh jaldi se sam choose kro friends...
Next update chaiye ya nhi...
See below post...
Note for Suhana ...dear you want pregnancy track with Memory loss...
But it's not possible...mein GHSP ki story after ML ke baad continue kr rhi hu...aur us waqt geet pregnant nhi thi...see one time prologue & concept...on page 1
Sorry dear...abhi toh possible nhi hai...
see this link also
banner & reply