Part 9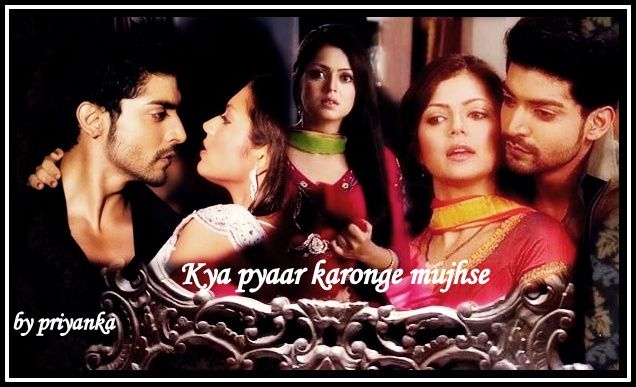 Hello friends.
Some friends want sam enter in maaneet life on teej function, & some want sam entry in office.
So. I fulfill both wishes.
this update dedicate to @preeti albert
Geet : maan
Maan : hmm
Geet : aaj aap whi sherwani phenege na jo us din maine aapke liye thi
Maan : geet mujhe tumse kuch khehna hai
Geet : hmm
Daadi : are aap dono yaha hai
Geet : daadi kuch kaam tha
Daadi : bte pooja ka waqt ho gya hai
Chliye hmare sath
Geet : ji
Daadi : maan aur aap thode derr mein tyaar hoke niche aa jaana
Maan : hm
Daadi : aur bte whi sherwani phehna jo geet aapke liye laayi thi
***************
Aunty 1 : kitni pyaar lag rhi hai geet
Aunty 2 : kyun nhi lagengi
Maan ke pyaar ka rang jo hai
She blushed.
Daadi : wo to hai byi
Aunty 1: waise maan putr kaha hai
Khi dekh nhi raha
Daadi : wo apne room mein tyaar ho rha hai
Bs aate hi honge
Aunty 2: waise geet ye saari kaha se li tune
Geet : ji mujhe nhi pata
Aunty 1: tune saree li aur tujhe hi nhi pata
Geet : ye maine nhi li
Ye toh maan laaye the
Aunty 2: ek hmare pati hai
Jisne mujhe aaj tak kuch leke nhi diya
Aunty 1: toh ye jewellery kya asmaan se giri
****************
Geet going towards kitchen, someone pulled her and enters into room.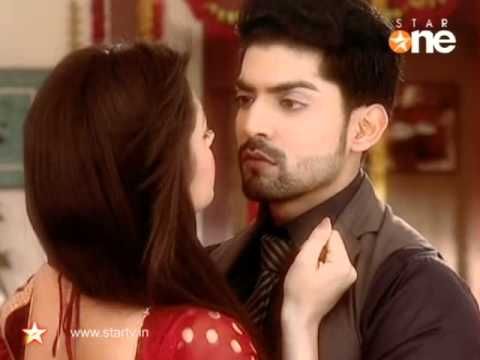 Maan : geet tumne jhoot kyun kaha sbke samne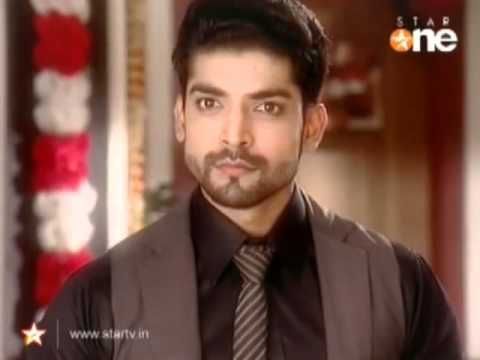 Geet : maan aap kis bare mein baat kr rhe ho
Maan : jyada nadaan banane ki koi jaroorat nhi hai geet
Geet : maan sch mein mujhe nhi pata
Maan : tumne jhoot kyun kaha aunty se
Ye saree mein laya hu tumhare liye
Geet : maan pr maine koi jhoot nhi kaha
Maan : geet tumne us din kuch nhi liya tha
Aur na mein
Geet : maan ye aap ne hi mujhe di thi
Maan aap ek nhi kyi saari saree leke aaye the mere liye
Hamare reception pe
Kbhi phehne ka mauka hi nhi mila
To unme se ek aaj pehn li
Maan : hmm
*****************
Daadi : geet bte
Geet : ji
Daadi : hum chahte ye necklace aap phehn le
Geet : pr daadi
Daadi : pr wr kuch nhi
Jaaiye
Aur jaake jaldi se phehn ke hume dikhaiye
Aap kaafi thki thki bhi lag rhi bte
Aap thoda rest kr lejiye
Waise bhi
Abhi chand nikalne me bhut waqt hai
Geet : hmm
********************
Ali : sam kaha jaane ki tyaariho rhi hai
Sam : guess kro
Ali : maan se milne
Sam : bilkul shi jwab
Maan ke ghar jaa rhi hu
Ali : par is waqt
Sam : alia b aur intzaar nhi hota
Jitni jaldi usse sch btayungi
Utani jaldi uske sath rh payungi
Ali mujhe drop kr donge
Ali : hmm
***********************
precap :-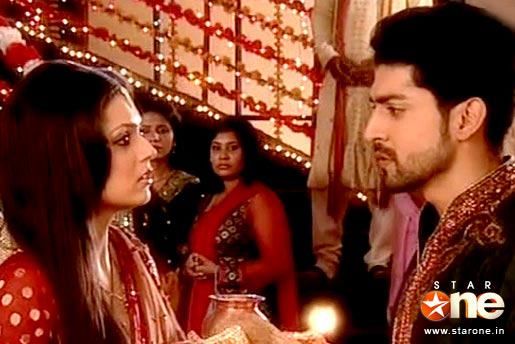 Edited by priya_21 - 28 July 2013 at 6:33am