PART 10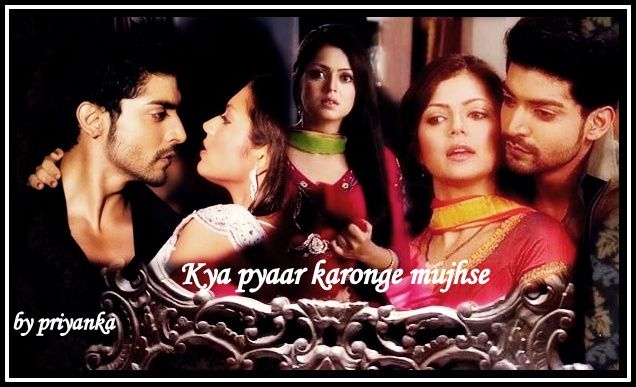 @ishitairani & @sexy_witch see page 103
During the wearing of necklace, light goes.
Geet : is light ko bhi abhi jaana tha
Daadi intzaar kr rhi hongi mera
*********
Daadi : nakul Deepak
Nakul,, Deepak : ji
Daadi : nakul aap tb tak pure ghar mein candles jla dijiye
Aur aap Deepak
Jaake dekhiye generator abhi tak start kyun nhi huya
Deepak: ji
************
Geet : ye hook bhi bnd nhi ho rha
Someone enter in her room.
Geet : kaun hai
Maan : geet tumhe daadi bula rhi hai
Geet : hmm
maan : kya huya
geet : wo hook bnd nhi ho rha
aap kissi ko bej denge
He came close to her and held her hand. His hand touches her bare back. He closes the hook.
Maan : ab chale
Geet : nhi
Maan : ab kya rh gya
Geet : sindoor
Maan : baad mein laga lena
Sb bs tumhara hi wait kr rhe hai
Geet : maan aaj ke din kaise
.
.
She tries to find the sindoor box, but due to darkness, sindoor box not get.
Geet : yhi to rakhi thi maine
Kaha gyi
Itna andhera hai
He opened the lighter & gives to her.
She take it from him, he removed his hand from button & then lighter off.
She try to opened the lighter again, but it's not opening.
Maan : mujhe do
He takes it from her and little came close to her.
Maan : ab dekho
Geet ; mil gya
She opened the box & see in mirror... In this, she also looks to him then fill her maang.
She turns and both look into each other eyes.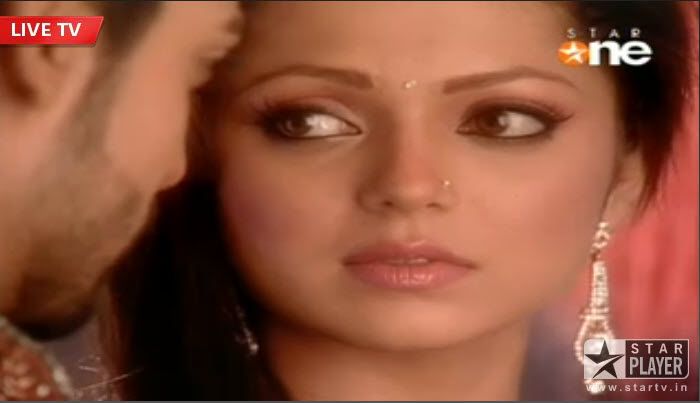 He says something through eyes, but she not understands what he pointing.
He takes her bindi and then placed on her head on right place.
Then he left the place.
She felt so much happiness. His soft touch she felt after so much time.
Geet : maan apne chu liya
Aur geet ki teej puri ho gyi
***********
Sam : ali thodi fast chla na
Ali : madam ye car hai
Aapka aeroplane nhi
Aur upar se Delhi ka traffic
Sam : hmm
for precap see below...


Edited by priya_21 - 02 August 2013 at 6:13am