Originally posted by -Swetha-
25th to 29th June 2013 - BV Spoiler ..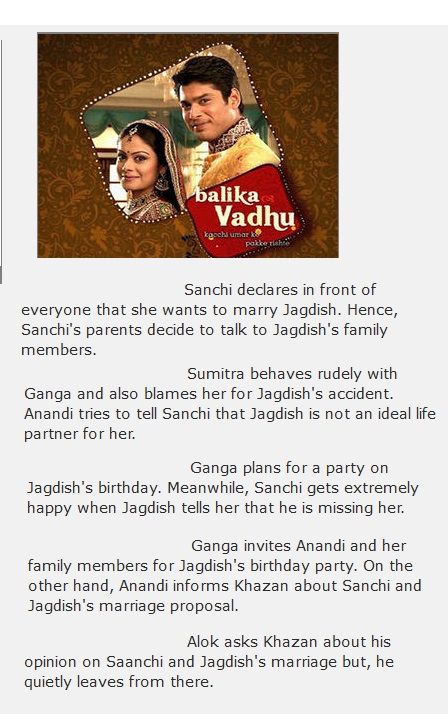 I'm sorry, but can someone please explain to me what's going on or what's going to go on in the show
?? Shekhars talking to Singhs about Jagya - Sumi rude with Ganga - Ganga throwing a "party" for Jagya
- Jagya
missing
SAANCHI
- Shekhars invited by Ganga -
Khazan
being informed of Jagya-Saanchi - Alok asking
Khazan's opinion on Jagya-Saanchi marriage
??
Did I read and understand all that right
?? Looks like coming few weeks we're all going to suffer from Bheja Fry
!