Welcome to the 11th room of
Circle of the Arhasian Comrades (CAC Cottage),
Dearest storyteller AquiLINe, Comrades of CAC, Arhasians,
the avid Readers of TBATBR and new visitors of Arhasia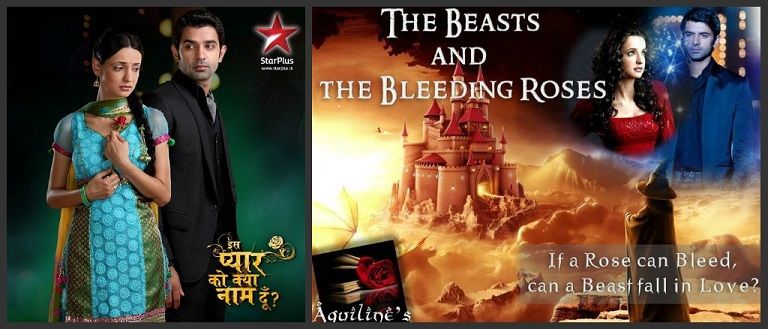 The very enchanting, mysterious, full of symbolisms, romantic tale of Lord Arnav Singh Raizada and the village girl Khushi narrated to us by our Storyteller and friend AquiLINe. TBATBR is a fantasy running almost parallel to the story of our favourite show
IPKKND.
What better way than this, to have ARSHI in a new avatar and reminisce the magic of IPKKND .
CAC cottage is our virtual home filled with loads of fun,
friendship, love and respect, trust, care, concern, joy, happiness, birthday
celebrations, songs and poems, parties (we just need an excuse to party, right girls).
Room #11.
Soon after the narrations are over you will find us at our warm and cozy
cottage discussing, analysing, decoding the symbolisms, trying to connect
dots, deliberating and most of the times just chatting away bonding with
each other. This is a place where we just chill.
Many congratulations to each one of us on for our time and thoughts, words of love and appreciation.
Thank you Dear Lord for giving me an opportunity to meet the lovely friends in this forum, AquiLINe for the story because of whom we are bound in this thread, Farwa who lay the foundation of this cottage and OFCOURSE all my dear friends here who are a part of my life now..
We are such chatter boxes 1500 pages of chatting done. Phew!!!
(Credit ' the pictures in this post are not my work. They are either copied from the previous posts of friends or picked up from Google Maiyya.)
Key to the previous rooms
Let's celebrate sweeties.


Edited by bablio09 - 01 July 2013 at 4:52am