HAPPY BIRTHDAY TO YOU <3 <3 Many Many happy returns of the day Vivian . I love you so much not just because u are handsome but because you are a great human being. There's nothing more attractive than talent and ambition - and you got bucket-loads of both, making you so perfect! you're funny, friendly which makes you very, very attractive. There's no one like you in this world.. You never fail to impress me and I keep admiring you more day by day!!. Your off-screen and on-screen presence has made me a happier person.
Never change <3.I just love your fun loving nature.. the masti,pranks you do on sets!! You bring simle to everyone face!!
You are the most superb actor I've ever seen. You brings life to every character you play be it Abhay Raichand or Rishabh Kundra!! You just nailed it!! No matter what! You are a treat to watch as RK<3 The way you say RK killer dialogs my heart skips a beat listening those!! I really love the way you say "Aahaan" specially when u say "Madhubala Aahaan"with a sexy smirk I go gaga on u
May the God bless you with many more years of success. Always take care and don't stressed..I love you with all my heart and I hope you have the best birthday ever and all your wishes come true.
-Rasmi


Happy Birthday Vivian
You're the king of expressions, the rock star, the charmer
An unmatchable portrayal of emotions and the ultimate romancer
Your deeply emoting eyes, husky voice and your stylish demeanor
Your positivity, humility, modesty'.you make us fans prouder n prouder
Be it Abhay and now Rishab

Your strong portrayal makes us love them, laugh with them, and cry when you portray pain
You are My Most Favorite Celebrity in this Entire World
Here's Wishing You All the love and Prosperity and here's Also hoping You Soar to great heights of success
Hoping this birthday is a blast & brings in bags full of happiness for you always and forever.
Party hard and keep up the amazing efforts as Rishab Kundra in Madhubala Ek Ishq Ek Junoon...; you know you're appreciated much!
Lots of love Deepali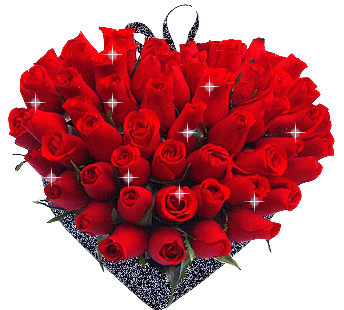 Wishing you a very Happy Birthday Vivian Dsena!
Wishing you a very Happy Birthday Vivian Dsena!
Wishing you a very Happy Birthday Vivian Dsena!
Vivian Dsena you are indeed the most charming...talented...amazing and unique television actor onscreen-the one and only ''HEARTTHROB'' of television. Be it your talented acting skills, killer looks or down to earth character you are definitely one in a million.
From Pkyek you were my favourite you made me fall in love with the character Abhay and without hesitation I can only say you were certainly the BEST and most STYLISH vampire. Seeing you onscreen again with a totally new avatar as RK was great. It made me really happy to see prince charming back onscreen.Vivian you do true justice to the character RK, love seeing all the new styles you pull of everyday. Undoubtedly, no one could play the character RK or Abhay better then you. It is very pleasing to watch you onscreen everyday so a big thank you for entertaining us.
May God always bless you and may you always have success in your life and may your career reach many heights. Hope MB runs for many more years, cause your onscreen chemistry with DD is just so ''uff'' (in RK style). Also wish to see you win all the best actor awards in future, cause you deserve it!!!
Lots of Love
Would love to see you in England soon
Fate
Wish you a very happy birthday Vivian Dsena
You have been rocking my world from a blood sucker to the DASHING superstar
Keep rocking my world ...RK the Right Kamina
Proud to say i'm a fan of yours VD
Hope This birthday brings you lots of happiness in your life
Wish u all the best in your future
May God Bless You and Happy Birthday once again
Lots of love
-Asmaa
Many Many Happy returns of the day to most handsome, cute, adorable, sweet, naughty, lovable, dashing, stylish, powerhouse of talent, outstanding actor & lovely human being.
May you have all the joy your heart can hold,
All the smiles a day can bring,
All the blessings a life can unfold,
May you have God's best in everything.
May you always fly high & achieve all the success & happiness in life.
Wishing you the best of best in your professional life & immense happiness & love in your personal life.
Love you Vivian! God Bless you always! Keep smiling!
- Loads of luv from Shals
Happy Birthday To You..!! Happy Birthday To You..!!
Happy Birthday dear Vivian..Happy Birthday To You..
Wishing you tons of good fortune and happiness on your birthday
You are very special and you deserve the best
My best wishes for a furious and voracious day filled with plenty of smile and laughter.
Wishing you a cheerful and delightful birthday
May the best of your past be the worst of your future. Happy birthday!
May every passing year bring you all the joy you're looking for.
Wishing you good health and prosperity in all your life.
I wish you a happy birthday full of happiness and joy, I wish that you never have to see a day of sadness in your life, may you gain wisdom but never have to suffer any pain, may all your hopes and dreams come true, may you grow old and wise in comfort, and stay healthy and happy for all the rest of your living years.
Love You Always Vivian..My Handsome hunk..You Rock..<3
Be The way You Are
God Bless You..
Love you Hummesha


Happy Happy Birthday Vivian Dsena <3
You mean the world to me Viv! I never knew during Pre-PKYEK days that I would fall for your Greed God looks. I started watching the show because I was a die-hard fan of Twilight series. When I saw you in the FIRST ever promo of PKYEK, I was really confused whether you could create the same thrill in my heart as Robert did with the character of Edward Cullen! But slowly and steadily after the show started airing, you made a place in my heart! I used to eagerly wait to see your blue eyes shining as a Vampire in the show. That 1-year of PKYEK was the most memorable period of my life! I used to rush back home to watch the show and then dream about you and AbhIya
.
PKYEK ending was like the BIGGEST blow to me! I was actually saddened and missed you for those 3-4 months that you were away from the screen. And then comes RK!! God! You are SO AMAZING as The Superstar!! Your looks, style, clothes, attitude and everything reminds me of some superstar!! You're a ROCKSTAR Vivian and I have actually fallen for you during this show!! You surpassed my previous crushes one by one!!

I wish you ALL THE VERY best in all your future endeavours! Hope to see you as a SHINING SUPERSTAR!! May all your wishes come true! May you live for 274774839294848484939494 more years and ill-health may not even come near you!! May you have a HAPPY MARRIED life! A healthy family and a healthy life! Love you for what you are! And trust me, will love you FOREVER and EVER <3




"HAPPY BIRTHDAY"
"GOD BLESS YOU"
"HAVE A NICE DAY"
"LOVE YOU"
"VIVIAN DSENA"


BEST WISHES FROM MY SIDE TO VIVIAN D SENA ON HIS BIRTHDAY
Step by step the journey goes on,
Little by little it may seem so long.
Forget about your past,
you can't change it,
Forget about your future,
you cant predict it.
Just think about present,
you can handle it.
Enjoy presents every moment & be happy'.
HAPPY BIRTHDAY to U'.!


Many many Happy returns of the day..Wsh u very very Happy B'day Vivu
May u get evrythng u dream 4 nd all things u long for..
May the Lord almighty keep u safe and sound under the shadow of his protective wings..
U r the bestest..u make me feel proud of being ur fan.
thanx 4 giving us such unique and strong characters in the history of telly, which evry actor dream for..luved u as abhay the first asian vampire..u made me go crazy 4 abhay since the day 1 i watched pkyek..and nw luving u as rk the superstar...u play ur character so amazingly dat it becums the soul of the shw...
i must say, u put perfection in each shade of ur character whether its romance,anger,attitude,pain or junoon, u r the perfect in portraying it..keep rocking ma dashing hero..
HAPPY B'DAY AGAIN..
wsh ur cute dimple smile nvr fades and u may reach at the huge heights of success..
May God shower all his blessings on u..
have a blessed and joyful day.


A v.v.v.v. Belated and bless full Birthday to you Vivian. May GOD grant you lots of love and success and happiness in many birthdays to come. May you prosper and get everything you wish for. Its your first Birthday after Marriage which has doubled the happiness and wishes for you.
Wishing you lots of love and success in all phases of life be it professional or personal.
Loved you as the first Desi Vampire on television now loving you even more as the Dashing Superstar. Your acting and your down to earth personality brings a smile to my face. Love ViVah and will always. Hats off to you, you make my day.
Happy Birthday


Happy Birthday Vivian !! May all your dreams and wishes come true and may you reach even greater heights ! Happy Birthday once again !
Abhinaya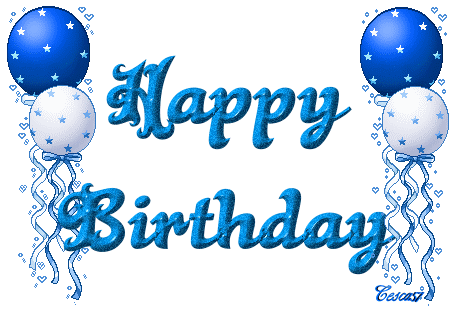 happy birthday Vivian dsena
may u hav many many more my love
we love u like anything , u were rocking as abhay the most sexiest vampire
n now as rk hats off
ur killer attitude ur dialogues ur persona makes me fall for u everytime.
hope this birthday brings u more happiness in ur life
may u get more n more success n fame
we are crazy abt u
love u loads
muah


Happy Birthday to the hottest, cutest, the most adorable and the best actor in the world.
Vivian D'sena you are the kind of person no one can ever be. On this beautiful occasion when you were born, I would like to wish you a great day ahead, an even more happy married life and lots of success ahead in your future, which you surely deserve to get because of the amount of hard-work you put in your profession. Keep rocking and always keep us hooked to your acting, be it any role
, and ofcourse your looks.
you Mr. Gora Chitta whose cheek we fans can't see getting red.
Love You and May God Bless You.
From your biggest fan and a girl who loves you more than anyone in the world.
-Ash


vivian happy birthday
god bless you and i hope you become more and more successful each passing days!
warn, friendly, loving and kind you are a true superstar.
happy birthday vivian dsena
you are an amazing amazing person and you deserve all the happiness of this world. you have made me so proud of being your fan! you are an honest person and innocent at heart. i pray to god that you always stay like this and god blesses you with good health and bright future.
in this beautiful day
May ur special day...
Surrounded wid happiness,
Filled wid laughter,
Wrapped wid pleasure,
Brightened wid fun,
Blessed wid love,
Remembered wid joy



Happy Birthday Vivian Dsena. I will like to wish on behalf of my whole family. We love your acting a lot and everyone from my family sit back to see you daily. You have a great persona to carry yourself. God bless you and your family and you get lots of happiness. I pray to God that he gave you strength to fight from all difficulties of life too and you always come as a winner in end. We love you for a person you are. Love your naughtiness, voice, cuteness everything. Please be as you are down to earth type guy. Love you a lot and want to thank you big time to entertain us. Love you and Vahbiz a lot, you both look good with each other. My good wishes for Vahbiz too. God bless you and your family.
-Shaheesta


A Very Very Very Happy Birthday Vivian!!
Wishing u all d Love,Happiness,Success,Luck n Smiles in dis world or in any other world!!! U deserve dem all!!
U r not only a fabulous actor but such a fabulous person too! so sweet n down to earth!!
Always smiling n bringing smile to other's face is not something everyone can do!!
U bring all ur characters into life n make us fall in love wid dem n dis shows how much u r involved in dem!! Hatts off to ur hard work n Dedication!!
I always say n will say it again dat ur d only one i have ever been crazy for! n u fully deserve all dis crazyness! no one can help falling in love wid u!u have dat aura n X-factor dat very rare people have!!Not to forget those Greek God looks!! Love u as RK/AR but Love u all d more for being Vivian Dsena!!
Im so proud to be ur fan n will always be!!i know u will nvr let me down!!No matter what ur fans will always be with u n will love u!!
Enjoy ur B'day bt haan calory ka khayal rakhna!!
May dis B'day brings new hopes n beginnings in ur life!!I pray frm d bottom of my heart for ur Happiness,Success n Luck!!
Always keep smiling becoz ur smile is something which makes us smile too n always makes our heart skip a beat !!
Wishing U A Very Happy N Rockking B'day!!
*Sweta*


Wish you a very very happy birthday Vivian Dsena. You are rockstar. May all your wishes come true. You deserve happiness and joy in your life. I wish you never have to face any hardships and burden in your life. I wish you stay happy all the rest of your days everyday and you achieve everything in your life. You are a wonderful person and you deserve the best. Wish you a awesome and cheerful birthday. Keep rocking. Stay blessed. Love you
Many many happy returns of the day
-Sri


Vivian i wish your the best of the best thing life may this year gives u more love more happiness.
I wish you a day that is as special in every way as u r.
Have a wonderful happy healthy birthday and many more to come.
I love u vivian keep rocking.



Wish you a very very happy birthday Vivian Dsena. You are rockstar. May all your wishes come true. You deserve happiness and joy in your life...You did fantastic job as Abhay Raichand and As RK you again prove that you are Truly RockStar... Vivian Dsena Love you As Abhay Raichand and Rishabh Kundra.. Today is the Day when DEVIL was BORN...
Devil was never look that GOOD... GOD BLESS Vivian Dsena... Wanted to meet you once in my Life and I MET YOU... You are truly Kameena thats all i can say...
My small gift for you..


Happpy Birthday Vivian dsena my prince charming
I find it really difficult to put my wishes
for you into words because I seriously wish you all the
beautiful things in the world
May u get all the love, luck, success and happiness of the
world
you are soo sweet and down to earth. You make me so
proud to be your fan, and from the bottom of my heart I
pray and wish that you get everything you wished for
because you truly deserve it all.
you are fantabulous person
who deserves nothing but the best from life! You bring a
huge
smile on our faces :D
Being your fan is something I can never regret
Happy birthday again & eat lots of cake, from my side
too Lol..Forget your diet chart on this day LOL!!!!
I wish you all the
best for your future. God Bless You!!! keep smiling keep
rocking
*Nida
*


Happy birthday Vivian Dsena!
May you are blessed with all success and happiness in ur life!
Being a fan of ur onscreen characters as well as offscreen persona..i wish u keep entertaining us in a similar way with ur happy-go-lucky attitude :)


happy birthday my chubby cheeks , dimpled chin ,rosy lips, cute vivian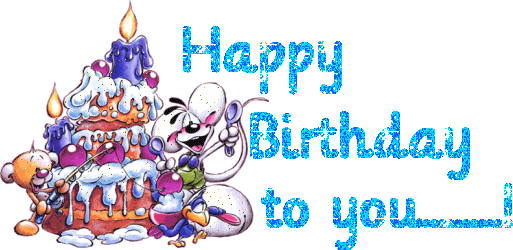 "Happy Birthday Vivian Dsena"
You are the best actor in telly world.you've got the looks which can kill anyone.your acting is amazing.
I'm a fan of you from PKYEK.Loved you as Abhay Raichand
.Abhay is my favourite character along with RK now.
You lived as Abhay and now as RK you are rocking
.Your acting is so natural
.
'Rishab Kundra'
-Vivian you are the perfect choice to play this character.
Your voice,smirks,dimples,expressive eyes;I love everything about you
.Onscreen or Offscreen,you are the best and a great humanbeing too
.
Love you the way you are
.
VD-Superstar of tellywood.

cute,hot and handsome.

I enjoy watching you on TV.


Today Is Just About You.
I Hope All Your Birthday Wishes Come True.
I Wish You All The Best.
Have Fun With All Your Loved Ones.
I Wish You Have Many Success In Your Career.
Hope You Enjoy Your Very Special Day.
May It Be Filled With Joy,Happiness,Laughter and Pleasure.
Love You and Will Always Support You
.
*Zainab*


May Life Lead You to Great
Happiness Success And Hope That
All Your Wishes Come True...
Wish You A Very Happy Birthday
Vivian


A very warm Happy Bday to u Vivu
Never has a person whose so practical fallen for any actor so hard as i have for u Love ur portryal ur ating n more than tat love ur cute offscreen moments ur prankster ways specially with bittuji
u r just so amazing as an actor as well as a person with child like heart ...
Never have i seen an actor who smiles n does all the hardwork n never seems to be angry nor annoyed
i didnt use tto see ur prev serial coz star one didnt use to cm on my cable but the moment i saw u as rk i was totally amazed n floored the charac n hw u portray it love it simply amazing
N no one cud have played RK so well as u do u breathe life into each charac u portray n Love your amazing smile n dimples
awiee love u loads
god bless u n ur family n u continue to climb the stairs of success like this
love ur smile awiee a creation made by me